MHI Thermal Systems Receives Certification as Most Outstanding Brand in Hong Kong's Residential-use Air Conditioner Market
-- Recognition Won in Survey by Local Statutory Body Tasked with Protecting Consumer Interests --
・ Only 1 of 14 products examined to receive full marks in overall survey categories
・ Cited especially for excellence in energy efficiency and ease of usage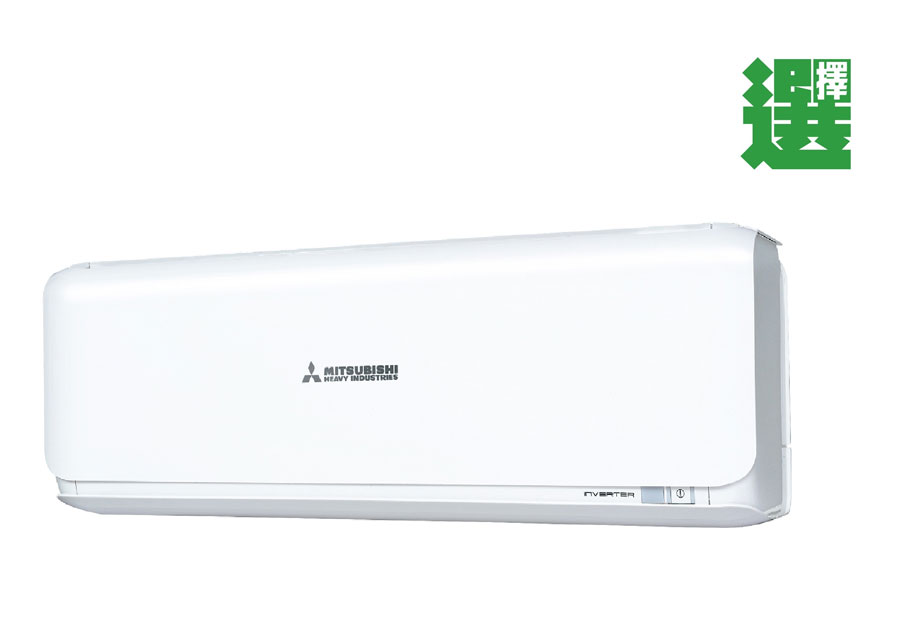 Tokyo, April 28, 2021 – Mitsubishi Heavy Industries Thermal Systems, Ltd., a part of Mitsubishi Heavy Industries (MHI) Group, has been named the overall top brand choice in a market survey of household-use air conditioners released by "CHOICE," a monthly magazine published by Hong Kong's Consumer Council, the local statutory body whose overarching aim is to protect the interests of local consumers. The air conditioner subject to the survey – MHI Thermal Systems' model "SRK35ZSXH-S" – was given high marks in all four survey categories, thereby securing certification as the brand offering the highest quality in Hong Kong's residential-use air conditioner market.
The survey examined room air conditioners marketed in Hong Kong by 14 manufacturers as of April 2021, with marks given in the four categories of energy efficiency, accuracy of claimed cooling capacity, noise level, and ease of usage. The SRK35ZSXH-S received outstanding evaluations especially in energy efficiency and ease of usage, and was the only model among the 14 surveyed to achieve an overall rating of 5, the highest level possible.
The Consumer Council has served for more than 40 years as Hong Kong's Statutory Body tasked with protecting local consumer interests. The organization is highly regarded by local citizens for its impartial, data-based evaluations. Its "CHOICE" magazine consistently strives to provide consumers with sufficient information to enable them to choose products and services with full confidence, and its activities are carried out independently and with transparency. Every year the Consumer Council randomly purchases consumer products currently on the market and engages various third-party organizations – including The Hong Kong University of Science and Technology (HKUST) – to examine the accuracy of their claimed performance specifications. The survey of air conditioners takes place each April.
Buoyed by the new Consumer Council recognition, MHI Thermal Systems is determined to continue developing technologies and products matching the needs of consumers. Through the integrated technological capabilities enabled by synergies from the breadth of MHI Group operations in air-conditioning and refrigeration, going forward MHI Thermal Systems will keep providing optimal thermal solutions responding to the highly diverse needs of the market.
---
Tags: CHOICE,Most Outstanding Brand
About MHI Group
Mitsubishi Heavy Industries (MHI) Group is one of the world's leading industrial groups, spanning energy, smart infrastructure, industrial machinery, aerospace and defense. MHI Group combines cutting-edge technology with deep experience to deliver innovative, integrated solutions that help to realize a carbon neutral world, improve the quality of life and ensure a safer world. For more information, please visit www.mhi.com or follow our insights and stories on spectra.mhi.com.