MHI Announces "ΣSynX" Automation and Intelligence Solution
-- MHI-Developed Technology Showcased on Mitsubishi Logisnext Special Website --
Mitsubishi Heavy Industries, Ltd.
Mitsubishi Logisnext
・ Application of technology for automated forklifts and other new concept vehicles contributes to logistics efficiency.
・ Automation and intelligence in all MHI Group products, based on the concept of "developing technology centered on people, and that can be coordinated with people."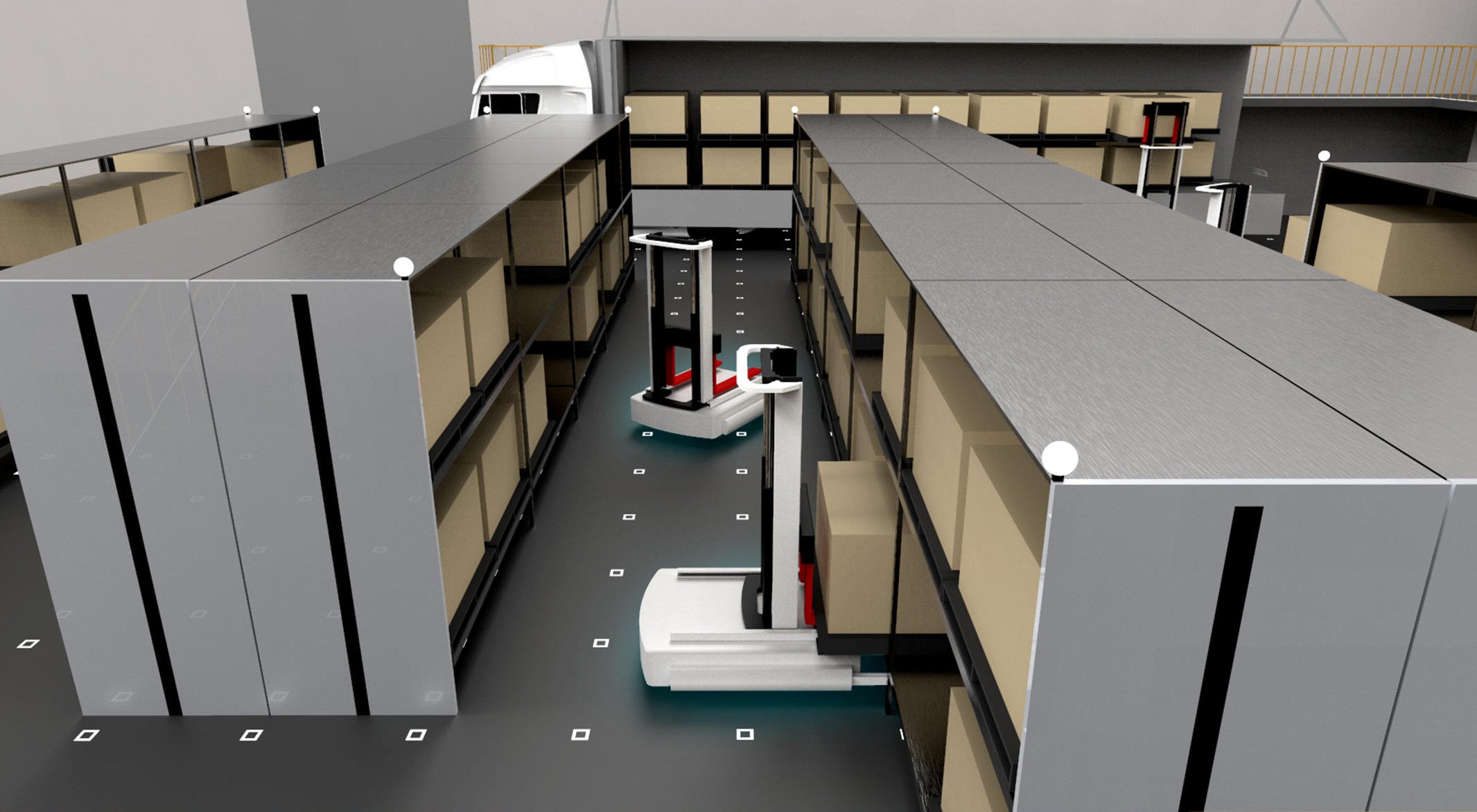 Tokyo, March 16, 2021 – Mitsubishi Heavy Industries, Ltd. (MHI) announces the unveiling of its ΣSynX (Sigma Synx) solution concept for automation and intelligence in logistics equipment. MHI Group company Mitsubishi Logisnext will showcase the technology at the "Logisnext Expo in Online Showroom," a special online event site(Note1) available from today (March 9) through April 30.
ΣSynX is a solution concept to incorporate automation and intelligence in all MHI Group products. Developed under the direction of MHI's ICT Solution Headquarters, the concept expresses all the elements in its name (Σ= sum total, Syn= synchronization and coordination, X= future). Amid the current rapid pace of automation and intelligence using artificial intelligence (AI) and machine learning, the ΣSynX concept is premised on the idea that people remain at the core of society, and incorporates the notion of "developing technology centered on people, and that can be coordinated with people."
ΣSynX is an amalgamation of core technologies including system platforms, forecast planning, human-machine coordination, remote control, verification and evaluation, and remote maintenance. Applications for logistics equipment include, for forecast planning, group control and other types of motion planning to efficiently direct numerous AGFs (Automated Guided Forklifts) and AGVs (Automated Guided Vehicles), and for human-machine coordination, technology to detect and avoid people and objects, and nonverbal human interface technology by which machines can communicate. MHI plans to offer the ΣSynX core technologies in modules as "SynX-Suite" individual package groups. Applying these technology packages in various types of logistics equipment as "powered by ΣSynX" will allow MHI to offer logistics solutions with a high degree of productivity and safety that can be flexibly incorporated into logistics centers.
One of these solutions is the "SynX-Vehicle," a new concept AGF utilizing ΣSynX. Based on the Mitsubishi Logisnext forklift, it aims to maximize warehouse storage and freight handling capacity. The size of the vehicle has been reduced to the width of a pallet to allow a minimal aisle width between shelves, while enhanced vehicle stability and a novel turning method accelerates workflow. Further, the AGF panel face displays expressions and emotion to communicate with nearby workers, such as requesting that they give way at intersections, which enhances productivity and safety in the warehouse overall.
MHI and Mitsubishi Logisnext jointly developed the AGF based on the ΣSynX concept. The R&D program was conducted at the Logistics Testing Center, newly built at the Takasago District (Hyogo Prefecture) Research & Innovation Center in 2019. This facility has a 30-meter square warehouse area to allow researchers to accurately determine customer needs and consider solutions in an actual environment with physical goods. The new AGV concept vehicle reflects the ideas that arose from requests of customers who visited the center.
Going forward, Mitsubishi Logisnext plans to incorporate group control, coordination with people, remote monitoring, and the other technologies being confirmed in the new AGV concept vehicle into its Laser AGF(Note2) vehicle. MHI Group will continue to consolidate and utilize its technologies, and through agile development, adapt flexibly to changes in specifications made during development, and provide timely solutions directly linked to the problems facing customers.
1

The Mitsubishi Logisnext online event "Logisnext Expo in Online Showroom" is by invitation only.

2

The Laser AGF is an AGF operates by scanning reflective plates with a laser scanner to determine the vehicle location.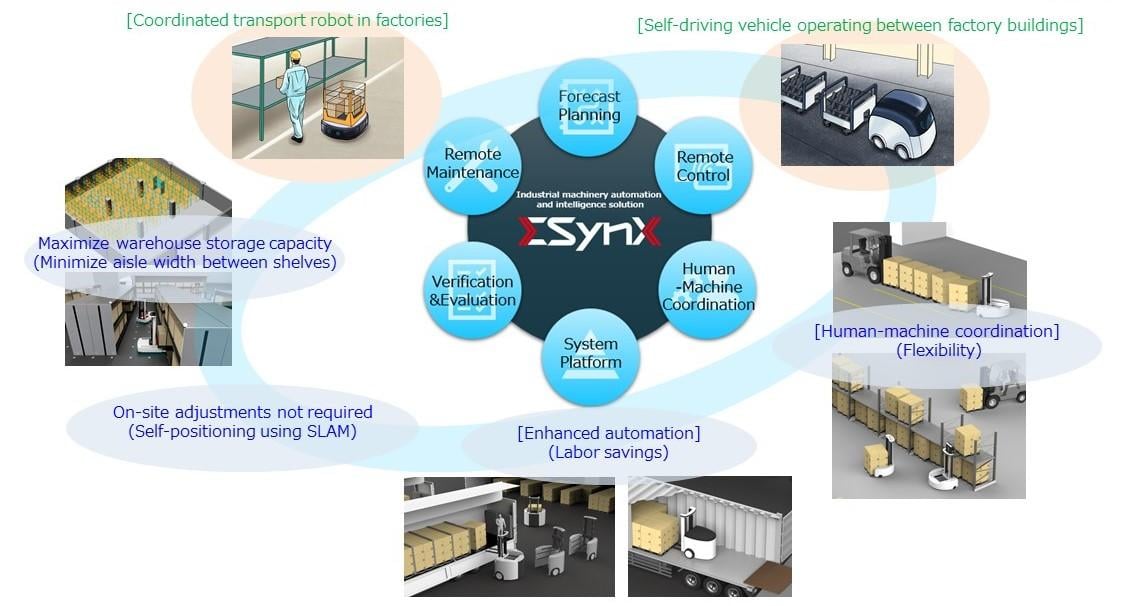 ---
Tags: Sigma SynX,AGF,AGV,Smart Infrastructure
About MHI Group
Mitsubishi Heavy Industries (MHI) Group is one of the world's leading industrial groups, spanning energy, smart infrastructure, industrial machinery, aerospace and defense. MHI Group combines cutting-edge technology with deep experience to deliver innovative, integrated solutions that help to realize a carbon neutral world, improve the quality of life and ensure a safer world. For more information, please visit www.mhi.com or follow our insights and stories on spectra.mhi.com.