Nagoya, June 14, 2016 -
Mitsubishi Aircraft Corporation announced today that the company made a nomination for its Statutory Auditor to be proposed at the Ordinary General Meeting of Shareholders scheduled for June 29, 2016, in accordance with a resolution from the Board of Directors convened on June 13, 2016.
Candidate for Statutory Auditor


Taiji Morisawa
Associate Director
General Manager, Nagoya Production Department. 1
Tokio Marine & Nichido Fire Insurance Co.

Resignation from Statutory Auditor


Hiroaki Yamamoto
About MRJ
Mitsubishi Regional Jet is a family of 70~90-seat next-generation aircraft featuring the Pratt & Whitney's revolutionary PurePower® engine and stateof-the-art aerodynamics to drastically reduce fuel consumption, noise, and emissions, while offering top-class operational benefits, an outstanding cabin designed for heightened passenger flying comfort with large overhead bins. The MRJ completed the first flight on November 11, 2015.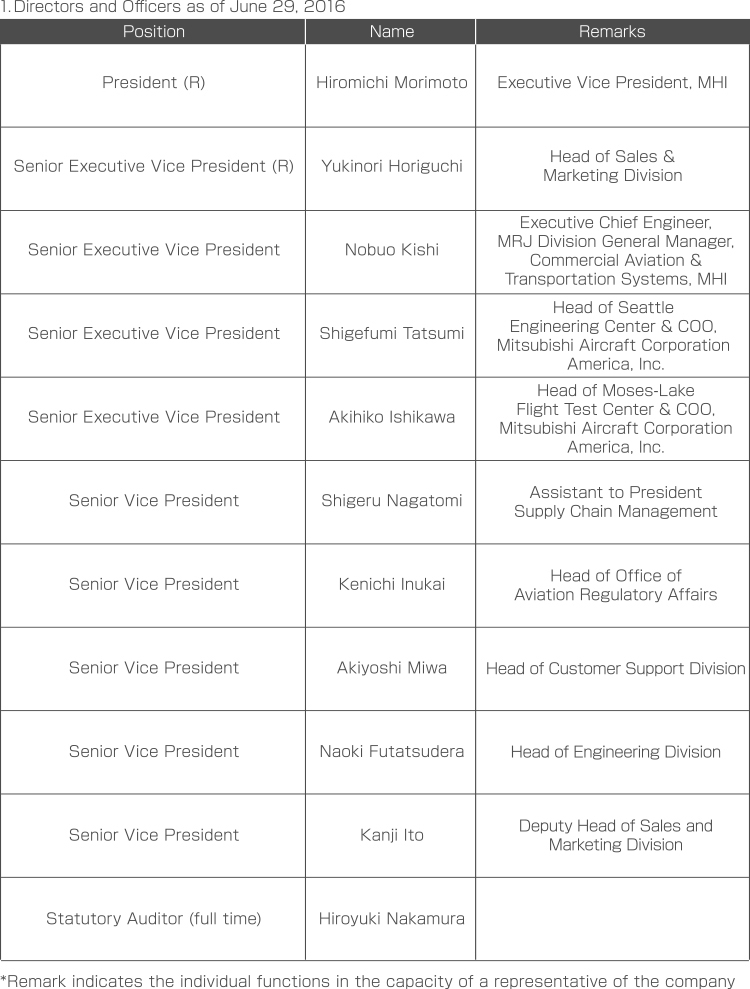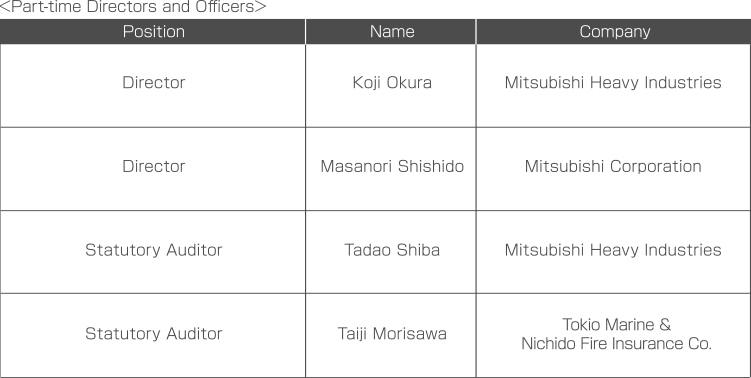 ---
About MHI Group
Mitsubishi Heavy Industries (MHI) Group is one of the world's leading industrial groups, spanning energy, smart infrastructure, industrial machinery, aerospace and defense. MHI Group combines cutting-edge technology with deep experience to deliver innovative, integrated solutions that help to realize a carbon neutral world, improve the quality of life and ensure a safer world. For more information, please visit www.mhi.com or follow our insights and stories on spectra.mhi.com.