・ Two Group baseball teams, consolidated from four, will be stronger than ever
・ New marathon team will compete in New Year relay race; rugby team set to compete in Top League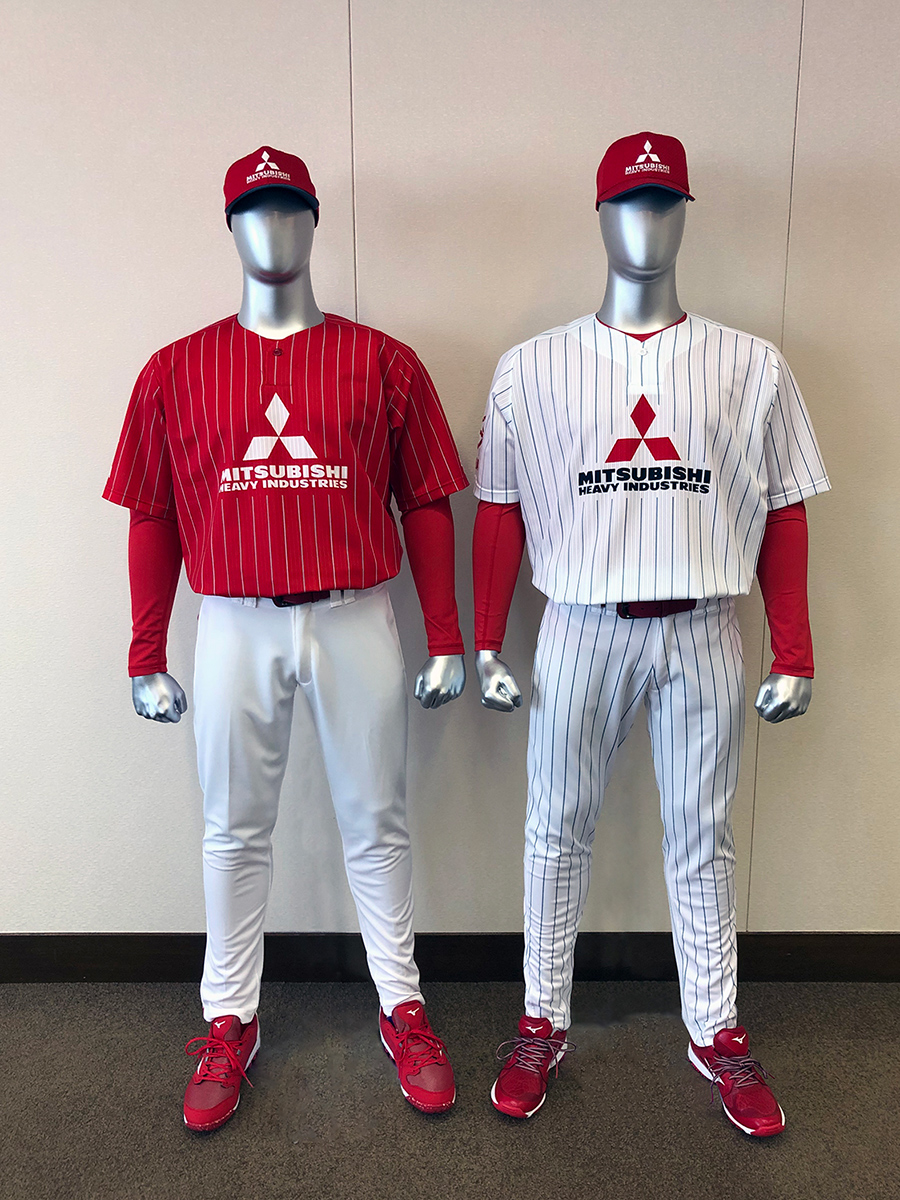 Tokyo, December 14, 2020 - As announced in March, Mitsubishi Heavy Industries Group (MHI Group) is taking steps to strengthen its corporate sports programs commencing with the 2021 season, launching diverse activities on full scale that will enhance its social (CSR) contribution, employee engagement, and corporate brand through sports.
To begin, from January 2021 the four MHI Group baseball teams - Hiroshima, Kobe/Takasago, Nagoya and Yokohama - will be reorganized and consolidated into two teams. The move aims both to concentrate resources and to boost the teams' competitive strength.
The two new teams will be known as "MHI West," based in the cities of Kobe and Takasago in Hyogo Prefecture, and "MHI East," based in Yokohama. The newly appointed manager of MHI West will be Toshihiro Yamaguchi, who currently manages the Company's Kobe/Takasago team; MHI East's new manager will be Isao Saeki, present manager of the Nagoya team. By consolidating the players of its current four teams into just two, MHI looks to build up teams solidly positioned to win the two top non-professional baseball tournaments: the Intercity Baseball Tournament and the Japan Amateur Baseball Championship.
On January 1, 2021 - the same day our two new baseball teams go into action - our new "MHI Marathon Team" launched in September will participate in the All Japan Corporate Team Ekiden Championships (New Year Ekiden) in Gunma Prefecture. The team will be vying to capture its first victory in this famed marathon race.
Meanwhile our rugby team, the Mitsubishi Heavy Industries Sagamihara DynaBoars, will be competing in the Japan Rugby Top League games that get underway in January. The team will face stiff competition, but we look forward to exciting play throughout the forthcoming season.
In February, our professional soccer club, the Urawa Red Diamonds (Urawa Reds), will compete in the new season of J1 League games. And starting next autumn, our Urawa Red Diamonds Ladies (Urawa Reds Ladies) will begin competing in the newly inaugurating "WE League," Japan's first professional women's soccer league. Both teams are sure to add excitement to Japan's robust enthusiasm for professional soccer.
Through our expanding commitment to promoting corporate sports, going forward MHI Group will continue to explore new avenues to an ever-more exciting future through sports.
MHI Sports Promotion Video (Japanese only)
---