・ Presenting MHI Group's measures for a decarbonized society, and transitioning to electrification systems and intelligent technologies
Tokyo, October 15, 2020 – Mitsubishi Heavy Industries, Ltd. (MHI) today published the MHI Report 2020, presenting its vision for MHI Group to remain a corporate group considered essential by society. The report focuses particularly on the contributions MHI Group can make to provide solutions for the social challenge of transitioning to a decarbonized economy, as well as detailed explanations of how the group is adapting to technological trends such as electrification systems and intelligent technologies.
The President's Message explains how MHI Group is using a cross-sectional mix of technologies to provide solutions for such social challenges as transitioning to a decarbonized economy. The Chief Strategy Officer (CSO), in a dialogue with experts from outside the company, describes how MHI Group is leveraging its strengths to support the UN's Sustainable Development Goals (SDGs), and the strategies for growth through these efforts. Further, a special feature section presents specific solutions for decarbonization, such as MHI Group's measures to realize a hydrogen-based economy.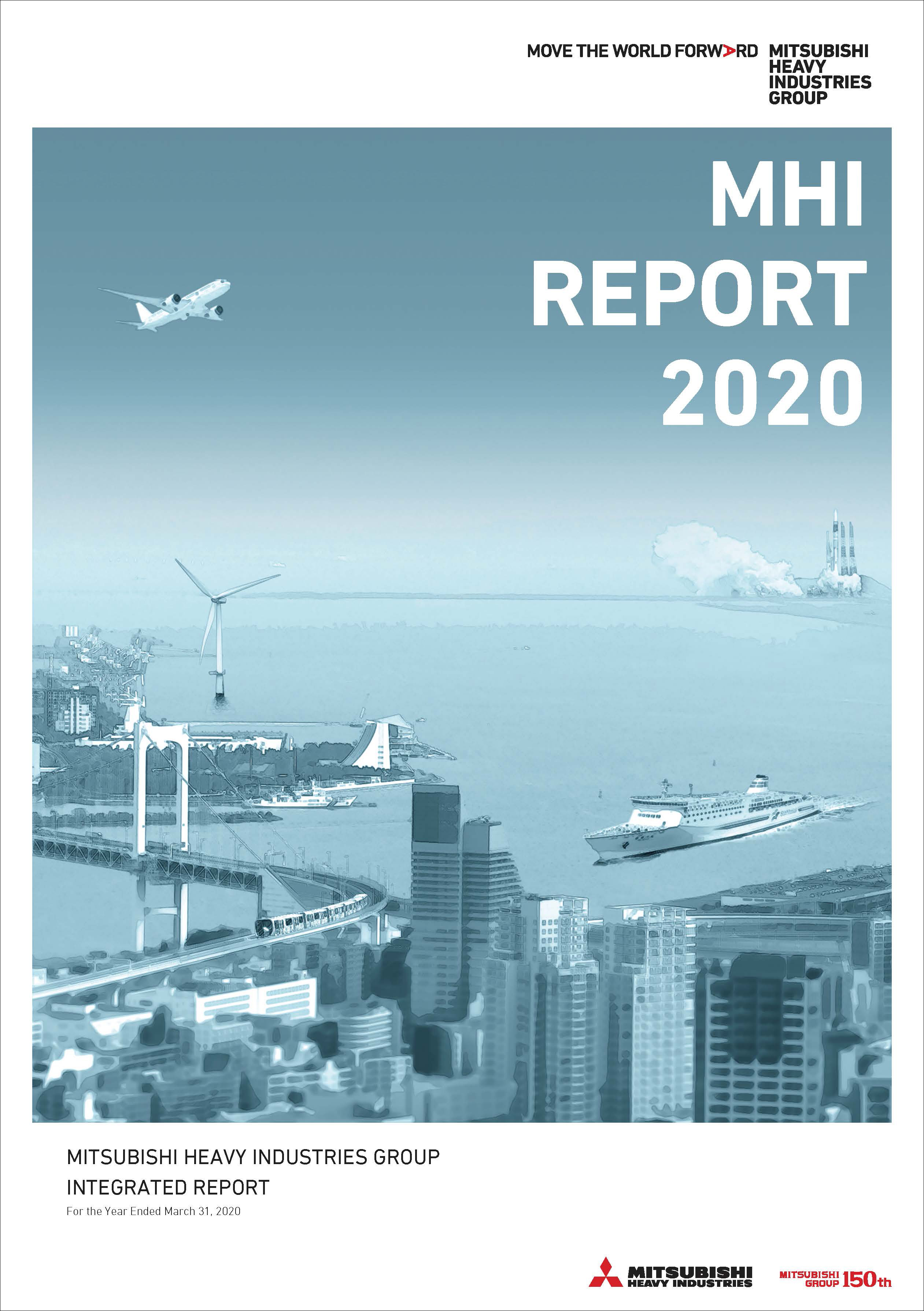 The business operations section presents the measures determined by each business domain based on the current situation using a SWOT analysis(Note). Corporate officers explain how the measures of each business are supported from the standpoints of finance, technology, and human resources, with the Chief Technology Officer (CTO) providing an in-depth look at how MHI Group is transitioning to electrification systems and intelligent technologies. The latter half of the report includes a list of the main risks recognized by management and the measures adopted in response, along with the risk management structure and operating status. The report also clarifies the measures taken to ensure the effectiveness of corporate governance.
MHI Group, by issuing this report with a careful balance of financial and non-financial information, is demonstrating its stance toward protecting the global environment and its business direction to meet the current era, as well as providing clear communication to shareholders, investors, and a broad range of stakeholders.
A SWOT Analysis is a technique for formulating management strategies by assessing the external and internal environment using a factor analysis with four categories (Strengths, Weaknesses, Opportunities, Threats), and determining how to optimally utilize management resources to adapt to changes in the business environment.
---