MHI to Establish Manufacturing and Sales JV for Wind Turbine Gearboxes
With Ishibashi Manufacturing
-- New Plant to be launched for Production in 2010 --
Tokyo, February 5, 2008 - Mitsubishi Heavy Industries, Ltd. (MHI) will establish a joint venture company with Ishibashi Manufacturing Co., Ltd. in Fukuoka, Japan, a gearbox manufacturer, to manufacture and sell gearboxes* for wind turbine generators. Establishment of the JV, scheduled for April this year, is aimed at responding to strong demand from the growing wind turbine market. Plans call for the JV to build a new plant and launch production in 2010.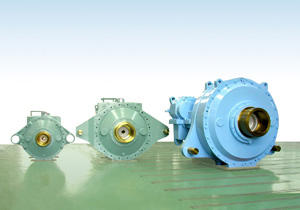 The JV will set up a new plant adjacent to Ishibashi's main plant in Nogata City, Fukuoka Prefecture, in western Japan. The new facility will be used to manufacture gearboxes for the MWT92/2.4 and MWT95/2.4 wind turbines, MHI's large-size strategic models with a rated power output of 2.4 MW (megawatts). All gearboxes to be produced at the plant will be supplied to MHI.
Ishibashi designs, produces and sells industrial-use high-precision gear reducers and gearboxes for wind turbine generators. The company has been conducting joint development activities in gearboxes for wind turbine generators with MHI since 1999. It has become an important supplier for MHI's wind turbine business. Specifically, the company supplies MHI with gearboxes for 600 kW, 1,000 kW and 2,400 kW wind turbines, and it has provided more than 2,000 units by the end of fiscal 2006, ended March 31, 2007.
The MWT92/2.4 and MWT95/2.4 are strategically targeted at the large-scale wind turbine market. Adopting the largest rotor diameters (92m and 95m) and longest blades (approx. 45m) in their class, both models are capable of efficiently generating electricity even at modest wind velocity. As this feature, among others, is highly acclaimed globally, MHI has been receiving business inquiries for the MWT92/2.4 and MWT95/2.4 from the U.S. and other markets in excess of the company's current production capacity.
In order to meet vigorous demand for its wind turbines, MHI is presently expanding production capacity significantly in a quest to forge a production capacity at its Nagasaki Shipyard & Machinery Works and Yokohama Dockyard & Machinery Works. Expansion of the company's manufacturing facility at VienTek LLC in Mexico, which makes wind turbine blades for the North American market, has already been completed. Going forward, through a combination of technological development and production capacity enhancement, MHI will continue to respond effectively to the needs of the fast-growing wind turbine market.
Note:
Gearbox is a key component of the wind turbine nacelle. They function to increase rotation frequency to appropriate level when transmitting the blades' turning force to the generator.
---
About MHI Group
Mitsubishi Heavy Industries (MHI) Group is one of the world's leading industrial groups, spanning energy, smart infrastructure, industrial machinery, aerospace and defense. MHI Group combines cutting-edge technology with deep experience to deliver innovative, integrated solutions that help to realize a carbon neutral world, improve the quality of life and ensure a safer world. For more information, please visit www.mhi.com or follow our insights and stories on spectra.mhi.com.