MHI Receives Order for 700,000 ERP In-vehicle Units
-- 7-Year Supply Contract with Land Transport Authority of Singapore --
Tokyo, April 26, 2007 - Mitsubishi Heavy Industries, Ltd. (MHI) has received a bulk order from the Land Transport Authority (LTA) of Singapore to supply 700,000 newly upgraded in-vehicle units for the country's Electronic Road Pricing (ERP) system. The units to be supplied, for the first time anywhere in the world, enable use of both contact and contact-less IC-chip smart cards. Supply of the new in-vehicle units will commence in 2008 and continue over a seven-year period.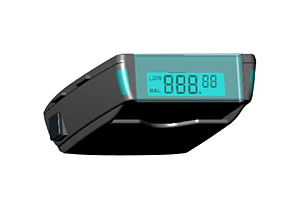 The order was placed through MHI Engine System Asia Pte. Ltd. (MHIES-A), MHI's Singapore subsidiary. In 1995 MHI received an order from Singapore for the world's first ERP system, and to date the company has delivered more than 2.2 million in-vehicle units and 51 ERP gantry sets.
Singapore's ERP system is used to collect tolls from vehicles entering the city center. As vehicles are not required to stop and tolls are automatically collected from the vehicles at all traffic lanes, congestion is eased considerably. The system adopts the technology to automatically identify vehicles and uses a sub-microwave radio frequency (2.45 GHz) for communication between roadside antennas in the gantries and the in-vehicle units passing through them.
MHI and MHIES-A handle the major activities related to the ERP system, not only supply, installation and maintenance of gantries but also supply of all of the in-vehicle units currently in usage, which are fitted to more than 99% of all vehicles in Singapore. The two companies have also begun supplying an Electronic Parking System (EPS) that enables settlement of parking charges via in-vehicle units, leveraging ERP technology. MHI believes that the high evaluation accorded to its delivery record and to these units' superior operational record resulted in the award of the latest contract.
The major features of the newly upgraded in-vehicle units ordered are: (1) the world's first units accommodating both contact and contact-less smart cards, (2) newly added automatic top-up function for both contact and contact-less cards that automatically replenishes the balance when it slips below a certain amount, and (3) significant downsizing by more than 30% compared with the existing models. MHI is confident the new units will provide enhanced convenience to the public of Singapore.
ERP systems have already been adopted by a number of other large cities around the world, including London and Stockholm, and several other metropolises suffering from heavy traffic congestion are now considering introduction of the system. MHI will continue to pursue further advances in the overall system and related products in order to meet customers' diversified needs, and it will aggressively conduct marketing activities of the system to countries looking for a solution to ease local traffic congestion.
---
About MHI Group
Mitsubishi Heavy Industries (MHI) Group is one of the world's leading industrial groups, spanning energy, smart infrastructure, industrial machinery, aerospace and defense. MHI Group combines cutting-edge technology with deep experience to deliver innovative, integrated solutions that help to realize a carbon neutral world, improve the quality of life and ensure a safer world. For more information, please visit www.mhi.com or follow our insights and stories on spectra.mhi.com.