MHI Thermal Systems to Establish European Sales and Servicing Company in Germany for Truck/Trailer Reefers
-- Agreement Concluded on Forming Joint Venture with German Partner --
・ New company to launch in September with MHI Thermal Systems holding majority stake

・ Target set on expanding business into Western and Central European markets

・ Product offerings to be revealed at IAA Commercial Vehicles show in Hannover
Tokyo, July 11, 2018 - Mitsubishi Heavy Industries Thermal Systems, Ltd., a Group company of Mitsubishi Heavy Industries, Ltd. (MHI), has concluded an agreement with HEIFO Rüterbories GmbH & Co. KG (HEIFO), a German company handling air-conditioning and refrigeration systems, to establish a joint venture (JV) to provide sales and servicing of truck/trailer reefers in Europe. The JV, to be launched in September, will be known as Mitsubishi Heavy Industries Thermal Transport Europe GmbH. Its establishment is aimed at enhancing quick-response sales capability, reinforcing support functions in technical solutions and maintenance, and expanding business within Europe. Operations will initially focus on the German and Northern European markets, with further expansion eyed in Western and Central Europe as well.
Up to now, HEIFO has handled sales and maintenance of Mitsubishi brand truck/trailer reefers in Germany. The company is based in Osnabrück, in the state of Lower Saxony (Niedersachsen), an area with strong affiliations to the auto industry. The newly forming company will be located here, capitalized at 6 million euros (approx. 800 million yen), with MHI Thermal Systems contributing 60%. Initially, products will be supplied from Japan and China.
Around 2005, limited range of MHI brand truck/trailer reefers have been adopted European standards and supplied mainly to Germany and Sweden, countries home to many leading truck manufacturers. Now, because these products have won considerable acclaim and support in those markets, MHI Thermal Systems has taken the decision to secure a directly managed regional sales base and commence development of its own sales and servicing routes. In particular, after Germany and Northern Europe, promising markets are eyed in the UK, France, Italy and Spain, and based on the marketing results to be achieved by the new company, plans call for development of products specifically engineered for the European markets.
The specific product models to be launched by the new company into the European markets, along with sales strategies, etc., will be revealed at this year's IAA (Internationale Automobil-Ausstellung) Commercial Vehicles show taking place in Hannover, Germany, starting September 20.
The establishment by MHI Thermal Systems of a regional base for truck/trailer reefers in Europe follows the founding of a similar JV, RCC Asia Co., Ltd., in Thailand focused on the Asian markets, and both jointly constitute a part of the company's drive to expand business in the global market for truck/trailer reefers.
Going forward MHI Thermal Systems, as a specialist providing innovative thermal solutions, will continue to expand its lineup of truck/trailer reefers supporting land transportation of refrigerated cargoes, and to focus its resources into developing optimal production and sales structures both in Japan and overseas. In these ways the company looks to secure a position of competitive superiority within the global market while simultaneously contributing to protection of the global environment.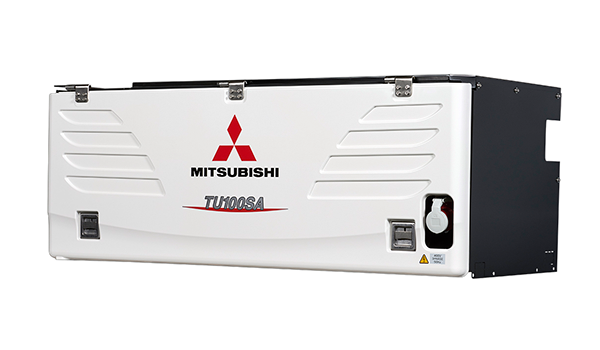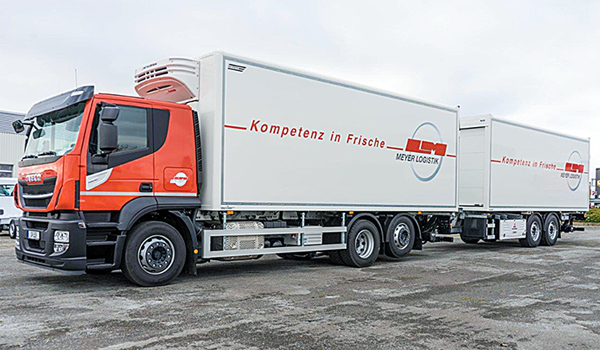 ---
About MHI Group
Mitsubishi Heavy Industries (MHI) Group is one of the world's leading industrial groups, spanning energy, smart infrastructure, industrial machinery, aerospace and defense. MHI Group combines cutting-edge technology with deep experience to deliver innovative, integrated solutions that help to realize a carbon neutral world, improve the quality of life and ensure a safer world. For more information, please visit www.mhi.com or follow our insights and stories on spectra.mhi.com.