MHI to Launch 17 Room Air-Conditioner Models in Three New Series
-- All Models Adopt New R32 Refrigerant, Focusing on Environmental Performance --
Tokyo, January 28, 2016 - Starting in early March Mitsubishi Heavy Industries, Ltd. (MHI) will progressively launch three new series of air-conditioners for residential use, 17 models in all, into the Japanese market. The top-of-the-line ST Series will consist of 6 models featuring an outstanding annual performance factor (APF), showing annual energy consumption efficiency; the functionally advanced RT Series will include 5 models featuring automatic filter cleaning; and the standard TT Series will incorporate 6 models. All models have been engineered with a special focus on environmental performance, featuring a new refrigerant, R32, with a global warming potential (GWP) approximately one-third that of R410A. No list prices are to be set by the manufacturer.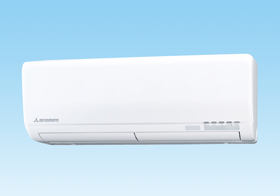 All models in all three series will be equipped with MHI's powerful "JET" and "WARP" operating modes. JET delivers an especially large airflow, while WARP enables rapid cooling or heating. An "Automatic Airflow" function is also provided, that automatically controls the airflow volume and direction to achieve a uniform temperature throughout a room. Together these functions ensure maximum comfort in all home settings.

The ST Series models come with a motion sensor function that detects the level of ambient human movement and automatically controls the room temperature accordingly. When the sensor detects that no one is present, the unit reduces the capacity to prevent unnecessary cooling or heating; and when no one is in the room for a long period, the operation will be stopped automatically. When someone reenters the room, the unit then starts the operation again. In these ways the ST Series models significantly help to save energy.

The ST Series air conditioners can also be used in tandem with the 3 models in the SHK Series of hybrid evaporative warm-mist humidifiers marketed by Mitsubishi Heavy Industries Air-Conditioning & Thermal Systems Corporation, an MHI group company. The humidifier starts or stops operating automatically in accordance with signals it receives from the air conditioner, based on information detected by the air conditioner's humidity sensor.

The two models in RT Series now offer more compact and lighter weight outdoor unit, 30% smaller in volume, compared with previous corresponding models.

With its lineup of 17 models in three new series, MHI will be ideally positioned to respond to a wide range of user's air-conditioning needs.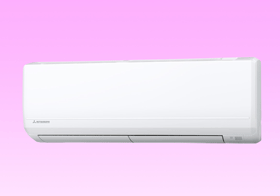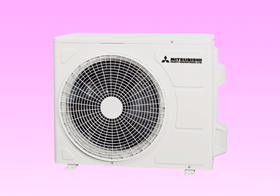 RT Series Indoor Unit                                         RT Series Outdoor Unit
---
About MHI Group
Mitsubishi Heavy Industries (MHI) Group is one of the world's leading industrial groups, spanning energy, smart infrastructure, industrial machinery, aerospace and defense. MHI Group combines cutting-edge technology with deep experience to deliver innovative, integrated solutions that help to realize a carbon neutral world, improve the quality of life and ensure a safer world. For more information, please visit www.mhi.com or follow our insights and stories on spectra.mhi.com.