Tokyo, June 15, 2015 - Mitsubishi Heavy Industries Aero Engine, Ltd. (MHIAEL), a group company of Mitsubishi Heavy Industries, Ltd. (MHI), has signed agreements to participate in the Trent 7000, a new engine in preparation by Rolls-Royce plc of the UK to power the Airbus A330neo. Under the agreements, MHIAEL will take charge of manufacturing combustion modules and low-pressure turbine blades - core elements of the new engine - as a risk and revenue sharing partner (RRSP).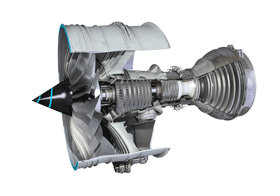 The Trent 7000 is the seventh-generation model of the market-leading Trent family of large engines. The development of the Trent 7000 will be based on the Trent 1000-TEN, an engine being developed, with MHIAEL as RRSP, to power the Boeing 787. The Trent 7000 is the exclusive engine for the A330neo and will deliver the 68,000-72,000 pound (lb) thrust. While carrying on Rolls-Royce unique three-spool structure, the Trent 7000 will be a high-bypass engine incorporating the latest technologies that collectively will enable a 10% improvement in fuel efficiency and 50% noise reduction compared to the existing Trent 700.

The A330neo is to be a derivate model of the A330, Airbus's best-selling mid-size aircraft garnering orders for more than 1,300 units to date. Building on the robust reliability proved by the A330's operation record, the A330neo, by re-engine from the existing engine types including the Trent 700 to the high-efficiency Trent 7000, will deliver excellent operating reliability and performance. Plans call for delivery of the first unit and the start of commercial flights as early as the second half of 2017.

MHIAEL was launched in October 2014 as MHI's group company in charge of commercial aero engines. MHI owns an 89% stake in the company. Through the years MHI has built up a close relationship of cooperation with Rolls-Royce, and now, with participation in the Trent 7000 project, MHI and MHIAEL stand to achieve business expansion and further strengthen their global competitiveness in the market for aero engines.

Besides collaborating with Rolls-Royce in developing and manufacturing commercial aero engines, MHIAEL today is also partnering in various aero engine programs with Pratt & Whitney and International Aero Engines (IAE), the latter involving the V2500 engine project. Going forward, MHIAEL will continue to dedicate its full resources to enhancement of the reliability and combustion performance of commercial aero engines, making a powerful contribution to the development of Japan's aero engine industry.
---
About MHI Group
Mitsubishi Heavy Industries (MHI) Group is one of the world's leading industrial groups, spanning energy, smart infrastructure, industrial machinery, aerospace and defense. MHI Group combines cutting-edge technology with deep experience to deliver innovative, integrated solutions that help to realize a carbon neutral world, improve the quality of life and ensure a safer world. For more information, please visit www.mhi.com or follow our insights and stories on spectra.mhi.com.