Mitsubishi Minatomirai Industrial Museum to Open Newly Refurbished "Ocean" Zone
-- New Features to Include Full-size "Disassembled" Mockup of Shinkai 6500 and Simulator of Next-generation Submersible Research Vessel --
Tokyo, February 6, 2015 - On March 1 (Sun) the Mitsubishi Minatomirai Industrial Museum will launch its newly renovated "Ocean" zone, an area dedicated to introducing advanced technologies relating to the earth's oceans. In its new configuration the zone will display items in a way that enables visitors to experience what it's like to undertake deep-sea exploration using, for example, a simulator of a next-generation submersible research vessel. The centerpiece of the zone will be a disassembled full-scale mockup of the Shinkai 6500 manned submersible research vessel.
The theme of the new "Ocean" zone will be "Let's Go to the Deep-sea World!" The main display, a full-size re-creation of the Shinkai 6500 displayed like a cutaway, will incorporate reproductions of both the outside and inside of the vessel. The vessel's manipulator, pressure-resistant shell, buoyancy materials, and other equipment and components will be introduced in detail using actual items, scale models and video presentations. Visitors will have a close-up look into the cockpit protected by its spherical pressure-resistant shell.

Visitors will also be able to try their hand at "operating the Super Shinkai," a next-generation submersible having an assumed diving capacity exceeding 10,000 meters. Using a simulated steering system and manipulator, visitors will attempt a variety of deep-sea missions. By operating various devices while looking at an extremely realistic dome screen, they will simulate taking photos of underwater life forms, placement of a seismograph, and mining for minerals.

The "Ocean" zone will also have a feature called "Let's Make a Sea Mechanimal!" Here, using a touch panel the visitors will be able to select the parts and colors of their choice to create an imaginary deep-sea creature having a body either like a fish or a jellyfish. They begin by choosing a body type, then select moving parts (propulsive force), control parts (rudder) and auxiliary parts. Finally, they choose a color – and the sea mechanimal of their own creation is complete. Once completed, the sea mechanimal is displayed on a wide screen stretching from the walls to the floor, and the creature moves according to the body parts that were selected. The display is capable of having up to 20 sea mechanimals "swim" at the same time.

The same screen will also be used to show "Shinkai Theater." This will introduce what it's like when the Shinkai 6500 begins its journey on the sea surface and proceeds down to the ocean floor at a depth of 6,500 meters, before returning to the surface. Throughout this show, visitors will experience the actual light conditions under water and the changing forms of life at the various depths.

In "Shinkai 6500 Mechanic Base" visitors can use a touch panel to learn about the Shinkai 6500. Among the tasks one can challenge are navigating the vessel by use of obstacle detection and building a plastic model of the vessel by putting together its component parts.

The Mitsubishi Minatomirai Industrial Museum was opened in Yokohama in June 1994 to promote exchanges with the local community and to foster interest in science and technology. The museum uses actual machinery and equipment, scale models, video presentations and explanatory panels to present easy-to-understand introductions to MHI's state-of-the-art technologies and products. Exhibits are divided into six zones. In October 2012 the museum welcomed its 2 millionth visitor, and in 2014 it celebrated its 20th anniversary with a commemorative ceremony and related events. The museum attracts visitors of all ages, from toddlers to seniors, all of whom enjoy having the opportunity to learn about the latest developments in science and technology by seeing, touching and experiencing the real items for themselves. Going forward the museum will continue to enhance its displays further and launch new programs on an ongoing basis.
Outline of Mitsubishi Minatomirai Industrial Museum
Location:
Mitsubishijuko Yokohama Building,
3-1, Minatomirai 3-chome, Nishi-ku,
Yokohama 220-8401
Telephone:
+81-45-200-7351
Access:
3-minute walk from Minatomirai Station on the Minatomirai Subway Line;
8-minute walk from Sakuragicho Station on the JR Negishi Line or Yokohama Subway Line
Open hours:
10:00 a.m. to 5:00 p.m. (admission until 4:30 p.m.)
Closed days:
Tuesdays (Wednesday, when Tuesday is a national holiday)
Special closing days: February 17 (Tue) through 28 (Sat)
Admission fee:
500 yen for adults
300 yen for junior and senior high school students
200 yen for elementary school students
100 yen discount per person for groups of 20 or more people
Admission is free for elementary school, junior and senior high school and university field trip visits, provided a reservation is made at least three days in advance of the visit.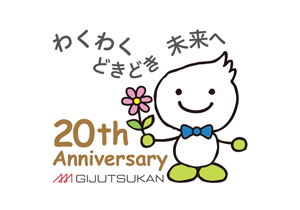 ---
About MHI Group
Mitsubishi Heavy Industries (MHI) Group is one of the world's leading industrial groups, spanning energy, smart infrastructure, industrial machinery, aerospace and defense. MHI Group combines cutting-edge technology with deep experience to deliver innovative, integrated solutions that help to realize a carbon neutral world, improve the quality of life and ensure a safer world. For more information, please visit www.mhi.com or follow our insights and stories on spectra.mhi.com.