"CITIUS" Location-aware Information System for Buses
- Collaboration with Keio-NUS CUTE Center, Research Institute Jointly Founded by Keio University and National University of Singapore -
Tokyo, June 11, 2014 - Mitsubishi Heavy Industries, Ltd. (MHI), has partnered Keio-NUS CUTE Center at the National University of Singapore (NUS) to develop a location-aware information system for buses. Called CITIUS (Communication Infrastructure of Transport Information for Universal Service), the system aims to provide bus operators and commuters with useful area information based on the precise location and condition of the bus, in real-time.
CITIUS incorporates the elements of transportation, location, and Point-of-Interest (POI) information into its design. The precise location of a bus is tracked and identified using the highly-precise global navigation satellite system (GNSS). Based on this collected data, the CITIUS system is "aware" of the real-time location of the bus and will suitably retrieve and display related area information onto the digital signage onboard the bus. Besides providing the name of the next bus stop, information on nearby public facilities and notifications of ongoing events around the area, the system can also warn drivers of potential road hazards ahead (such as humps, speed limit, sharp turns, etc.).

Using cellular network, the CITIUS can function as a remote monitoring system as well. By making use of sensors mounted on On-Board Unit to gather vehicular activity and traffic conditions, the data from the bus journey is recorded and can then be analyzed further to study how safer and more sustainable bus operations can be maintained.

With its helpful automatic notifications and smart monitoring capabilities, the CITIUS system can help prevent passengers from missing their stops and enable bus operators to find out about the operating conditions of their buses in real-time. The CITIUS system may also be a form of additional revenue as it can be extended to retail advertising use.

MHI, together with the team of researchers led by Dr. Masaaki Sato, Visiting Senior Research Fellow at the Keio-NUS CUTE Center, plans to continue making efforts in developing technologies that can make public transportation much more convenient and smarter in the future.

The development of CITIUS has benefited from MHI's experience in producing highly reliable technologies in Intelligent Transportation Systems (ITS). MHI's precise positioning technology has been accumulated through its smart community demonstration projects in Malaga, Spain; Kansai Science City ("Keihanna"); and through the development of its GNSS-based Electronic Fee Collection (EFC). These technologies, coupled with Keio-NUS CUTE Center's continuous quest for developing media technologies and deep knowledge of the probe data management, have led to the reinvention of a simple and convenient system for transport infrastructure.

Traffic congestion is a significant problem in urban areas, particularly in Asia's cities which are undergoing sustained rapid economic development. CITIUS may be a possible technology that could address some of these urban transportation challenges and benefit not only the local population, but also the working and holidaying visitors.

MHI and Keio-NUS CUTE Center will continue to develop intelligent systems that could potentially serve as optimal solutions for today's transportation problems and inspire re-inventions for future city transportation infrastructure.


Notes:
1. Established in 2009, Keio-NUS CUTE (Connective Ubiquitous Technology for Embodiments) Center is a joint collaboration between the National University of Singapore (NUS) and Keio University, Japan, and is funded by a grant from the National Research Foundation administered through the Media Development Authority of Singapore. It has a center located at NUS in Singapore and a center at Keio in Tokyo to collaborate on fundamental research in the area of interactive digital media for the creative and digital media industries.
2. Probe data: sensor information transmitted to a server from a vehicle for processing to create a good understanding of the driving environment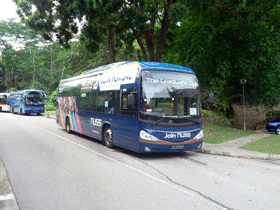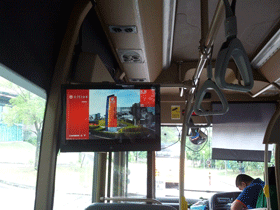 ---
About MHI Group
Mitsubishi Heavy Industries (MHI) Group is one of the world's leading industrial groups, spanning energy, smart infrastructure, industrial machinery, aerospace and defense. MHI Group combines cutting-edge technology with deep experience to deliver innovative, integrated solutions that help to realize a carbon neutral world, improve the quality of life and ensure a safer world. For more information, please visit www.mhi.com or follow our insights and stories on spectra.mhi.com.