Operations Get Under Way at MHI Vestas Offshore Wind A/S,
New Joint-Venture Company Dedicated to Offshore Wind Turbine Business
Mitsubishi Heavy Industries, Ltd.
Vestas Wind Systems A/S
Tokyo, April 1, 2014 - Operations got under way today at MHI Vestas Offshore Wind A/S, a new company dedicated to offshore wind turbine business jointly established today by Mitsubishi Heavy Industries, Ltd. (MHI) and Vestas Wind Systems A/S (Vestas) of Denmark. The new joint-venture company (JV) consolidates the offshore wind power systems operations newly separated off from MHI and Vestas. By integrating their comprehensive technological strengths, market trustworthiness and abundant track records in offshore wind turbines, MHI and Vestas look for MHI Vestas Offshore Wind to become a top global player in this field, which is expected to mark sharp growth going forward.
MHI Vestas Offshore Wind is ready to perform a complete roster of functions relating to offshore wind turbines: from development, design, procurement and manufacture to marketing and after-sale servicing. Initially the JV will conduct business around Vestas' current 3-megawatt (MW) V112, a gear-type wind turbine, and a newly developed 8 MW V164.

The new company is headquartered in Aarhus, Denmark. Capitalization has initially been set at approximately 144 million euros, with MHI Holding Denmark ApS (MHD), an MHI group company in Denmark, and Vestas having equal ownership shares. In 2016 a call option will be exercised and the ownership ratios are planned to shift to MHD 51% and Vestas 49%. Going forward MHD is also scheduled to receive a maximum of 132 million euros (amount equivalent to approximately 40% of MHD's capital) in capital investment, in the form of preferred shares, from the Japan Bank for International Cooperation (JBIC).

MHI Vestas Offshore Wind's founding Chairman of the Board of Directors is Masafumi Wani, Chairman of Mitsubishi Heavy Industries Europe, Ltd. Vice Chairman of the Board is Vestas CEO Anders Runevad. The new company launches with 380 employees.

The logomark created for MHI Vestas Offshore Wind is shown below. The choice of red and blue was adapted from the corporate colors of MHI and Vestas, respectively. The overall design suggests a "wave" pattern characterized by strong forward movement.

Presently the most vibrant markets for offshore wind turbines are the North Sea coastal countries, particularly the UK and Germany, and robust growth in this region is expected to continue going forward. In response, manufacturers of wind turbines today are developing large-scale models and have launched proactive initiatives to attract orders. MHI Vestas Offshore Wind, bringing together the superlative technological capabilities and abundant experience of its two parent partners, looks to be a winner in the fierce competition in this field.

MHI and Vestas will both work closely with the new JV and offer their full support to the development of its business operations.
Profile of the New Joint Venture
Company name:
MHI Vestas Offshore Wind A/S
Business scope:
Development, design, procurement, manufacture, marketing and after-sale servicing of offshore wind turbines
Establishment:
April 1, 2014
Head office:
Aarhus, Denmark
Capitalization:
approximately 144 million euros
Officers:
Chairman of the Board of Directors:
Masafumi Wani (MHI)
Vice Chairman of the Board of Directors:
Anders Runevad (Vestas)
CEO (Chief Executive Officer):
Jens Tommerup (Vestas)
Co-CEO:
Jin Kato (MHI)
CFO (Chief Financial Officer):
Takao Arai (MHI)
CSO (Chief Sales Officer):
Uffe Vinther-Schou(Vestas)
COO (Chief Operations Officer):
Flemming Ougaard (Vestas)
CSO (Chief Strategy Officer):
Masato Yamada (MHI)
CTO (Chief Technical Officer):
Torben Hvid Larsen(Vestas)
Deputy CTO:
Masahide Umaya (MHI)
Employees:
380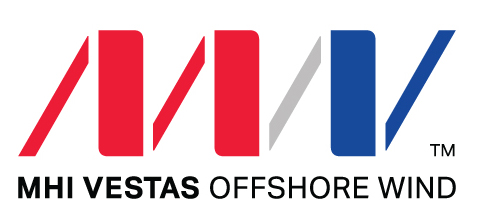 ---