MHI to Launch 6 Top-of-the-Line Residential-use Air Conditioners Featuring Improved Human Movement Detection for Greater Comfort Plus Proprietary Nano-mist / Ion Generating Function
-- Coordinated Operation Available with Company's Hybrid Humidifiers --
Tokyo, November 6, 2013 - Mitsubishi Heavy Industries, Ltd. (MHI) will progressively launch a new "SR Series" of top-of-the-line residential-use air conditioners, six models in all, into the domestic Japanese market starting in the coming days. Featuring outstanding annual performance factors (APF), the new models are equipped with more advanced motion sensor capability to detect ambient human movement, for enhanced energy savings and improved comfort. They also feature a nano-mist and ion generating function that is highly effective in beautifying the skin and inhibiting viruses and bacteria. Additionally, units in the SR Series have the ability to operate in coordination with the hybrid evaporative warm-mist humidifiers marketed by an MHI affiliated company (available separately).
The new SR Series models have rated capacities spanning from 2.2 to 5.6 kilowatts (kW), to accommodate spaces of from 10 to 30 square meters. No list prices are set by the manufacturer.

The SR Series' motion sensor function detects the amount of ambient human movement and automatically controls the temperature accordingly - a capability that prevents excessive cooling or heating and thereby contributes to energy saving. When the air conditioner detects that no one is present in the room for 15 minutes, it automatically reduces power usage; this marks a significant advance over the 60-minute detection duration with the earlier SP Series. When the unit detects no human presence for 1 hour, it automatically shuts off; this too represents a substantial improvement from the 4-hour waiting time with SP Series models. When a human presence is subsequently detected, the system automatically resumes operation – a feature newly incorporated in the new series.

Another new feature is the addition of a "minus" (-) setting to the previously available "plus" (+) setting for automatically adjusting the temperature during the cooling mode. When human movements become noticeably more active, the air conditioner increases its cooling effect. Temperature and humidity sensors check the ambient conditions and the "PMV (predicted mean vote) value" - an indicator enabling quantitative treatment of thermal comfort – is automatically calculated, performing fine control of the unit's operating mode and temperature setting. This new feature enhances the level of comfort further while maintaining outstanding energy-saving performance.

The SR Series' nano-mist and ion generating function, a proprietary technology of MHI, releases a nano-mist and plasma ions simultaneously - a combination that is effective in beautifying the skin and in inhibiting viruses and bacteria. Moisture collected from ambient air is passed through a moisture-permeable membrane, and an extremely fine "nano-mist" - approximately 10-40 nanometers (nm: one billionth of a meter) in diameter, compared to the near 6,000 nm of conventional water vapors - is released. The nano-mist results in outstanding cell permeability that increases the moisture content of the skin, enhancing its moisture retention property. Plasma ions, which are created by adding a plasma discharge to the hydrogen and oxygen in air, inhibit viruses and bacteria present in a room and also suppress unpleasant odors. The nano-mist and ion generating function can be operated independently even during seasons when room cooling or heating is unnecessary.

The SR Series air conditioners can be used in tandem with the three models in the SHK Series of hybrid evaporative warm-mist humidifiers marketed by Mitsubishi Heavy Industries Air-Conditioning & Thermal Systems Corporation, an MHI group company. The humidifier starts or stops operating automatically in accordance with signals it receives from the air conditioner, based on information detected by the air conditioner's humidity sensor.

Other main features of the new SR Series include: 1) an automatic filter cleaning system, ensuring a clean filter at all times; 2) "JET" and "warp" operation modes, providing power and speed to bring the room to a pleasant temperature quickly; 3) a choice of 16 area cooling/heating settings, enabling free control of the emitted airflow; 4) a heat alarm to warn of excessive heating; and 5) a "Look and See" function that allows the user to monitor actual operating conditions, to promote energy saving awareness.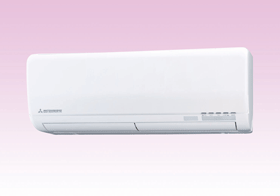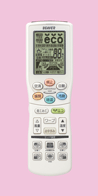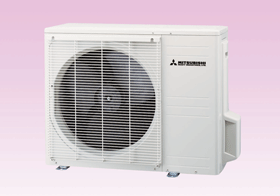 [SR Series]

---
About MHI Group
Mitsubishi Heavy Industries (MHI) Group is one of the world's leading industrial groups, spanning energy, smart infrastructure, industrial machinery, aerospace and defense. MHI Group combines cutting-edge technology with deep experience to deliver innovative, integrated solutions that help to realize a carbon neutral world, improve the quality of life and ensure a safer world. For more information, please visit www.mhi.com or follow our insights and stories on spectra.mhi.com.