MHI Expands Local Production of Machine Tools in China,
Adding Double-column, 5-face Milling Machines
-- New Locally Made Products to be Exhibited at CIMT --
Tokyo, April 16, 2013 - Mitsubishi Heavy Industries, Ltd. (MHI) has expanded local production at its machine tool plant in Changshu, Jiangsu Province, China. Since spring 2011, the company has been producing the "GE Series" gear hobbing machines at the plant and now has opted to expand their local production portfolio to include the "MVR Series" of double-column, 5-face milling machines and the "SE Series" gear shaping machines. By expanding the lineup of local production models, MHI enhances their ability to accommodate the more diverse machining needs of local customers by providing machines of the same high quality level as those originating in Japan. The company will exhibit the newly added machines at the 13th China International Machine Tool Show (CIMT), which begins on Monday, April 22 in Beijing, to promote further penetration of MHI brand machine tools into the Chinese market.
The Changshu machine tool production facility is situated within Changshu Ryoju Machinery Co., Ltd., which also operates as a local production base for MHI's rubber tire production machinery under a "shared factory" scheme: i.e. as a facility that simultaneously serves as a production base for multiple company businesses. The machine tool plant initially manufactured MHI's best-selling "GE15A" gear hobbing machines, and progressively it has expanded production models to include the "GE20A" and "GE25A," all of which are fully "dry-cut" type units that do not require cutting oil. MHI has been supplying the machines in response to local demand mainly from automotive and construction machinery related industries. Expansion of local production models has been enabled by an enhanced capability to produce machines of outstanding technology and quality, in addition to providing high-level user services.

The MVR Series, which is capable of powerful, high-speed, high-precision machining, is one of MHI's best-selling machines, with more than 800 units delivered since its launch in 2002. Machines in the series have garnered high acclaim from numerous users, mainly those machining large workpieces for use in industrial machinery, construction machinery and automotive stamping dies. Now, with the commencement of local production, MHI, which has already delivered many units of the MVR Series to Chinese customers, looks to further strengthen its activities to attract new users in diverse fields.

The SE Series are fully dry-cut gear machines capable of machining gears of complex shape, such as stepped gears, by reciprocal motion of the cutters. With inauguration of local production of the SE Series, which can accommodate machining needs to produce a variety of gear types, MHI will further strengthen its sales expansion activities, targeting users engaged in gear machining who seek high-precision machining, including manufacturers of automotive and construction machinery.

CIMT, which has taken place every two years since 1989, is the largest international machine tool fair in China and one of the four largest events of its kind in the world. The show will take place at the New China International Exhibition Center in Beijing for six days from April 22 through 27. MHI will exhibit their locally produced "MVR30" and "SE25A" for the very first time.

Automobile production in China, reaching 20 million units in 2012, is expected to expand further in the coming years. Meanwhile aggressive capital investment is also expected along with the country's infrastructure improvement and industrial development. Against this broad backdrop, MHI is strategically positioning itself to support the growing Chinese machine tool market.

Going forward, MHI intends to accelerate its activities to develop its market in China by further expanding local production of machine tools and widely promoting them through events such as CIMT.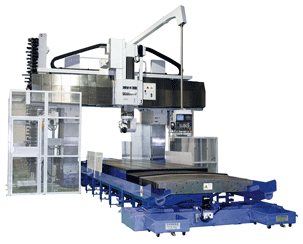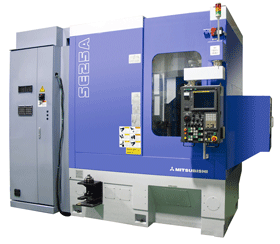 ["MVR30" double-column, 5-face milling machine]        ["SE25A" dry-cut gear shaping machine]   
Related Page
---
About MHI Group
Mitsubishi Heavy Industries (MHI) Group is one of the world's leading industrial groups, spanning energy, smart infrastructure, industrial machinery, aerospace and defense. MHI Group combines cutting-edge technology with deep experience to deliver innovative, integrated solutions that help to realize a carbon neutral world, improve the quality of life and ensure a safer world. For more information, please visit www.mhi.com or follow our insights and stories on spectra.mhi.com.