Two New Series of Residential Air Conditioners to be Launched
-- Eleven High-performance and Standard Models Incorporate Numerous Innovations and Improvements --
Tokyo, February 28, 2013 - In March Mitsubishi Heavy Industries, Ltd. (MHI) will progressively introduce eleven models in two new series of air conditioners for residential use. The new offerings will be equipped with an array of features and functions to enhance user convenience and ensure a pleasant living environment. These include remote control units adopting a larger LED screen and large buttons, a "JET" operation mode enabling swift and powerful cooling or heating, and a "Bio Clear" function that uses enzymes and other means to suppress deterioration in air quality and remove viruses from the air.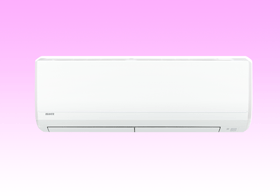 The new "RP Series" will consist of five high-performance models engineered to accommodate the air-conditioning needs of rooms ranging in area from approximately 10 to 18 square meters (m2). The "TP Series" will comprise six standard-performance models for rooms of between 10 and 25 m2. No list prices are to be set by the manufacturer.

All models in both the RP and TP series will come with remote control units redesigned for easier use by children and the elderly. In addition to a large LED screen more than 50 percent bigger than earlier units, the new remotes will feature fewer but larger buttons than previously, with the number of buttons readily available pared down to only those that are most frequently used.

All eleven of the new models will also be equipped with various operational functions to enhance total performance. An innovative "Bio Clear" function effectively suppresses allergens such as pollen, mold, ticks and viruses. "JET" and "WARP" operation modes deliver a large airflow to enable swift room cooling or heating. An "Automatic Airflow" function performs automatic setting of the airflow volume and direction to achieve uniform room cooling or heating with outstanding efficiency.

Models in the RP Series will come with an automatic filter cleaning function that prevents the filter from clogging and helps to maintain energy-efficient performance. The smaller models in the TP Series (2.2 kilowatt [kW] class) feature an outdoor unit of reduced dimensions (H540 x W645 x D275 millimeters [mm]) and weigh less than previous offerings, thereby trimming installation space requirements while simultaneously facilitating installation work.

The new RP and TP series will complement MHI's SP Series of top-of-the-line residential air conditioners launched last autumn. The resulting lineup, 17 models in all, will respond to a broad range of home cooling and heating needs.
Major Features of the New Models
1. Automatic filter cleaning
Featured on the new RP Series, this function keeps the inside of the wall-mounted unit remarkably clean over an extended period of time. On average the dust box requires cleaning only once a year. A special lamp illuminates to notify the user when cleaning is needed.
2. Smaller, lighter outdoor unit
The outdoor unit for smaller models in the TP Series (2.2 kW class) has been significantly reduced in size and weight. Installation work is easier as a result, and less installation space is required.
3. "Bio Clear" operating mode
With this function, viruses and allergens in the air are trapped in a special filter. This  air cleaning performance is made possible through the adoption of MHI proprietary humidity and temperature control technologies.
4. "JET" operating mode
A special JET airflow released by MHI's unique "JET BODY" results in a large volume of emitted air using minimal electric power, enabling the cool or warm air to flow even to the far corners of a room with minimal noise and vibration. The JET BODY design applies the computational fluid dynamics (CFD) analysis technology used in creating the designs of jet engine rotors.
5. "WARP" operating mode
This function is convenient for cooling or heating a room faster than normally. It incorporates advanced technology of a kind enabled by MHI's deep involvement.
6. "Automatic Airflow"
This feature performs efficient, uniform, fast cooling or heating by automatically controlling the airflow volume and direction.
7. Timer operation
A timer function is provided that enables the air conditioner to come on and turn off automatically at the same times every day.
8. Redesigned remote
The remote control unit has been made more user-friendly for children and the elderly. The LED screen is larger, and frequently used buttons are bigger as well. Less frequently used buttons have been relocated to inside the cover.
9. Designed for sustained clean operation
Various functions have been incorporated to keep the wall-mounted unit clean at all times. These include a "cleaning plate heat exchange fin" that prevents dirt from adhering to the heat exchanger, a "bacteria-resistant fan" that suppresses growth of mold, etc., and an internal cleaning mode.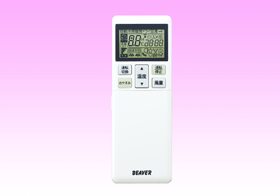 [Large LED screen remote control unit]
---
About MHI Group
Mitsubishi Heavy Industries (MHI) Group is one of the world's leading industrial groups, spanning energy, smart infrastructure, industrial machinery, aerospace and defense. MHI Group combines cutting-edge technology with deep experience to deliver innovative, integrated solutions that help to realize a carbon neutral world, improve the quality of life and ensure a safer world. For more information, please visit www.mhi.com or follow our insights and stories on spectra.mhi.com.