MHI Develops 2 New Refrigeration Units for Land Transporters
As Contribution to Realization of Low Carbon Society
-- New Units for Hybrid/Electric Trucks and 3-Compartment Control in Trailers --
Tokyo, October 25, 2011 - Mitsubishi Heavy Industries, Ltd. (MHI) has developed two new models of refrigeration units for installation on trucks and trailers that transport frozen or chilled products. The company will commence marketing of the two new models in April next year. The models to be launched are an electric power-driven model for hybrid and electric trucks, the first of the kind in the industry, and a new engine-driven model in the "Multi Series" for trailers. The Multi Series is a lineup of refrigeration unit that enables simultaneous control of differing temperature ranges in multiple cargo compartments; the new model can accommodate up to three compartments. With the addition of the new models, MHI further boosts its lineup of high-efficiency offerings and achieve a significant step forward in contributing to the realization of a low carbon society through reduced CO2 emissions.
The electric driven new model, known as the "TEJ Series," comprises two products: the "TEJ35," with a 3.5 kilowatt (kW) rated refrigeration capacity suitable for small and medium-sized trucks; and the "TEJ80," an 8kW unit for large trucks. Unlike units driven by the main engine, the electrically driven model can perform stable refrigeration regardless of vehicle speed. The new unit is conveniently easy to install since it contains the compressor and all other related devices. It also features outstanding reliability and maintainability and can accommodate an array of electric power sources, including regenerated energy in hybrid cars, fuel cells and solar power, thus making it highly suitable for a low carbon society.

The TEJ Series also adopts inverter functions and electronic expansion valves that enable meticulous control of the refrigerant flow volume. In developing the series, MHI has leveraged its technological expertise accumulated in its commercial air-conditioner business, with a target on enhanced performance.

The new model in the Multi Series, the "TFV2000DM," offers 18.5kW rated refrigeration capacity and can simultaneously control refrigeration/chilling up to three compartments having different temperature ranges. The TFV2000DM is the top model in the "TFV Series," the company's "PEGASUS" lineup of refrigeration units for trailers. It is available with four types (large, medium, small and ultra-thin) of in-compartment evaporator to accommodate the needs of various cargo component sizes. The adoption of electronic expansion valves enables meticulous temperature control of each room.

Demand for truck and trailer refrigeration units that enable chilling and freezing management in different temperature ranges within the same vehicle has been increasing in the distribution industry in order to boost delivery efficiency in a quest to reduce CO2 emissions. MHI's Multi Series already includes the "TDJS Series" for small and medium-sized trucks and the "TU Series" for large trucks. With the addition of the TFV2000DM, the company will have completed the Multi Series lineup for all vehicle types according to transport capacity.

MHI and Ryoju Cold Chain Co., Ltd. will exhibit the two new models at the 2011 Tokyo Truck Show to take place at Tokyo Big Sight from October 27 through 29, when active business talks will be launched. Ryoju Cold Chain is a wholly owned subsidiary of MHI handling domestic marketing of vehicle-installed refrigeration units. Going forward, MHI intends to aggressively develop the market for variable-temperature control products as a way of making ongoing contributions to the creation of a low carbon society.
[TEJ35]                                                                                          [TEJ80]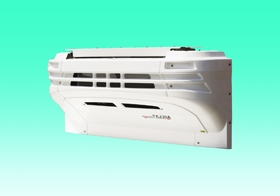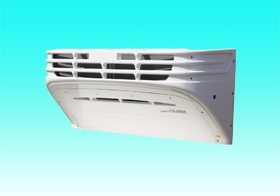 [TFV2000DM]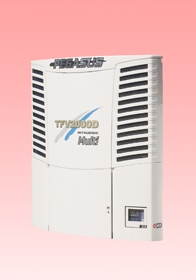 Products Page
---
About MHI Group
Mitsubishi Heavy Industries (MHI) Group is one of the world's leading industrial groups, spanning energy, smart infrastructure, industrial machinery, aerospace and defense. MHI Group combines cutting-edge technology with deep experience to deliver innovative, integrated solutions that help to realize a carbon neutral world, improve the quality of life and ensure a safer world. For more information, please visit www.mhi.com or follow our insights and stories on spectra.mhi.com.