MHPS-IND Donates, Installs Water Purification System, Toilets and Other Equipment for Indian High School
Mitsubishi Hitachi Power Systems India Private Limited (MHPS-IND), Bangalore, India, donated and installed water purification systems, toilets and bookshelves to Sri Bairaveshwara High School in Bangalore's Nelamangala district as part of our company's corporate social responsibility activities on Saturday February 2, 2015.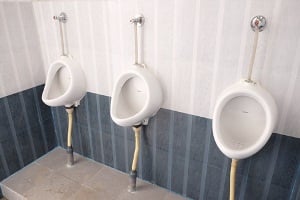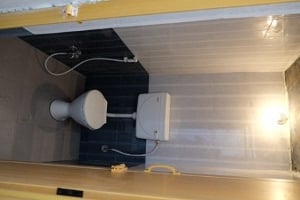 The toilets were beautifully transformed.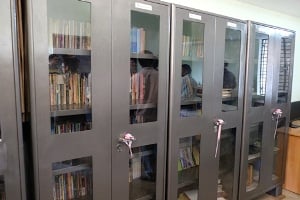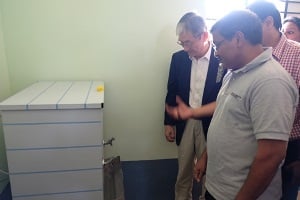 Students and school staff were delighted with the new bookshelves and a water purification system.
The Program was also - driven as a part of "Clean India" program campaigned by the Indian government.
"Clean India" is a campaign to beautify India's towns and cities, and is being promoted at a time when public sanitation has become - a major social issue in India, with many households lacking their own toilets and drinking water in short supply.
Indian government is promoting the need of toilets to Indian households, while at the same time building public toilets, and improving the present toilets and drinking water facility to a good hygienic conditions as part of its campaign to raise public awareness about sanitation.
The CSR Program and the contribution ceremony was held at the high school premises .MHPS-IND Managing Director Masayuki Kubo, and Senior Vice President D. Sundar inaugurated the new facility contributed to the school along with MHPS-IND employees who attended the function. The school's students and school staff alike offered thanks for the beautiful and sparkling clean new Facilities provided for them,
After the ceremony there were science exhibition and cultural program by the school students. It was a happy day for a good social cause.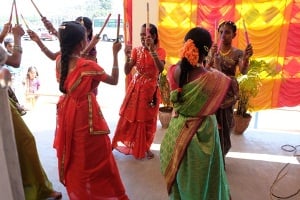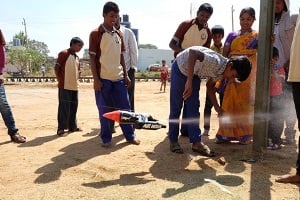 Girl students performed a gorgeous folk dance.        Students put on a rocketry demonstration.
Business Contact: Corporate Communication Department
---
About MHI Group
Mitsubishi Heavy Industries (MHI) Group is one of the world's leading industrial groups, spanning energy, smart infrastructure, industrial machinery, aerospace and defense. MHI Group combines cutting-edge technology with deep experience to deliver innovative, integrated solutions that help to realize a carbon neutral world, improve the quality of life and ensure a safer world. For more information, please visit www.mhi.com or follow our insights and stories on spectra.mhi.com.