MHI Group regularly invites young students to "aerospace classrooms" held around Japan as a CSR (corporate social responsibility) activity of a kind possible only by a company like MHI Group which is involved in the development, manufacture and launching of satellite launch vehicles. The invited students attend special science classes taught by our engineers, with emphasis on hands-on experience rather than simply listening to lectures.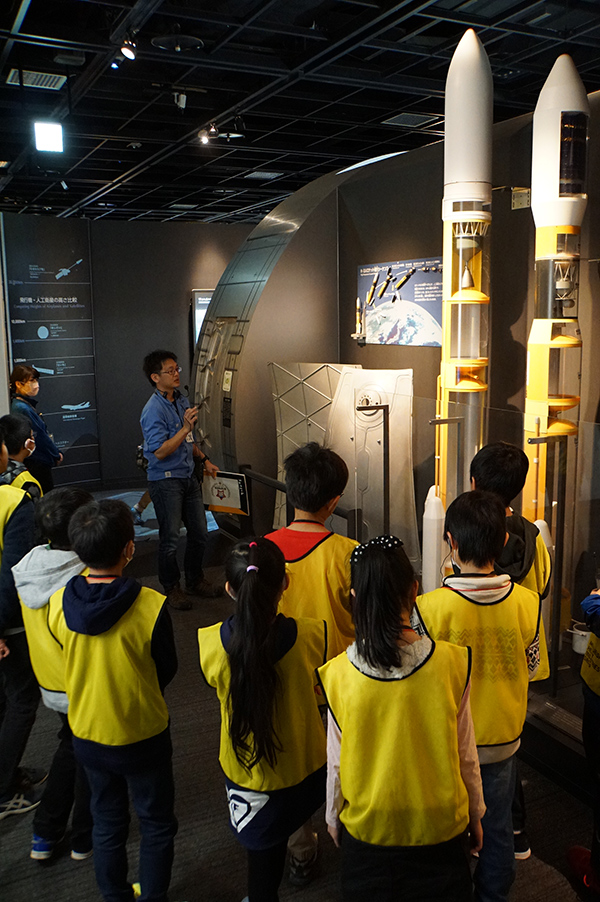 On February 8, MHI Group invited 55 local fourth, fifth and sixth graders to attend the "Minatomirai Aerospace Classroom" at Mitsubishi Minatomirai Industrial Museum in Yokohama. To begin, the students watched a film on the museum's giant screen describing the "life" of a launch vehicle, from its manufacture through to the end of its designated mission. Next, the young participants were guided through the museum's various exhibits relating to the International Space Station, rocket engines, etc., led by engineers who are actually involved in aerospace operations. The engineers augmented their explanations with real stories pertinent to the exhibits on view. After this, the students shifted to the actual classroom to observe a variety of experiments. Here, they learned how rockets are launched and how man-made satellites operate, through experiments using liquid nitrogen, gyro technology, etc.
At the end of the day's events, the students expressed delight at what they had experienced. One commented on having learned how rockets and rocket engines have evolved over time. Another noted how surprised he was to see how durable but lightweight rocket parts are. MHI hopes that what the students learned this day will inspire them when they consider what to do in their future. Going forward, MHI Group will continue to undertake diverse activities that convey the enjoyment of science and monozukuri – the traditional Japanese concept of craftsmanship – to the children of today: the generation of tomorrow.
Related news stories: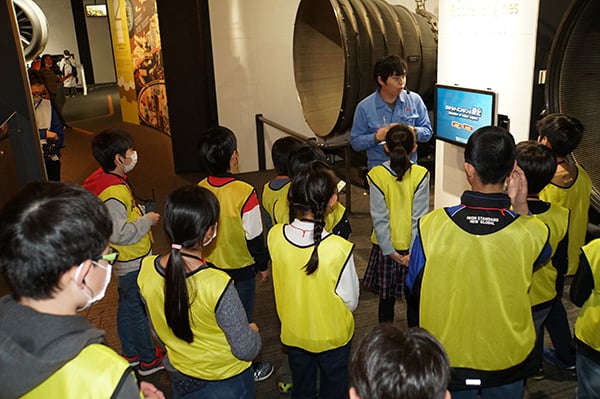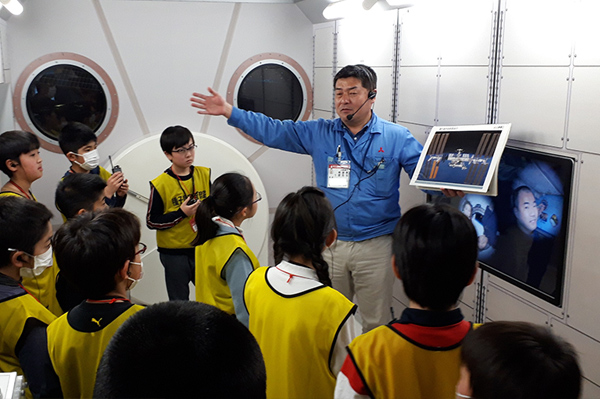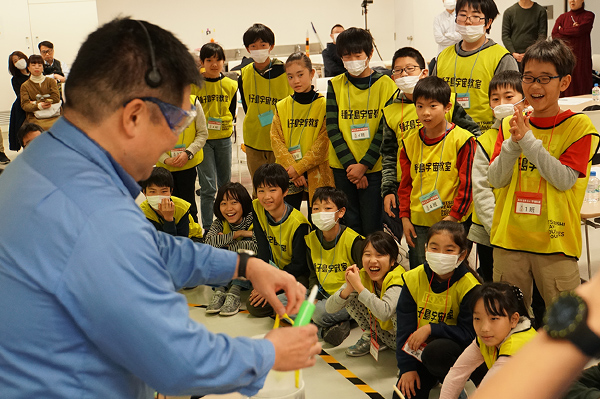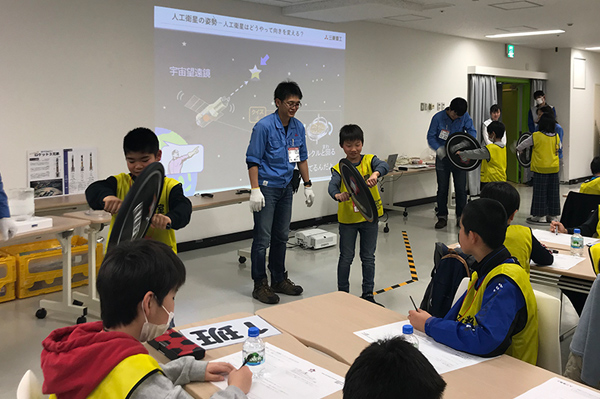 ---