Tanegashima Island, where MHI Group undertakes its rocket launches, is a precious place where loggerhead sea turtles, an endangered species, regularly come to spawn. Since 2015, to protect and preserve the island's biodiversity MHI Group has cooperated with the NPO EarthWatch Japan in surveys targeted at protecting loggerhead sea turtles.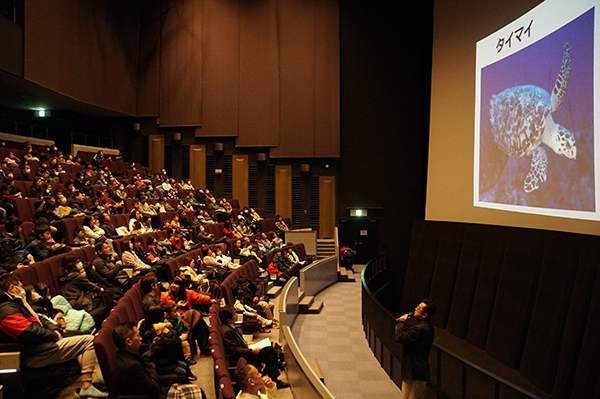 On January 11 MHI Group hosted a Special Talk Show at the Port of Nagoya Public Aquarium on "The Connections between Rockets and Loggerhead Sea Turtles." The guest speaker for this event was Yoshimasa Matsuzawa (PhD), chairman of the Sea Turtle Association of Japan, who oversees the survey program and is a leading expert on loggerhead sea turtles. The event took place in Nagoya for the first time; previous talks had been held on four occasions in Yokohama and Kobe. The talk was attended by approximately 300 people, and they listened with great interest to Mr. Matsuzawa's explanation of the sea turtles' ecology and the surprising connection between sea turtle research and aerospace development. This presentation was followed by a discussion by aquarium director Masanori Kurita, who spoke on the research being carried out at the aquarium relating to loggerhead sea turtle hatching and breeding.
The Tanegashima Loggerhead Turtle Survey program will continue in FY2020. EarthWatch Japan is planning to recruit general volunteers through its website, so please refer to the following URL if you are interested in participating.
Related news: Results of FY2019 Tanegashima Loggerhead Sea Turtle Survey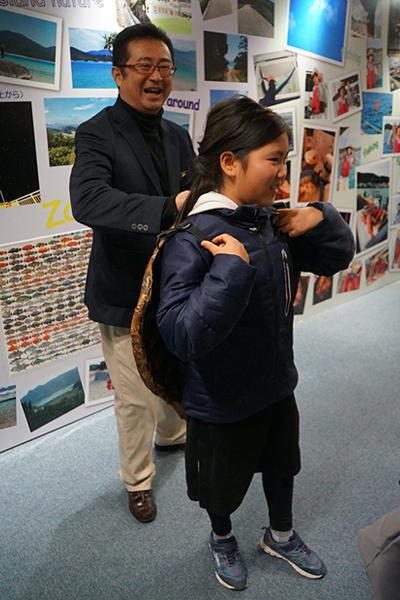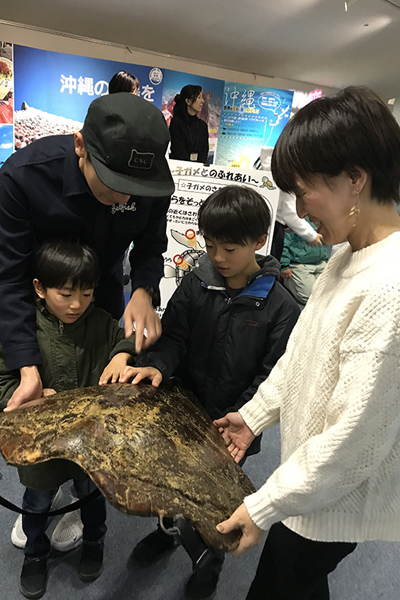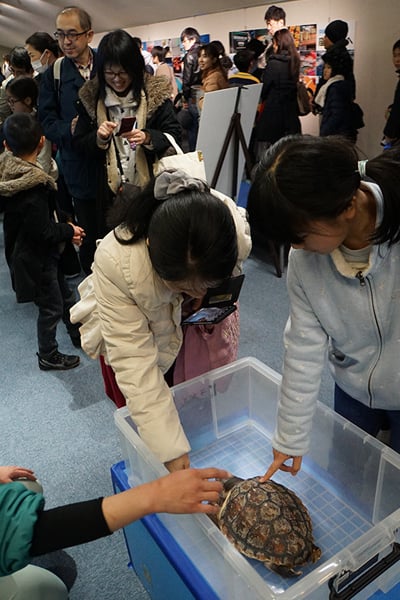 ---
About MHI Group
Mitsubishi Heavy Industries (MHI) Group is one of the world's leading industrial groups, spanning energy, smart infrastructure, industrial machinery, aerospace and defense. MHI Group combines cutting-edge technology with deep experience to deliver innovative, integrated solutions that help to realize a carbon neutral world, improve the quality of life and ensure a safer world. For more information, please visit www.mhi.com or follow our insights and stories on spectra.mhi.com.