Local Elementary School Students Participate in Plant Tour and Science Class at Mihara Machinery Works
On November 29, Mitsubishi Heavy Industries Group invited 67 sixth graders from Hongo Elementary School in Mihara, Hiroshima, to the Mihara Machinery Works to tour the plant and attend a science class. This program aims to convey the enjoyment of "monozukuri" — the traditional Japanese concept of craftsmanship — to the children of today destined to form the next generation of tomorrow.
The event began with a video presentation giving an overview of the factory at the Hiroshima Machinery Works that is involved in the company's aircraft business, also showing employees performing their actual work. This enabled the students to deepen their understanding of what kinds of products are produced at this plant so close to their school.
Next, the class itself got underway, with cooperation provided by DIRECTFORCE, a nonprofit organization. The task was to teach the students the mechanisms that enable airplanes to fly. First, under the guidance of the instructors, they set to making paper airplanes featuring the design of the Boeing 787, which they then tested by flying them. After the test flights, the students were given explanations about the structure of airplanes. They deepened their understanding of why an airplane flies by feeling, each student in turn, the air current created by a hair dryer. The students then applied this new knowledge and made improvements to their paper planes, which they then test-flew for a second time. This time, the planes' construction was more stable and the planes flew farther than the first time, generating surprise and joy in the students at seeing that even small innovations can result in significant changes. Finally, the students were divided into teams and a contest was held to see whose airplane would fly farthest. Some planes flew way across the gymnasium, arousing squeals of delight from everyone.
After the class, the students offered a variety of comments. "Now I know that MHI makes many different products," one said. "I now understand why an airplane can fly," remarked another.
Going forward, MHI Group will continue to convey the fun of science (and science classes!) to children through monozukuri – the traditional Japanese concept of craftsmanship - as our way of developing the next generation and contributing to our local communities.
Related link: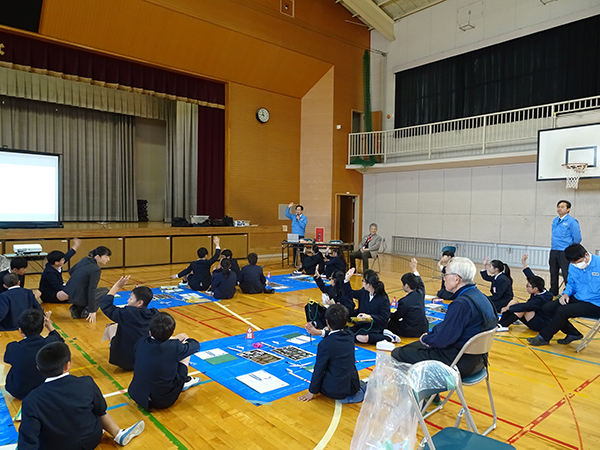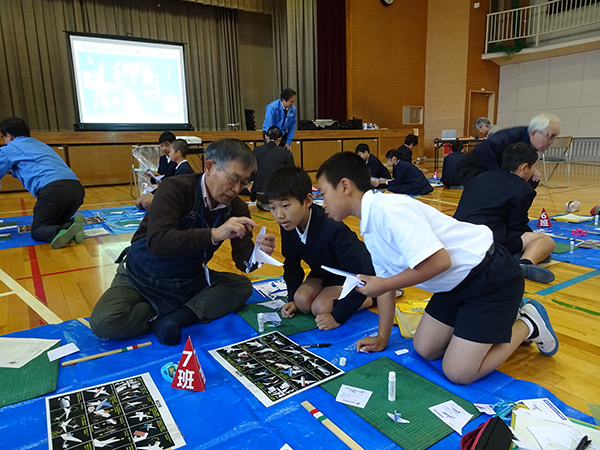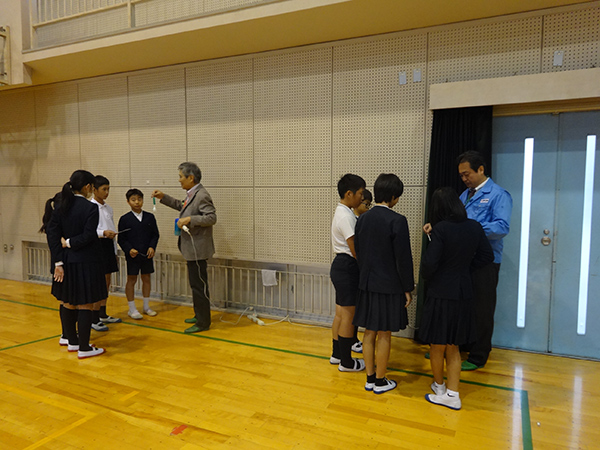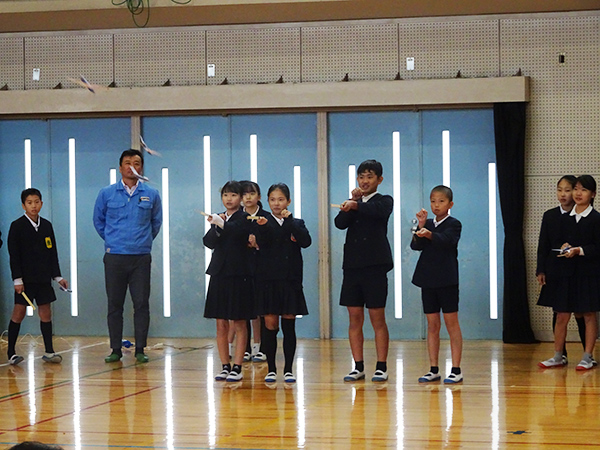 ---