On October 26, MHI Group conducted a science class at the Mitsubishi Minatomirai Industrial Museum in Yokohama for local elementary school students. The event, organized in collaboration with the Hitachi Science Club, focused on the subject of making electricity.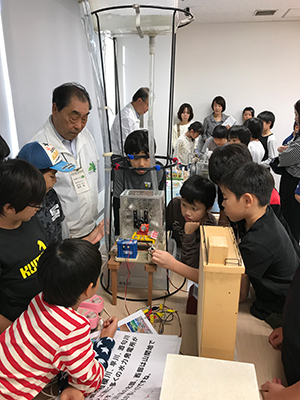 The Hitachi Science Club (HSC) is an NPO operated mainly by former employees of Hitachi, Ltd. Since 2012, each year HSC has held a science class in alternating succession in the cities of Hiroshima and Hitachi (Ibaraki Prefecture), where MHI Group has bases of operation. This year, the event took place for the first time at the Mitsubishi Minatomirai Industrial Museum, with 40 students in grades 4 through 6 participating.
The class began with an introduction to Mitsubishi Hitachi Power Systems, Ltd. (MHPS), the Yokohama-based company that performs energy-related business within MHI Group, presented by an MHPS employee. Next, the children were divided into five groups to perform experiments in five categories: power generation principles, hand-generated power, hydropower generation, thermal & nuclear power generation, and wind & solar power generation. In each experimental booth, the children conducted the relative experiments, thereby learning how electricity is generated in their assigned way.
Next, the students used plastic bottles to make wind power generation models. Using hand-held fans, they created an air current that set a generator in motion, causing an LED lamp to illuminate. When the lamp lit up, the children let out squeals of delight at having generated electricity on their own.
At the end of the program, the participating children offered up a number of comments. One expressed delight at having learned how electricity is generated. Another said she now understood that there are many different ways of generating power, while another student stated that the class had taught him to appreciate the importance of electricity.
Going forward, MHI Group will continue to convey the appeal of monozukuri – the traditional Japanese concept of craftsmanship – and the fun of science to children as our way of contributing to our local communities and supporting the development of the next generation.
Related link: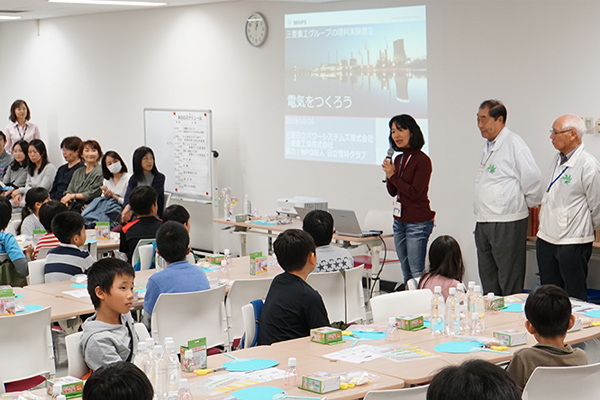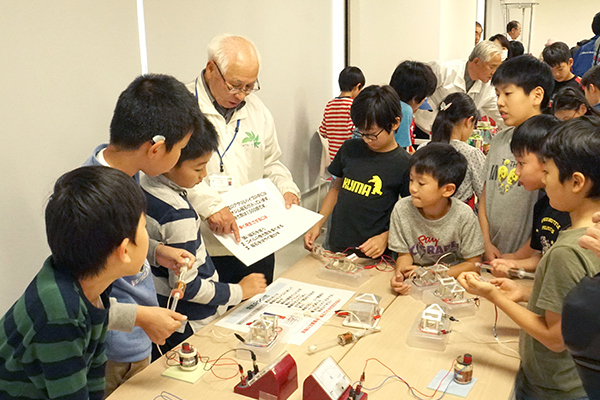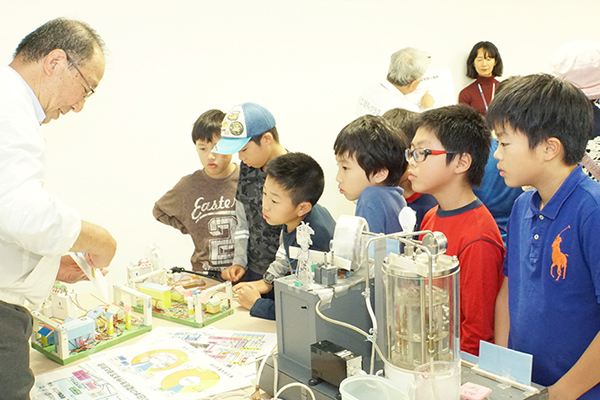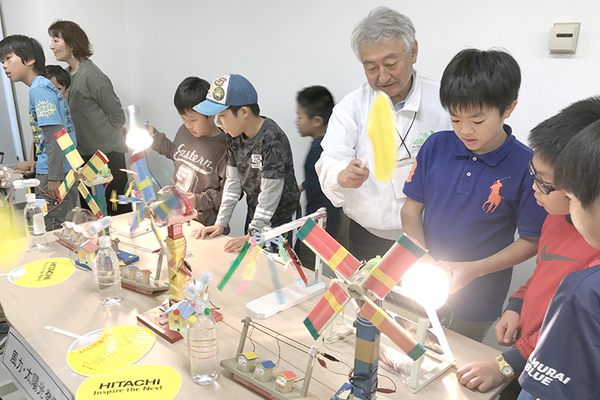 ---
About MHI Group
Mitsubishi Heavy Industries (MHI) Group is one of the world's leading industrial groups, spanning energy, smart infrastructure, industrial machinery, aerospace and defense. MHI Group combines cutting-edge technology with deep experience to deliver innovative, integrated solutions that help to realize a carbon neutral world, improve the quality of life and ensure a safer world. For more information, please visit www.mhi.com or follow our insights and stories on spectra.mhi.com.