Mitsubishi Heavy Industries Engine & Turbocharger, Ltd. (MHIET) hosts a program of after-school rugby classes as part of its activities undertaken to contribute to its local community: the city of Sagamihara in Kanagawa Prefecture. The classes are conducted in cooperation with the Mitsubishi Heavy Industries Sagamihara DynaBoars – the professional rugby team supported by MHIET – and Sagamiharashi Machimidori, a local public corporation dedicated to improving Sagamihara's environment. In September and October, the after–school rugby classes were conducted seven times.
The classes took place at a playing field within Sagamihara's Yokoyama Park. Each session attracted some 40 elementary and junior high school students. Members of the DynaBoars taught the participants some of the skills they actually use in regular play, and they also played short games against the students, giving them an opportunity to experience the fun and enjoyment that can be derived from rugby.
Besides participating in the after-school rugby classes, the DynaBoars also perform activities to support children with incurable illnesses and their families, and host tag rugby classes for elementary school students. Through rugby, they instill in children the importance of teamwork, the fortitude to get back on your feet if you fall, and the personal satisfaction felt from always trying to do your very best.
From the 2020 season, the Mitsubishi Heavy Industries Sagamihara DynaBoars will be participating in the Japan Rugby Top League. The competitions get under way in January, and we look forward to everyone cheering the team on to success on the pitch!
Related links: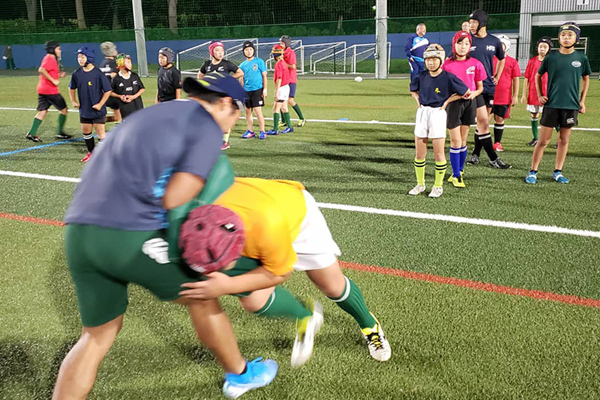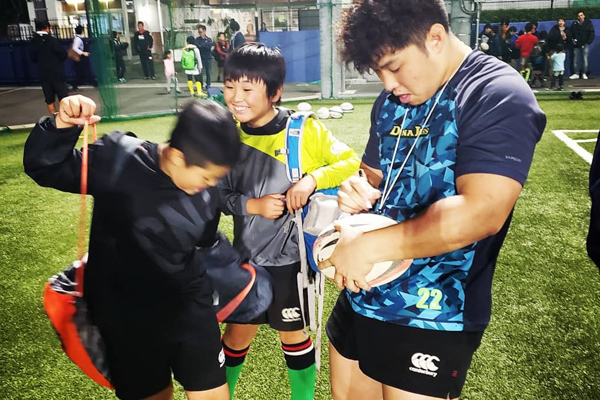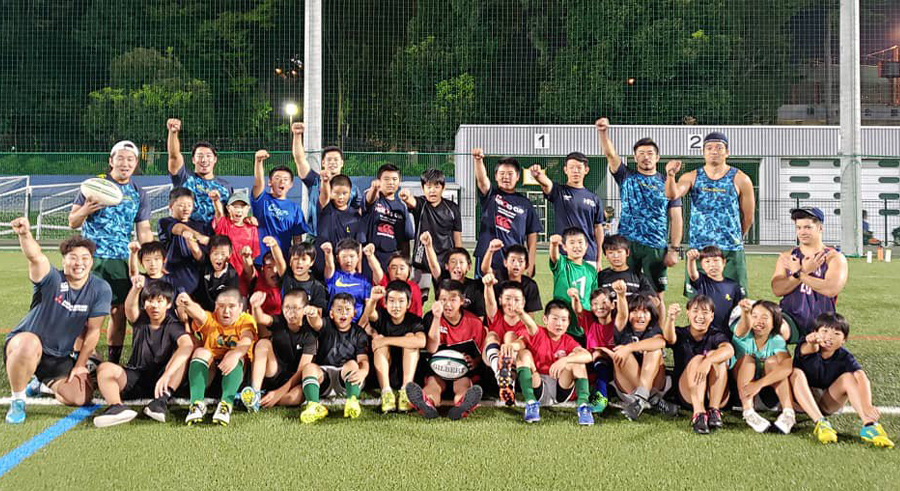 ---
About MHI Group
Mitsubishi Heavy Industries (MHI) Group is one of the world's leading industrial groups, spanning energy, smart infrastructure, industrial machinery, aerospace and defense. MHI Group combines cutting-edge technology with deep experience to deliver innovative, integrated solutions that help to realize a carbon neutral world, improve the quality of life and ensure a safer world. For more information, please visit www.mhi.com or follow our insights and stories on spectra.mhi.com.