MHI Group Holds Science Class on Power Generation and Energy at Mitsubishi Minatomirai Industrial Museum, for Local Sixth Graders
On September 26, MHI Group invited 45 sixth graders at Minatomirai Honcho Elementary School in Yokohama to the Mitsubishi Minatomirai Industrial Museum to attend a science class relating to power generation and energy.
Minatomirai Honcho Elementary School was newly opened in Yokohama's Minato Mirai 21 district in 2018. Here, the curriculum includes studies addressing how to solve various social issues, including environmental issues, and the students are encouraged to consider what they themselves can do to achieve the Sustainable Development Goals (SDGs). MHI Group, which is involved in energy and environmental businesses — and is located within the same district of Yokohama — decided to offer a class in line with the aims of the students' studies, as a way to contribute to its local community.
The class was taught by employees of Yokohama-based Mitsubishi Hitachi Power Systems, Ltd. (MHPS) and representatives from the NPO Kodomo Uchu Mirai Association (KU-MA). To begin, the students were taught how electricity is generated, through an experiment using a coil and a magnet. Next, the children were guided around the Energy Zone of the Mitsubishi Minatomirai Industrial Museum. Here, they discussed the advantages and disadvantages of the six major ways of generating electricity — thermal power, wind power, geothermal power, solar power, hydropower and nuclear power — and learned the importance of devising the optimal energy mix. Finally, young engineers from MHPS spoke about their specific jobs and what they entail, and also introduced the children to new technologies that contribute to environmental protection. In these ways, the day's event deepened the children's understanding of what a power plant manufacturer does.
At the end of the program, the participating children offered up a number of comments. One student said that by comparing the advantages and disadvantages of the various ways of producing electricity, he came to realize that CO2 emissions volume isn't the only criterion for judging the methods available. Another said she had learned that there are places in the world where people suffer because they still don't have electric power, and she said now she is eager to think about what she can do, besides conserving electricity, to help such people.
Going forward, MHI Group will continue to convey the appeal of monozukuri — the traditional Japanese concept of craftsmanship — and the fun of science to children as our way of contributing to our local communities and supporting the development of the next generation.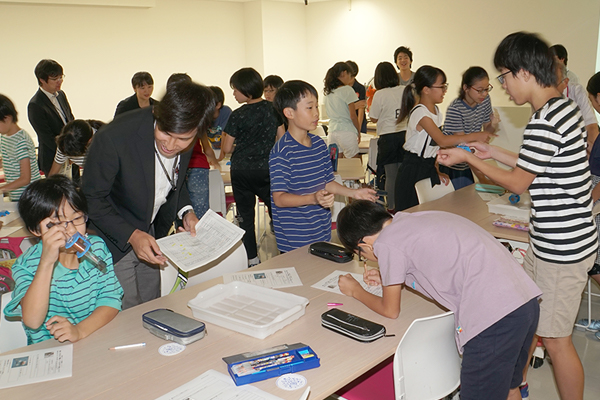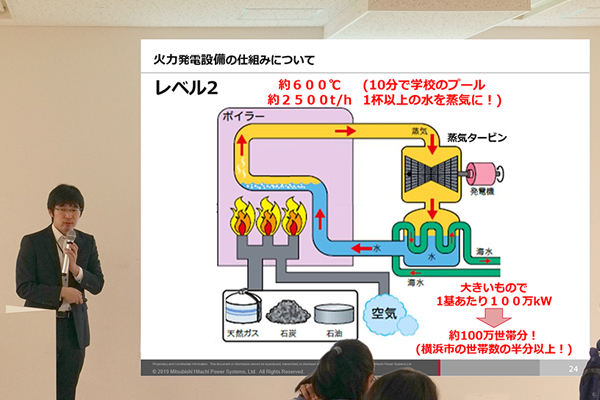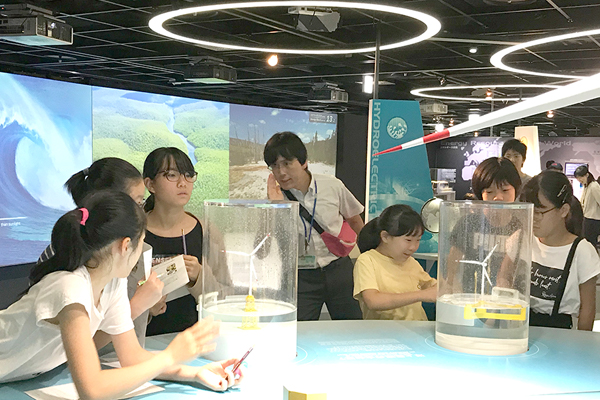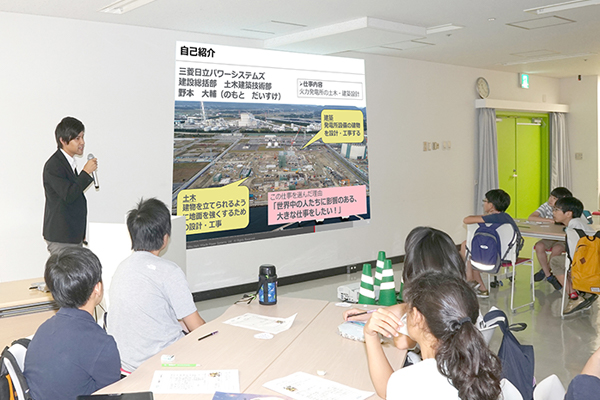 ---
About MHI Group
Mitsubishi Heavy Industries (MHI) Group is one of the world's leading industrial groups, spanning energy, smart infrastructure, industrial machinery, aerospace and defense. MHI Group combines cutting-edge technology with deep experience to deliver innovative, integrated solutions that help to realize a carbon neutral world, improve the quality of life and ensure a safer world. For more information, please visit www.mhi.com or follow our insights and stories on spectra.mhi.com.