Mitsubishi Heavy Industries (MHI) Group invited 38 family members from the Ashinaga Rainbow House in Tohoku to a league soccer match between the Urawa Red Diamonds and Vegalta Sendai, held at Saitama Stadium 2002 on Saturday, July 6.
Ashinaga is a non-profit organization (NPO) that provides support to children in Japan and around the world who have lost their parents due to illness, disaster, or accident, or who suffer from severe disability. MHI first became involved with Ashinaga through its support for building the Tohoku Rainbow House for children orphaned in the 2011 earthquake and tsunami disaster, and donating the air conditioning equipment. MHI has since maintained its connection with the Ashinaga Tohoku Rainbow House. The invitation to the Urawa Reds Cheering Tour was MHI Group's first interaction with the organization through a sports activity.
An autograph event with Urawa Reds team members Takahiro Sekine and Kei Oshiro was held prior to the start of the match. The children were excited and nervous to meet professional J-League footballers, shaking their hands and taking pictures. Urawa Reds President Yoichi Tachibana made a surprise appearance at the event and gave a welcoming speech, heightening the excitement for the match.
Sitting in the cheering section, the children were overcome by the atmosphere in the huge stadium, and the passionate cheering of the Reds supporters. Once the match began everyone shouted enthusiastically, and when the Urawa Reds scored a goal the crown stood and gave the team a great cheer.
The contest at Saitama Stadium 2002 was the first time for most of the participants to attend a J-League match. The impressions from the children included "Seeing the game live has a power unimaginable when watching it on TV," "I've become an Urawa Reds fan," and "I want to cheer for the players whose autographs I got."
One of the family members also said that it was the first trip they'd taken as a family since the earthquake disaster. MHI was able to provide an opportunity for a memorable day watching sports.
Going forward, MHI Group will continue to avidly support reconstruction activities, and encourage the dreams of the children that represent the next generation.
Related links: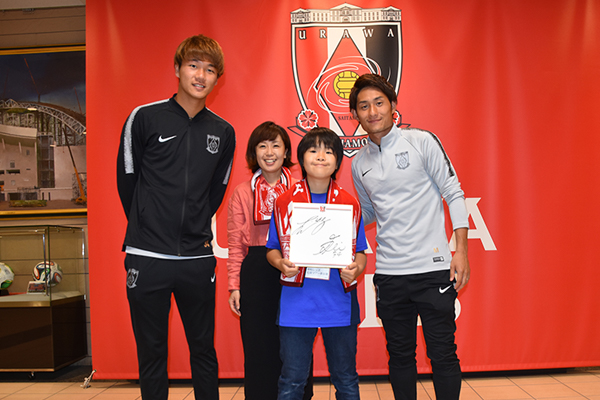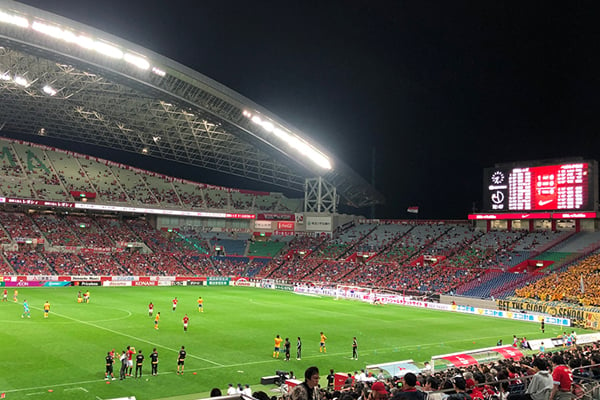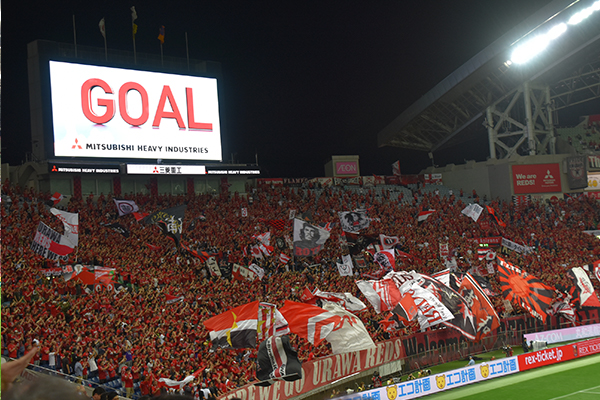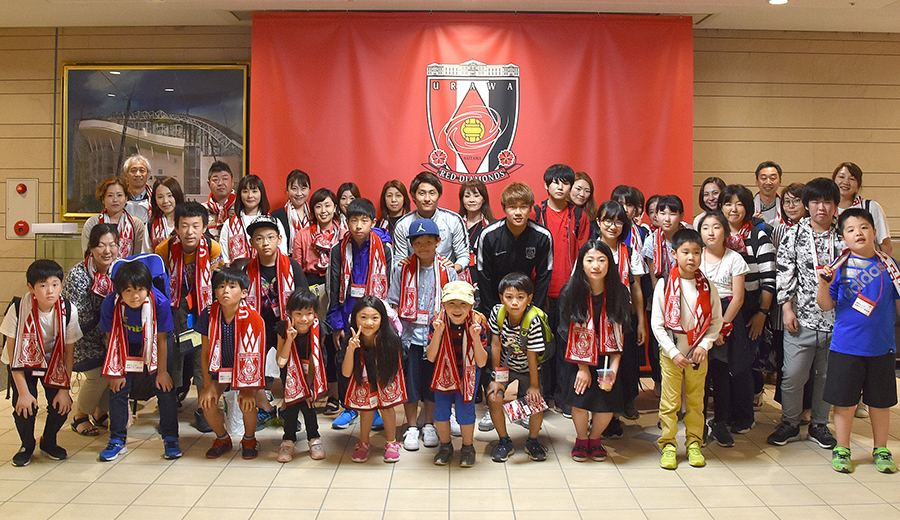 ---
About MHI Group
Mitsubishi Heavy Industries (MHI) Group is one of the world's leading industrial groups, spanning energy, smart infrastructure, industrial machinery, aerospace and defense. MHI Group combines cutting-edge technology with deep experience to deliver innovative, integrated solutions that help to realize a carbon neutral world, improve the quality of life and ensure a safer world. For more information, please visit www.mhi.com or follow our insights and stories on spectra.mhi.com.