Once every year Mitsubishi Hitachi Power Systems, Ltd. (MHPS), a Group company of Mitsubishi Heavy Industries, Ltd. (MHI), holds a "Let's Run with the MHPS Marathon Club" event in Nagasaki Prefecture, where one of its core bases of activity is located. The event was created as a local contribution activity aimed at expressing gratitude to MHPS's local communities for their ongoing support of the MHPS Marathon Club.
The 11th annual event took place on May 25 at the Nagasaki City Kakidomari Stadium, located within Nagasaki Municipal General Recreation Park. Despite scorching temperatures above 30 degrees Celsius (86 degrees Fahrenheit), the event was enjoyed not only by those who participated, but also by everyone who came to cheer the runners on or simply to watch.
In all, a total of approximately 250 people took part, ranging from elementary school students to adult running enthusiasts. In each of the day's individual races, members of the MHPS Marathon Club ran alongside the participants, supporting them in their quest to achieve their personal best.
Everyone, of all ages, seemed to have had a great time. "I really enjoyed running with the athlete cheering me on," said one young participant. "Next year I want to try my best to run faster than the athletes!" enthused another.
Going forward, MHI Group will continue to promote good communication with people living near its plants and other facilities as a way of deepening ties with its local communities and making local contributions.
Related links: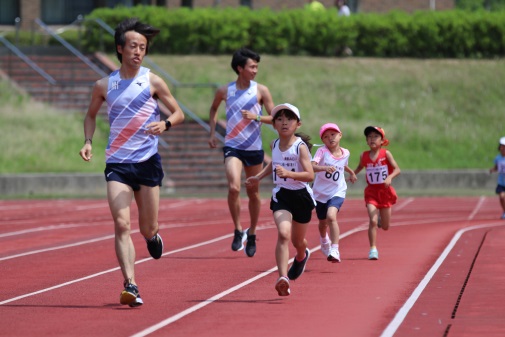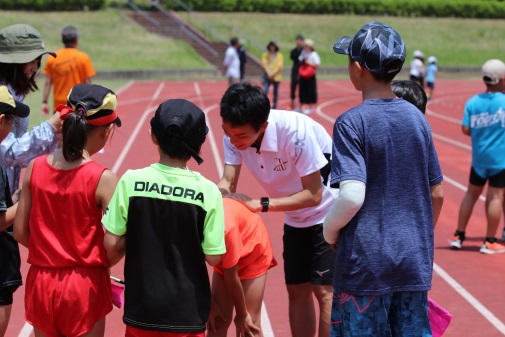 ---
About MHI Group
Mitsubishi Heavy Industries (MHI) Group is one of the world's leading industrial groups, spanning energy, smart infrastructure, industrial machinery, aerospace and defense. MHI Group combines cutting-edge technology with deep experience to deliver innovative, integrated solutions that help to realize a carbon neutral world, improve the quality of life and ensure a safer world. For more information, please visit www.mhi.com or follow our insights and stories on spectra.mhi.com.