On March 7, MHI Group employees conducted a science class on how rockets fly to eleven students of the Ibigawacho Kasuga Elementary School in Gifu Prefecture.
To begin, the students were given a brief introduction to MHI Group. Next, under the instruction of a representative from the NPO Kodomo Uchu Mirai Association (KU-MA), they crafted two different types of rockets using everyday materials.
First, the children made rockets using the long plastic bags commonly used in Japan to hold wet umbrellas when not in use. The bags were inflated with air, and the children performed various flight tests, each time adjusting the position of the rocket's tail, the weights attached to it, and so on. In this way they learned the principles that enable a rocket to fly stably through the air. In the second half of the class, the children then made rockets using small plastic film cases. In this instance, they experimented with launching a rocket by means of the thrust generated when a foaming bath agent is mixed with water, producing carbon dioxide gas. Here, the children learned the principle of how a rocket flies in reaction to the release of a powerful jet of gas.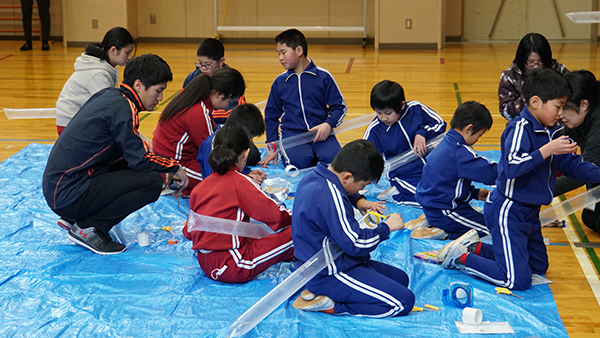 At the final part of the class, the students were given an explanation, using video and photographs, of the tasks being performed by the Hayabusa2 spacecraft which recently landed on the Ryugu asteroid. The children listened with great excitement.
Going forward, MHI Group will continue to convey the fun of science (and science classes!) to children through monozukuri—the traditional Japanese concept of craftsmanship—as our way of developing the next generation and contributing to our local communities.
Related news: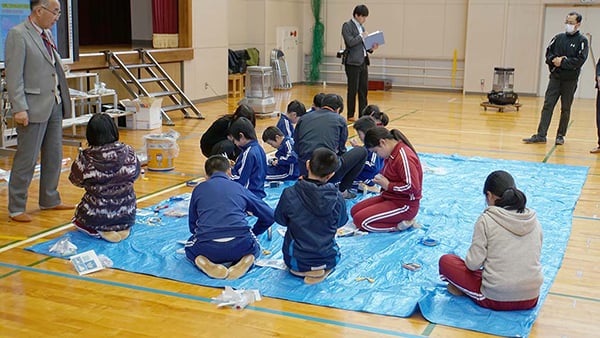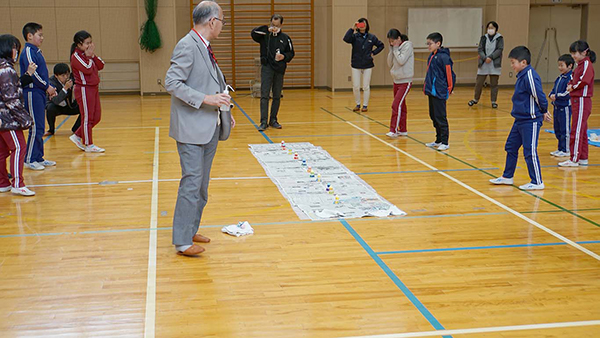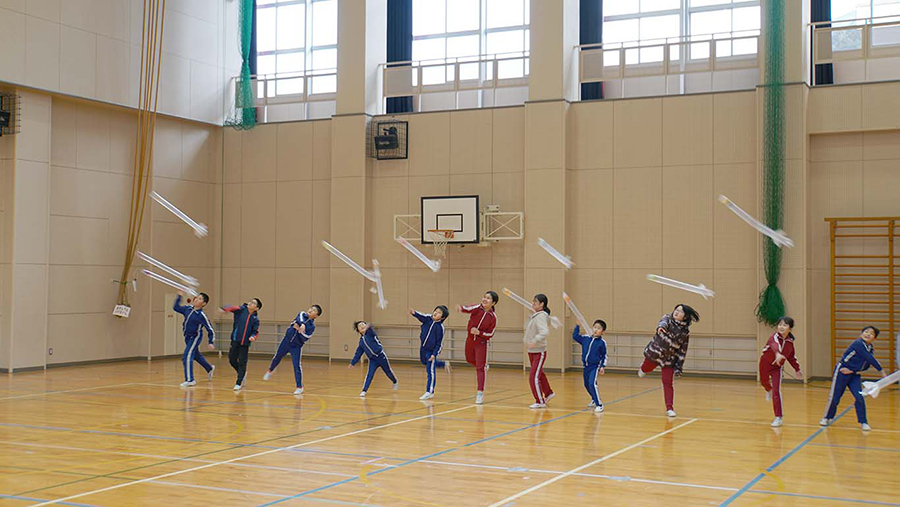 ---
About MHI Group
Mitsubishi Heavy Industries (MHI) Group is one of the world's leading industrial groups, spanning energy, smart infrastructure, industrial machinery, aerospace and defense. MHI Group combines cutting-edge technology with deep experience to deliver innovative, integrated solutions that help to realize a carbon neutral world, improve the quality of life and ensure a safer world. For more information, please visit www.mhi.com or follow our insights and stories on spectra.mhi.com.