MHI's Group affiliate Mitsubishi Heavy Industries Engine & Turbocharger, Ltd. (MHIET) regularly organizes tag rugby classes at elementary schools in Sagamihara, Kanagawa, where the company is based. The classes are taught by members of the Mitsubishi Heavy Industries Sagamihara DynaBoars team to promote the sport of rugby and to nurture the health of local children.
In December 2018, four class sessions were conducted, all targeted at local third-graders. Through participation in tag rugby and other ball games, the children acquire a sense of the fun to be had playing rugby and the excitement derived from sports that require active use of one's entire body. In chasing the unpredictable movements of the rugby ball and grabbing at their opponent's tags, the children played energetically and got a real feeling of the enjoyment of playing sports.
In future classes like those just held, the DynaBoars will continue to convey to children - the adults of tomorrow - not only the fun of chasing a ball, but also, through rugby, the importance of one's teammates and the joy of winning (and bitterness of losing).
The Mitsubishi Heavy Industries Sagamihara DynaBoars themselves recently scored a big success by rising to the ranks of Japan's Top League. As they now focus squarely on preparing for the heated battles sure to take place on the rugby pitch during the 2019 season, we ask for your continued strong support.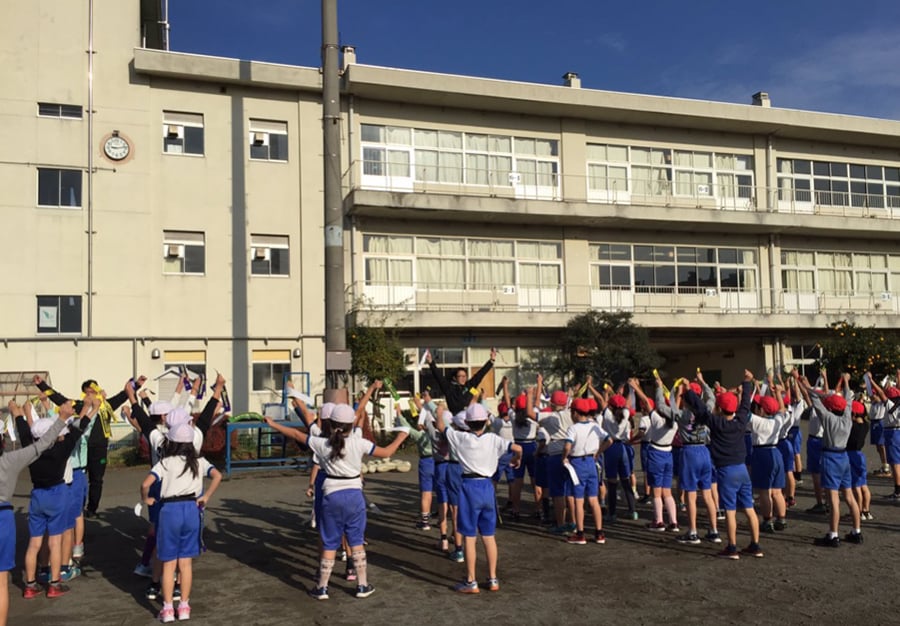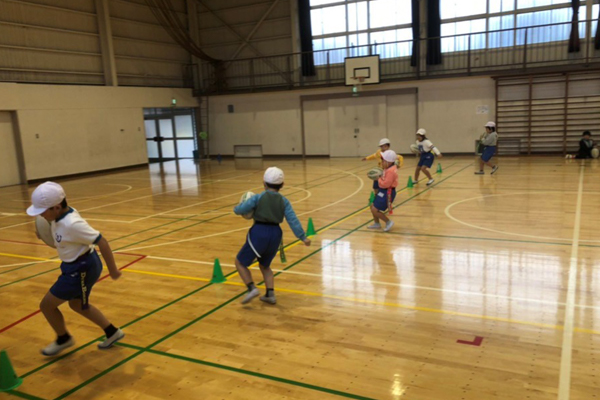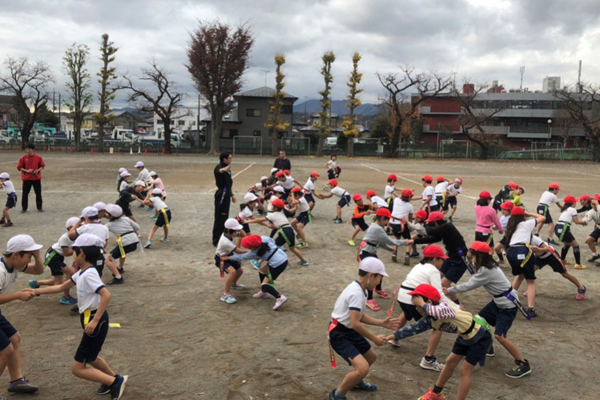 ---
About MHI Group
Mitsubishi Heavy Industries (MHI) Group is one of the world's leading industrial groups, spanning energy, smart infrastructure, industrial machinery, aerospace and defense. MHI Group combines cutting-edge technology with deep experience to deliver innovative, integrated solutions that help to realize a carbon neutral world, improve the quality of life and ensure a safer world. For more information, please visit www.mhi.com or follow our insights and stories on spectra.mhi.com.