On October 26, MHI Group employees conducted a science class about rockets and how they fly at Hongo Elementary School in Mihara, Hiroshima. The class was part of an ongoing program initiated in the city in 2008 with the aim of stimulating interest in science, technology and monozukuri-the traditional Japanese concept of craftsmanship-in local children from an early age.
The class began with an introduction to MHI Group and its products manufactured locally at the Mihara Machinery Works. This was followed by a talk by guest speaker Shigeru Inaba of the NPO Kodomo Uchu Mirai Association (KU-MA), who explained the principles that enable a rocket to fly and also the reasons why man-made satellites don't fall back to Earth. After that, the children made "syringe rockets" and experimented in flying them in the school gymnasium. In a syringe rocket, air is fed by dropper into a syringe, and as the air in the syringe becomes compressed, it suddenly bursts forth, causing the "rocket" to fly.
Next, the children watched an experiment using a plastic bottle filled with water. In the experiment, air was gradually inserted into the bottle by pump, until finally the pressure caused the water to gush out of the bottle and into a hose connected to it.
From these experiments the children were amazed at seeing the power of air, and they learned how the same principles they observed enable a rocket to fly.
Going forward, MHI Group will continue to convey the fun of science (and science classes!) to children through monozukuri as our way of developing the next generation and contributing to our local communities.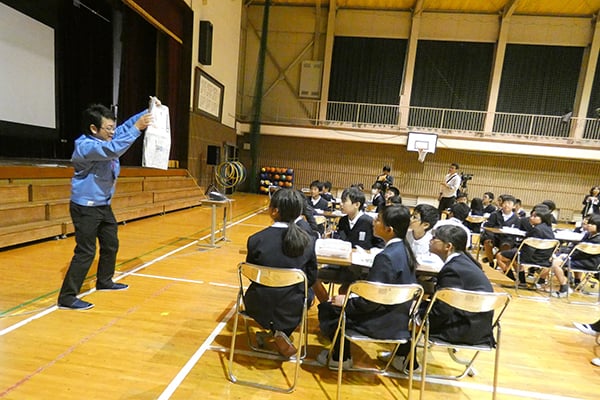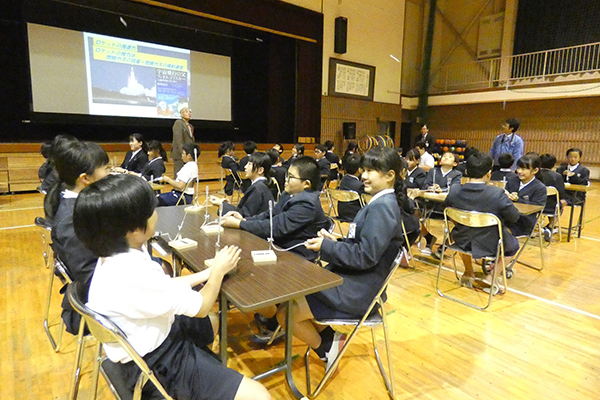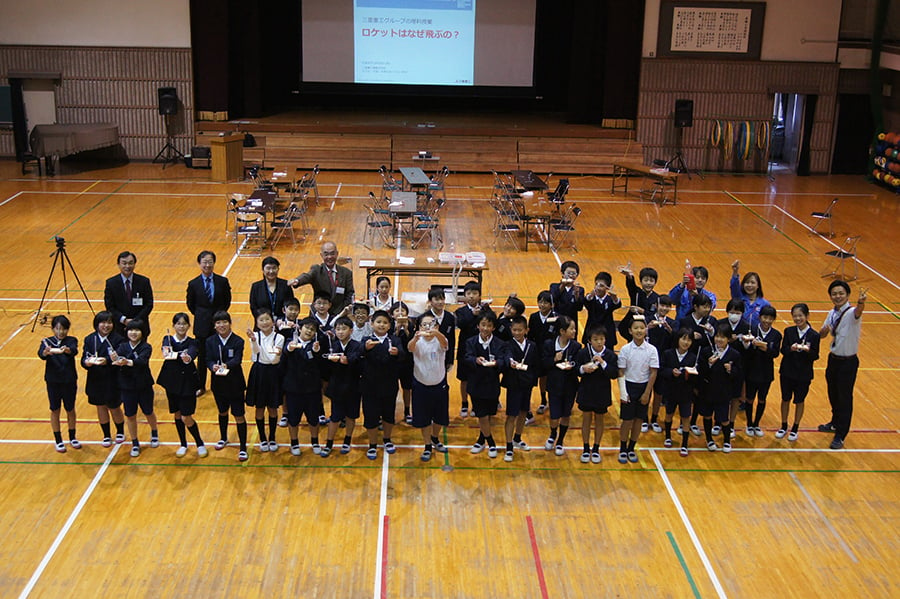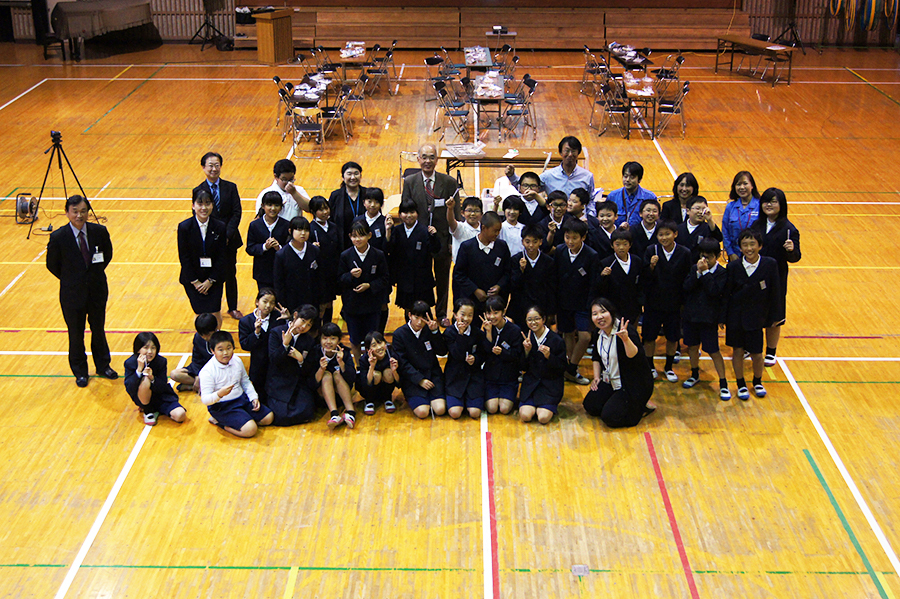 ---