Employees and Family Members Participate in Nature Appreciation Activities in Yadoriki Forest, Kanagawa
Every year since 2009, the Sagamihara Machinery Works has taken part in a program implemented by Kanagawa Prefecture to develop forests as local water sources, participating as a partner in forest revitalization. Activities involve forest conservation and nature appreciation, all targeted at raising employees' awareness of the importance of preserving the natural environment.
On August 25, a total of 29 MHI Group employees and their family members participated in activities enabling them to experience the beneficial, healing effects derived from being in a forest. The event took place in Kanagawa's Yadoriki Forest, located in the town of Matsuda. Organizers had worried about possible cancellation in the immediate wake of a typhoon, but ultimately no river flooding or landslides had occurred, thanks to the regular maintenance performed in the forest. Instructors provided leadership to ensure that activities would be carried out with first priority always given to safety.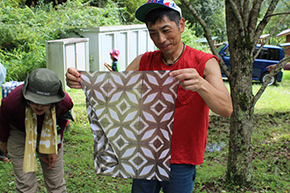 A variety of activities took place. These included the participants immersing themselves in the forest environment, experiencing the soothing effects of being in a forest, observing aquatic life, and dyeing cloth using plants. Becoming familiar with the various blessings of nature, the participants renewed their awareness of the significance of protecting forests.
After the day's event, one participant said the experience had renewed his awareness of the wonders of nature. Another commented that the activities were a good opportunity to commune with nature together with his children. Yet another spoke of coming to understand the importance of water.
During the current fiscal year, similar events are scheduled to take place in the forests of Sagamihara in October and next February. These will consist of forest thinning work by this year's new employees.
Going forward, MHI Group will continue to proactively engage in community-based social contribution activities based on its CSR Action Guidelines "Care for the planet" and "Create a more harmonious society."
Related story: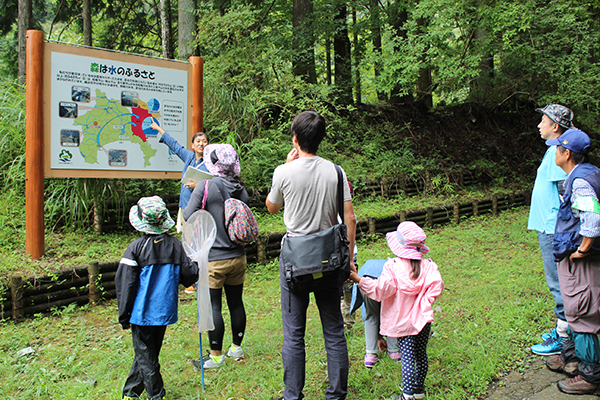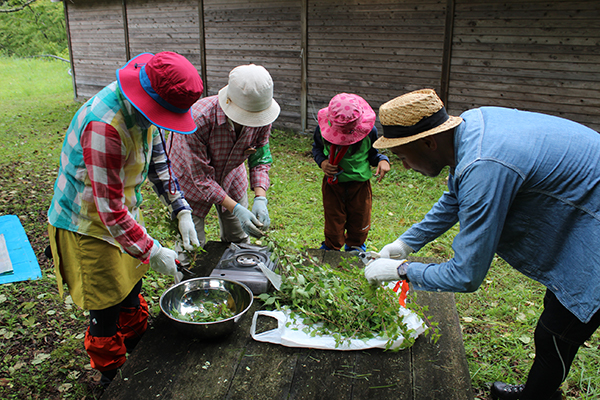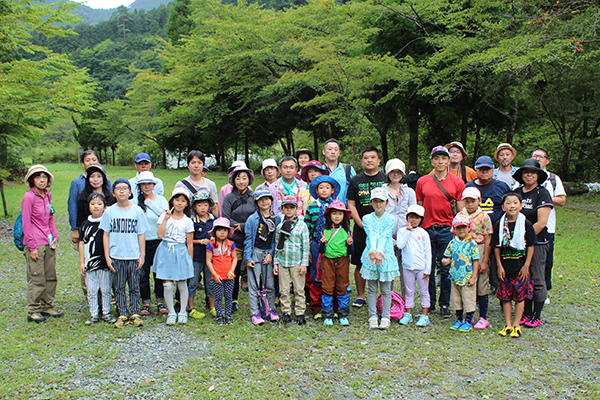 ---
About MHI Group
Mitsubishi Heavy Industries (MHI) Group is one of the world's leading industrial groups, spanning energy, smart infrastructure, industrial machinery, aerospace and defense. MHI Group combines cutting-edge technology with deep experience to deliver innovative, integrated solutions that help to realize a carbon neutral world, improve the quality of life and ensure a safer world. For more information, please visit www.mhi.com or follow our insights and stories on spectra.mhi.com.