Urawa Red Diamonds Co., Ltd., an MHI Group company, undertakes a variety of activities to develop children's hearts and minds-rather than just technical skills-through soccer. Among them is sponsorship of soccer lessons and gym classes for elementary school students conducted by the "Urawa Reds Heart-Full Club."
"Heart-Full Soccer in Asia" is a grass-roots international exchange program created to develop sound minds and bodies in the youth of countries throughout Asia. The program was launched in 2007, the year the Urawa Red Diamonds professional soccer team won the AFC Champions League title for the first time. To date, 120 exchanges have taken place in 15 countries, involving a total of approximately 7,600 children.
This year-the twelfth year the program has been conducted-the Urawa Reds Heart-Full Club visited Hanoi, Vietnam in July as well as Ta Saen in Cambodia and Bangkok, Thailand in August. Soccer classes were held not only for local elementary school students but also for children in welfare facilities as well as students at schools for Japanese living abroad.
At each session, Club captain Hiroshi Ochiai-former player on Japan's national soccer team and long-time coach-began by explaining in easy terms the meanings of three Japanese concepts: "omoiyari," or consideration of others; "tanoshimu," or enjoying oneself; and "isshokenmei," i.e. giving oneself wholeheartedly to a task. In this way, Captain Ochiai sought to convey how important being "good at heart" is to becoming good at soccer. After that, using soccer balls the coaches worked to get the children moving actively around and playing mini-games. The children learned the importance of having a good heart by thinking of one's teammate when passing the ball, making it easy to receive, and, when they themselves were not playing, by cheering those on the playing field with all their heart.
Some children, unable to afford proper footwear, participated barefoot, a clear sign of the harshness of the environment in which they live. But watching how diligently they listened to the coaches and ran after the soccer ball, one sensed the unlimited potential of children.
Going forward, the Urawa Reds Heart-Full Club will continue, through soccer, to teach the next generation the importance of having a "good heart."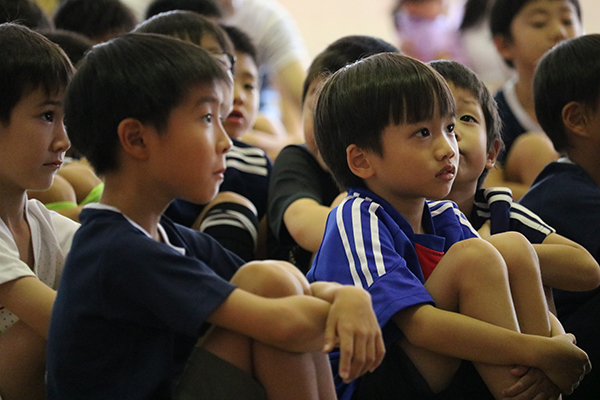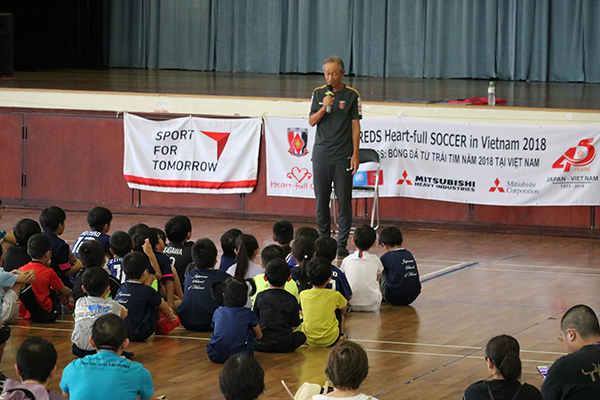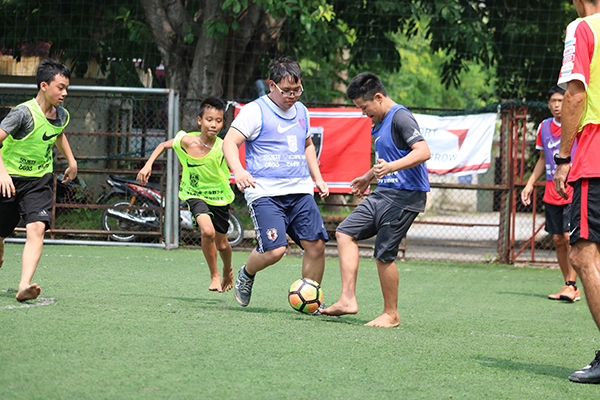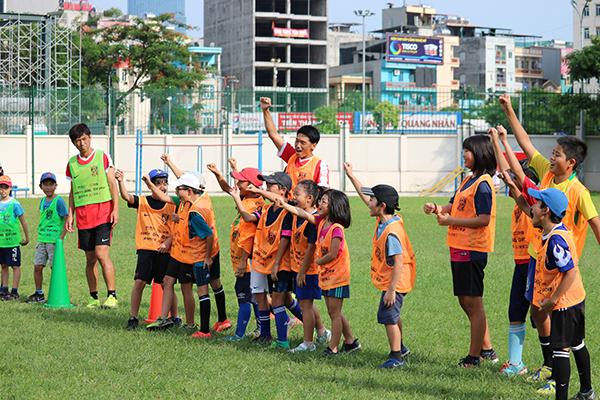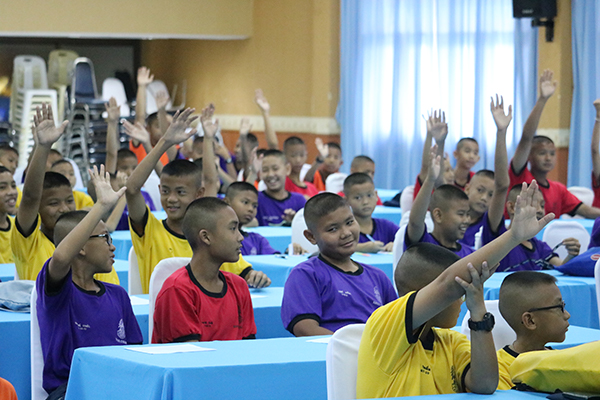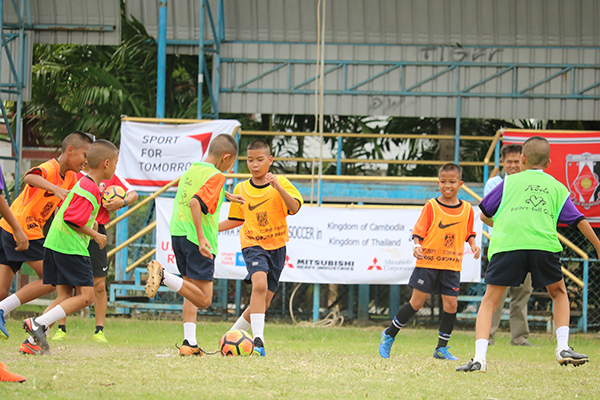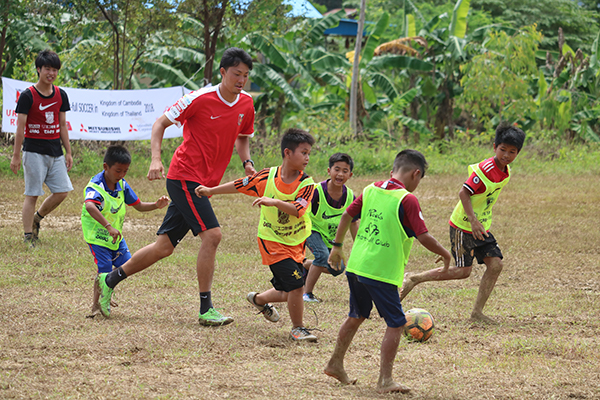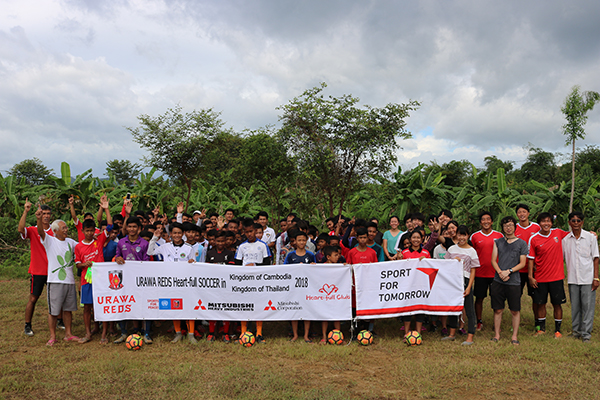 Related links:
---
About MHI Group
Mitsubishi Heavy Industries (MHI) Group is one of the world's leading industrial groups, spanning energy, smart infrastructure, industrial machinery, aerospace and defense. MHI Group combines cutting-edge technology with deep experience to deliver innovative, integrated solutions that help to realize a carbon neutral world, improve the quality of life and ensure a safer world. For more information, please visit www.mhi.com or follow our insights and stories on spectra.mhi.com.