Employees Participated as Volunteers in This Year's "Tanegashima Loggerhead Sea Turtle Survey," Examining Newly Spawned Turtles
Since 2015 MHI Group has provided support to the "Tanegashima Loggerhead Sea Turtle Survey" program sponsored by the authorized NPO EarthWatch Japan. In this, the fourth year of the program, a total of six sessions were carried out between June and August: first, to tag the female turtles coming to the beach to lay eggs, and later, to study the morphology of the newly spawned turtles.
The surveys of newly spawned turtles were conducted in two sessions between August 4 and August 8, with participants divided into two groups each visiting the site for three days (two nights). Each survey was performed at night by a total of 12 participants: 6 employee volunteers and 6 volunteers from the general public. First, the employee volunteers waited together with research staff next to nests where hatching was expected to occur. Then, when the newly spawned turtles began leaving the nests, the volunteers and staff weighed them and examined their shells, all while exercising great care not to disturb their behavior.
In all, a total of 123 young offspring were examined. The studies yielded some very important results relating to the ecology of loggerhead sea turtles. For example, an unexpectedly large number of young turtles had irregularities in their shell patterns. Also, it came to light that differences in young turtles' weight are related to the size of the mother turtle and to the temperature of the sand in which the spawning takes place.
In this way, this survey program launched four years ago has provided significant data concerning the ecology of loggerhead sea turtles—data that is expected to help protect this important species.
Going forward, in accordance with its CSR Action Guidelines, MHI Group will continue to take a variety of initiatives to protect the environment and biodiversity.
About EARTHWATCH INSTITUTE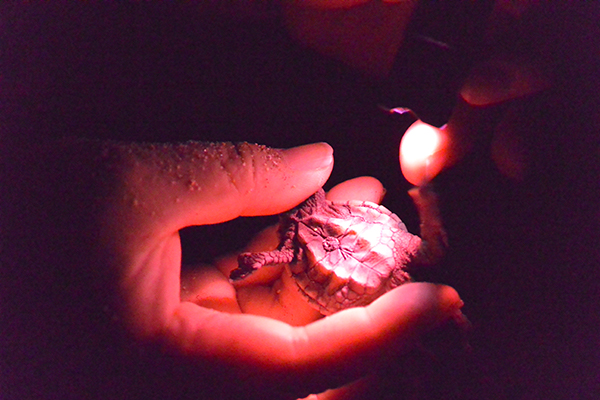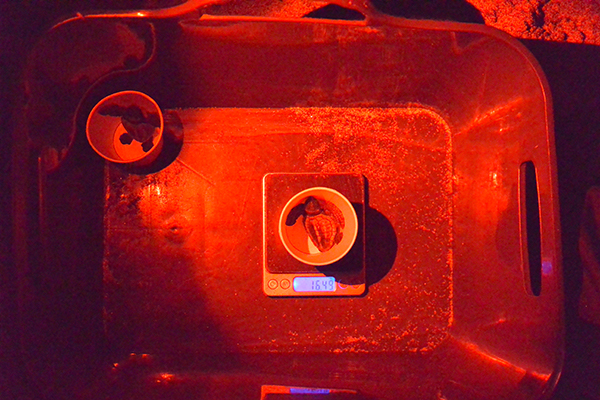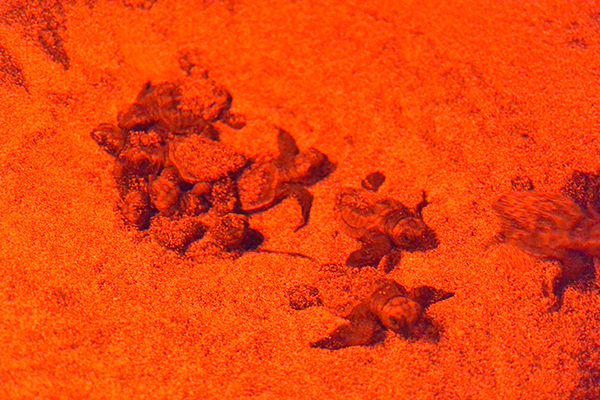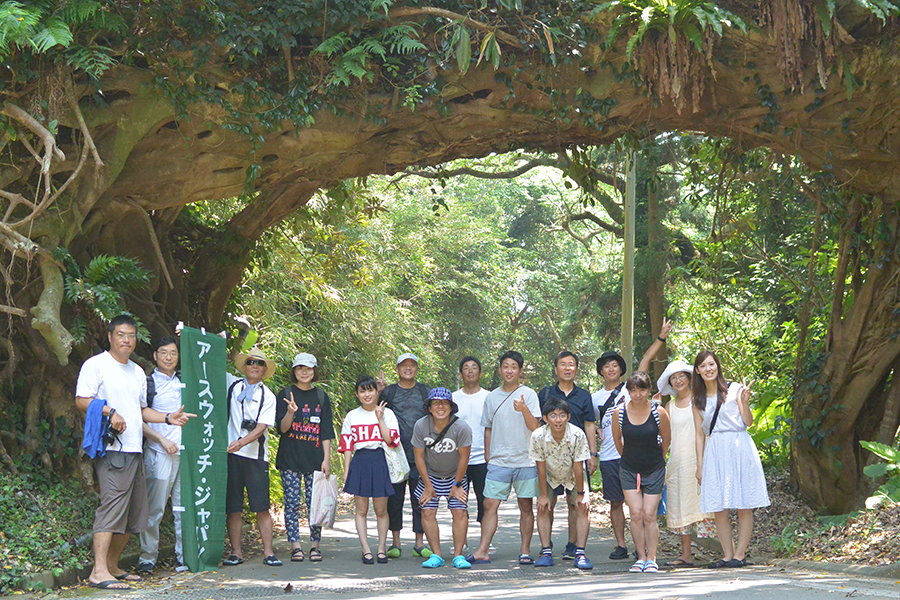 ---