On July 1, the Mitsubishi Juko Sagamihara DynaBoars-the rugby team supported by Mitsubishi Heavy Industries Engine & Turbocharger, Ltd. (MHIET)-served as co-organizer of the "DynaBoars Tag Rugby Tournament" in Fukushima. The event, jointly organized together with the Fukushima Rugby Football Association, was held to promote the sport of rugby and the health of local children.
This year's event, the ninth to date, took place in the city of Date in Fukushima Prefecture, where MHIET regularly engages with local citizens as part of its activities to support recovery from the Great East Japan Earthquake and tsunami disaster of 2011. Part of the event had members of the DynaBoars team interact with the local children. The tournament itself involved competition among 12 teams-approximately 100 children altogether-active within Fukushima Prefecture. Through tag rugby, ties of friendship were deepened.
Despite scorching temperatures, the level of play was amazingly high, making for some exciting games. The DynaBoars' players took pleasure in seeing the spreading popularity of tag rugby, and saw unlimited potential in the participating children.
Through tag rugby, the DynaBoars aim to instill in the younger generation-on whose shoulders the future rests-the importance of teamwork, the fortitude to get back on your feet if you fall, and both the disappointment of losing and the joy of winning.
Going forward, the MHI Group will continue to promote good communication with people living near its plants and other facilities as a way of deepening ties with its local communities and making local contributions.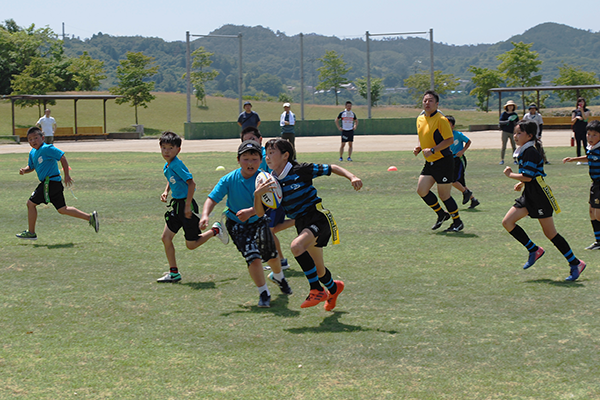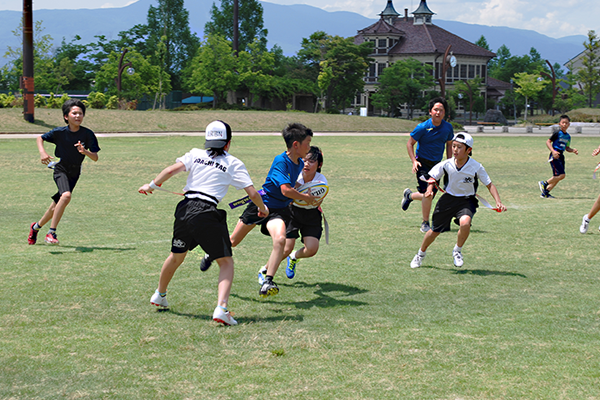 Exciting play on the rugby pitch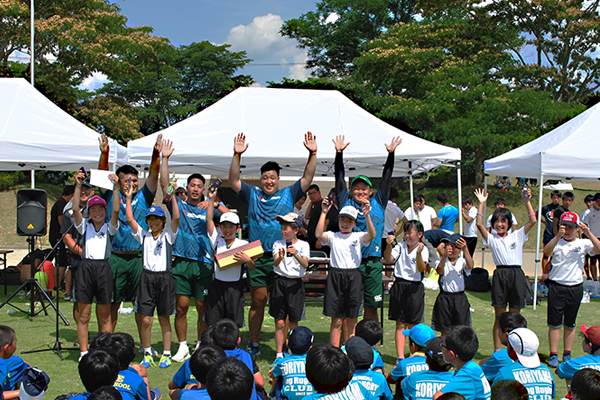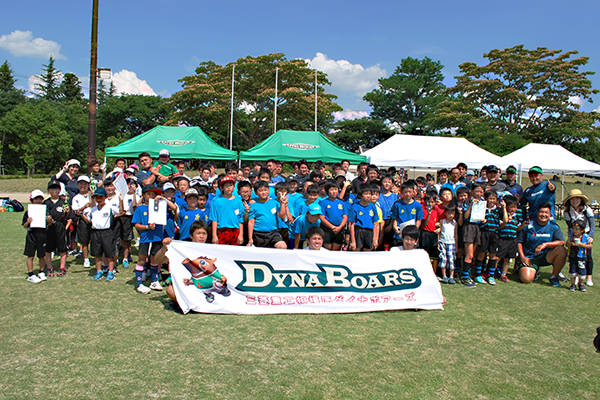 ---
About MHI Group
Mitsubishi Heavy Industries (MHI) Group is one of the world's leading industrial groups, spanning energy, smart infrastructure, industrial machinery, aerospace and defense. MHI Group combines cutting-edge technology with deep experience to deliver innovative, integrated solutions that help to realize a carbon neutral world, improve the quality of life and ensure a safer world. For more information, please visit www.mhi.com or follow our insights and stories on spectra.mhi.com.