MHI Conducts Science Classes in Sapporo, in Conjunction with Nakajima Park Beautification Activities
Every June, as part of activities to make social contributions to their local communities, employees of the 17 Mitsubishi Group companies having offices in Sapporo, Hokkaido, together with their family members, participate in planting flowers in flowerbeds in the city's Nakajima Park, as a donation to Sapporo. On the same day, science classes are held for elementary school students, taught in turns by employees of the participating companies.
This year, the science classes were conducted on June 24 by employees of MHI's Hokkaido Office in collaboration with teachers affiliated with the NPO Kodomo Uchu Mirai Association (KU-MA). The event took place at the Sapporo Park Hotel, which is situated next to Nakajima Park, attended by approximately 80 family members. The theme was "Does air have strength?" First, the participants were shown a video demonstrating the differences between the environments of the Earth and outer space. Next, they performed experiments concerning atmospheric pressure using simple devices. Through these experiments, which enabled them to get a real sense of the presence of air - something taken for granted in our everyday lives-it is hoped that the children will develop interest in science.
Going forward, the MHI Group will continue to convey the fun of science (and science classes!) to children through monozukuri-the traditional Japanese concept of craftsmanship-as our way of developing the next generation and contributing to our local communities.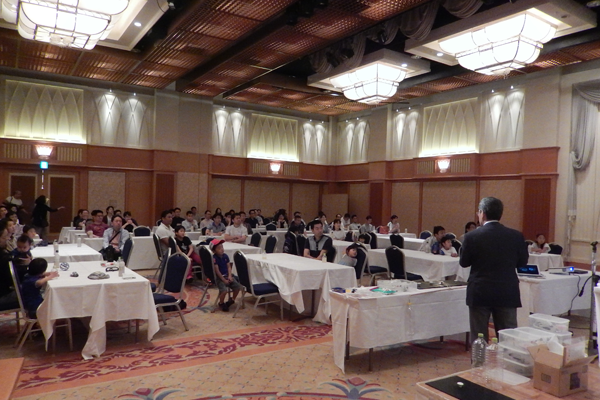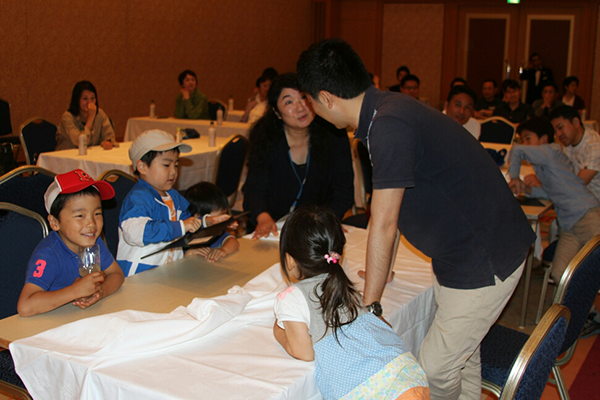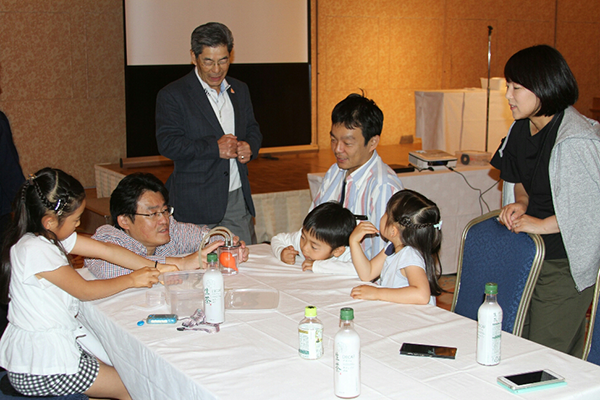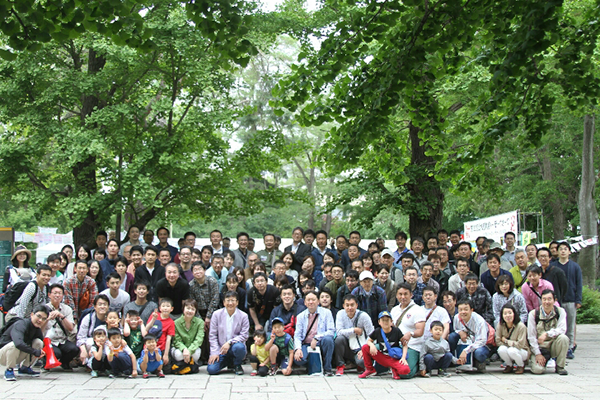 ---