MHI Group Employees and Family Members Participated in Annual Event to Exterminate Non-indigenous Fish Species from Lake Biwa
Mitsubishi Heavy Industries Machine Tool Co., Ltd., an MHI Group company located in the city of Ritto in Shiga Prefecture, regularly engages in activities to protect the environment and ecological system of nearby Lake Biwa, Japan's largest freshwater lake.
On May 27, employees and their family members-approximately 60 people in all-participated in an annual event aimed at exterminating non-indigenous species of fish from Lake Biwa. The activity, conducted at lakeside in the city of Kusatsu, is organized by Biwako-wo-Modosukai, a citizens group formed from the desire to win widespread awareness and understanding of Lake Biwa's current situation and the problems arising from its invasion by foreign fish species.
Today the population of non-indigenous fish in Lake Biwa is estimated at 1,240 tons, of which bluegills account for approximately 80 percent. For some time measures have been taken at Lake Biwa to exterminate black bass, a species that preys heavily on other fish. But now aggressive actions are needed to catch and exterminate bluegills also, owing to their extremely significant impact in terms of eating the eggs and larva of indigenous fish as well as competition for food.
The event of May 27 saw a large number of amateur anglers participate, their skills making a major contribution to the capture and extermination of both bluegills and black bass.
The MHI Group is committed to continue maintaining close ties of communication with its local communities and striving to protect its local environments.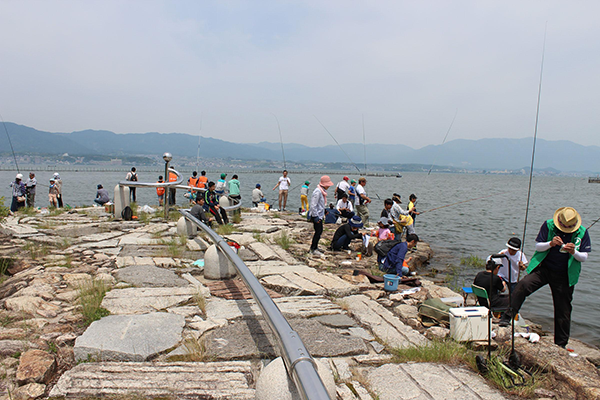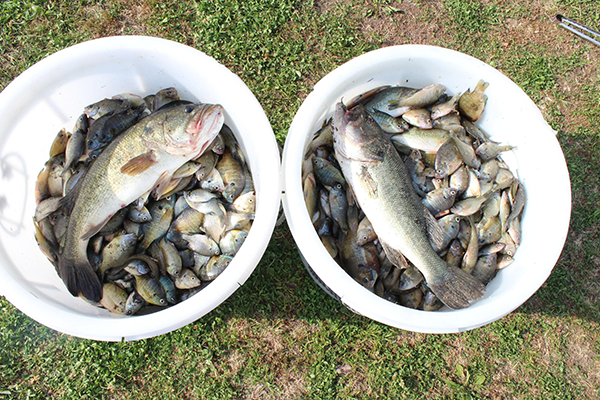 ---