Employees and Family Members Performed Voluntary Cleanup at Nishinohama Coast on Atsumi Peninsula, Aichi
All around Japan, Mitsubishi Heavy Industries, Ltd. (MHI) Group members regularly perform cleanup activities in their local areas in line with the Company's CSR (corporate social responsibility) Action Guidelines for "caring for the planet" and "creating a more harmonious society."
On May 12, employees of the Composite Wing Box Section of the Nagoya Aerospace Systems Works and their family members-66 people in all—performed voluntary cleanup activities at Nishinohama coast on the Atsumi Peninsula in Aichi Prefecture in cooperation with Kamenoko-tai (Baby Turtle Squad), a local group of volunteers active in environmental conservation. The Atsumi Peninsula is a habitat of many creatures, including migratory birds and hawks, but because of its location—facing Ise Bay, Mikawa Bay and the Pacific Ocean—residential waste, driftwood and other floating debris from the Kiso, Shonai and Yahagi rivers end up on its shores.
Under clear skies, the participants picked up trash, driftwood and other debris and separated them into different trash bags. Altogether they recovered 430 kilograms of waste. Afterwards, the participants experimented with making natural salt from the seawater from Mikawa Bay. a valuable undertaking that heightened their environmental awareness and also deepened the exchanges between the participants. Many volunteers, made newly aware of environmental and local issues, expressed their strong desire to participate again in the future.
The MHI Group is committed to continue maintaining close ties of communication with its local communities and striving to protect its local environments.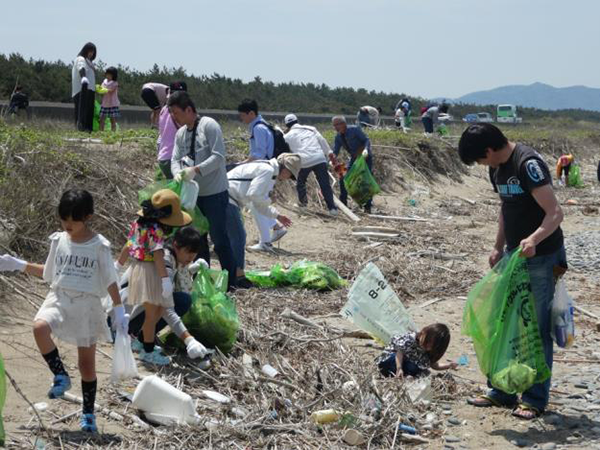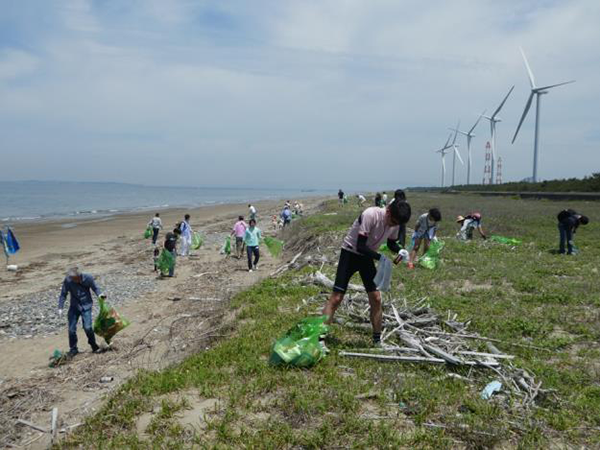 ---
About MHI Group
Mitsubishi Heavy Industries (MHI) Group is one of the world's leading industrial groups, spanning energy, smart infrastructure, industrial machinery, aerospace and defense. MHI Group combines cutting-edge technology with deep experience to deliver innovative, integrated solutions that help to realize a carbon neutral world, improve the quality of life and ensure a safer world. For more information, please visit www.mhi.com or follow our insights and stories on spectra.mhi.com.