On May 20, as part of its activities to make positive contributions to its local community, Mitsubishi Heavy Industries Engine & Turbocharger, Ltd. (MHIET), an MHI Group company, held "DynaBoars Festa 2018." This festival, which takes place once a year, is conducted with the participation of the Mitsubishi Juko Sagamihara DynaBoars rugby team.
This year's event drew a crowd of some 3,200 visitors to the team's home ground in Sagamihara City, in Kanagawa. The team members gave demonstrations of scrumming, kicking and other moves that make rugby such a powerful and exciting sport. Visitors also could enjoy themselves at specially set-up stalls offering food and drinks, or playing fun games where they could win great prizes. The festival closed with a spectacular fireworks display to light up the evening sky of early summer.
During their off-season, the DynaBoars visit primary schools in Sagamihara to teach students about rugby. Older students take part in tag rugby, while younger pupils play games using a rugby ball. In these ways, the children learn the enjoyment of physical activity, and the team makes an important contribution to developing the next generation through sports.
Going forward, the MHI Group will continue to promote good communication with people living near its plants and other facilities as a way of deepening ties with its local communities and making local contributions.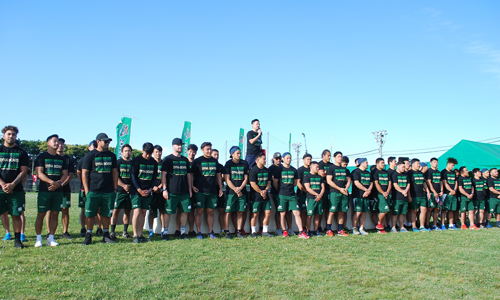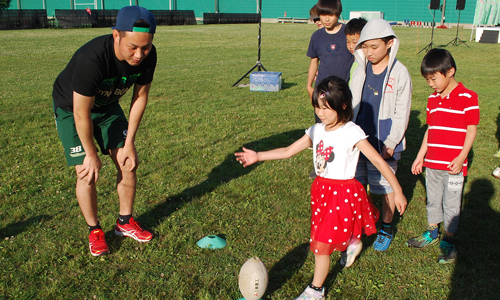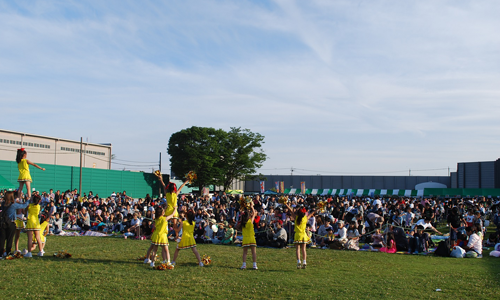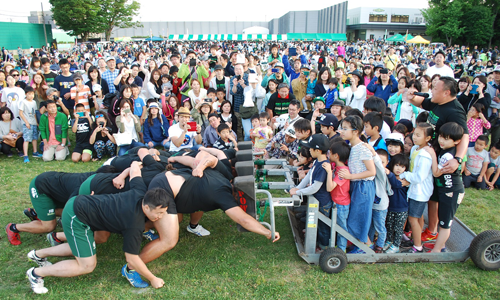 ---
About MHI Group
Mitsubishi Heavy Industries (MHI) Group is one of the world's leading industrial groups, spanning energy, smart infrastructure, industrial machinery, aerospace and defense. MHI Group combines cutting-edge technology with deep experience to deliver innovative, integrated solutions that help to realize a carbon neutral world, improve the quality of life and ensure a safer world. For more information, please visit www.mhi.com or follow our insights and stories on spectra.mhi.com.