MHPS Dalian Electricity Equipment Co., Ltd. (MHPS-DLC), a Group company of Mitsubishi Heavy Industries, Ltd. (MHI), makes a variety of social contributions to its local community on a regular basis in keeping with its commitment to MHI's CSR Action Guidelines: "Care for the planet," "Create a more harmonious society," and "Inspire the future."
On April 13, a total of approximately 500 people took part in a tree-planting activity in the Daling area of Dalian, China, a city that is home to many Japanese and other manufacturing businesses. The event was organized by the Dalian Environmental Protection Volunteers Association, a local NGO. Near 5,000 cherry tree saplings were planted with three main objectives: to stabilize the ground at the site, to secure a source of water, and to protect the local ecosystem. From MHPS-DLC, ten employees participated, planting some 200 trees. The company has been cooperating in this event every year since 2010.
Through activities of this kind, the MHI Group will continue to promote close communication with its local communities and strive to protect the local environments.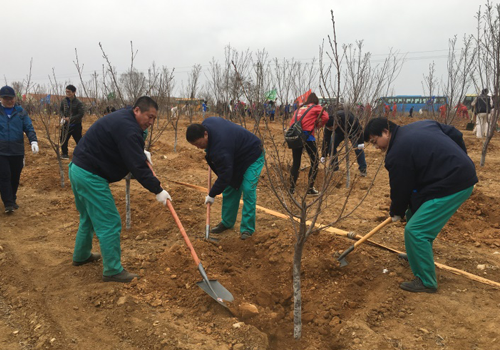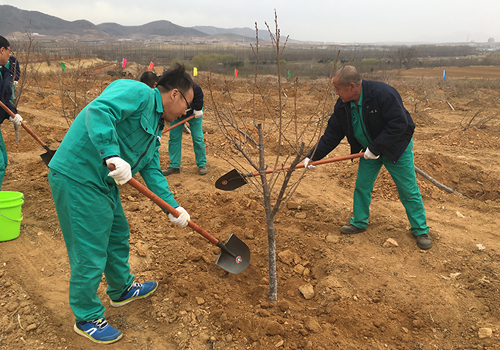 Planting cherry tree saplings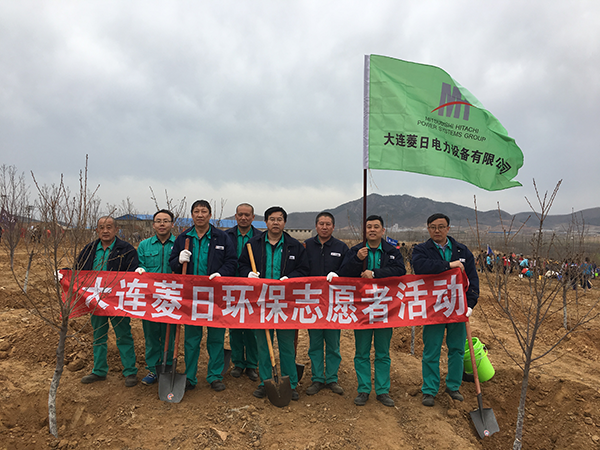 The MHPS-DLC employee volunteers
---