Employees and their Families Participate in 6th Mt. Fudekage Walk-and-Clean Event in Mihara, Hiroshima
On Saturday, April 14, a total of 17 MHI Group employees and their family members took part in a walk-and-clean event at Mt. Fudekage in Hiroshima Prefecture. The event, the sixth to date, was organized by the city of Mihara.
Participation in this activity has two aims. One is to enable employees of the Mihara Machinery Works and their family members to become familiar with Mt. Fudekage, an attractive tourist spot, through a leisurely walk. The second is to gain an understanding of the problem of illegal dumping of trash along the route up the mountain and cooperate with local citizens in picking up this trash.
Normally, this annual event is held just before cherry blossom season, when many people visit Mt. Fudekage. This year it was postponed until April, after the blossoms, because of construction work on the route. But all the participants enjoyed the beauty of the new leaves on the trees as they went about their cleaning task. When they were finished, at the top they were rewarded with stunning views of the Seto Inland Sea from the viewing platform.
Through activities of this kind, the MHI Group is committed to continue contributing to its local communities and striving to protect its local environments.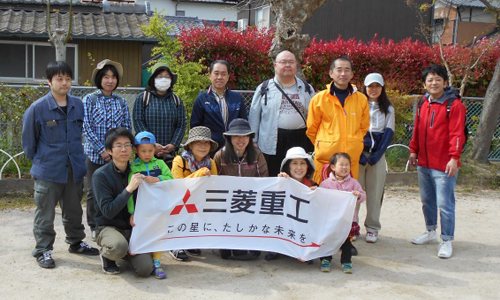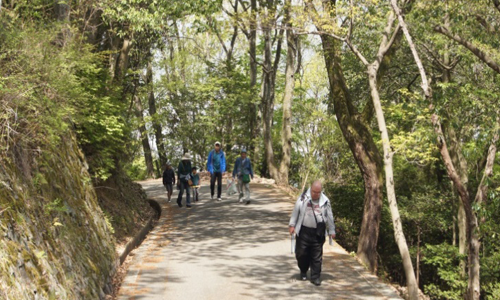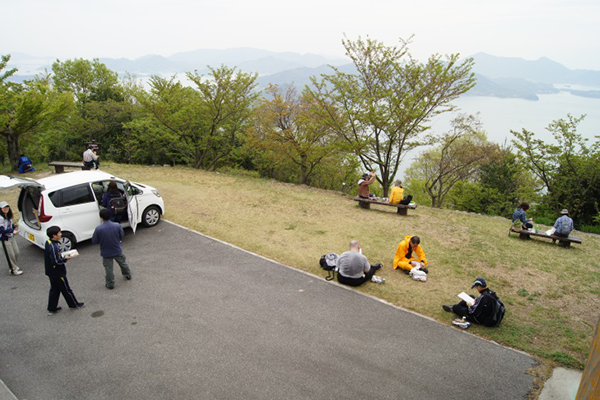 After the event, enjoying lunch overlooking the Seto Inland
---
About MHI Group
Mitsubishi Heavy Industries (MHI) Group is one of the world's leading industrial groups, spanning energy, smart infrastructure, industrial machinery, aerospace and defense. MHI Group combines cutting-edge technology with deep experience to deliver innovative, integrated solutions that help to realize a carbon neutral world, improve the quality of life and ensure a safer world. For more information, please visit www.mhi.com or follow our insights and stories on spectra.mhi.com.