On February 22 and 23 MHI invited fourth graders at Minami-kanon Elementary School in Hiroshima, 133 children in all, to visit the Hiroshima Machinery Works and learn about "monozukuri," the traditional Japanese concept of craftsmanship. During their visit, which is part of an annual program, the children learn what role manufacturing companies play in society as well as the relationship between manufactured products and science classes.
To begin, the children were given an explanation about the two main products made at the Hiroshima Machinery Works: compressors and turbines, with emphasis on what roles these products play and how they operate. By visiting the actual workplaces, the young visitors got a firsthand sense of the size of these products' parts and also had an opportunity to observe employees performing their jobs.
After visiting the factory, the students next attended a science class taught by a representative from the NPO Kodomo Uchu Mirai Association (KU-MA). They first constructed pinwheels and impeller wheels to learn how energy from wind and air is transferred to their blades, causing them to turn. Next, the children were instructed to fill a plastic bottle at least halfway with water, and then when air pressure was applied, the water came gushing out through a connected hose. Through this experiment, they confirmed the great power wielded by compressed air.
Through these activities and experiments, they young visitors gained an understanding of how the large machines they saw in the factory actually work. We also hope that by visiting the Hiroshima Machinery Works this way, they acquired a greater sense of familiarity with MHI as a whole.
Going forward, MHI will continue to convey the appeal of monozukuri and the fun of science to children as part of our way of making contributions to our local communities and supporting the development of the next generation.
For other science class activities conducted in FY2017, please refer to: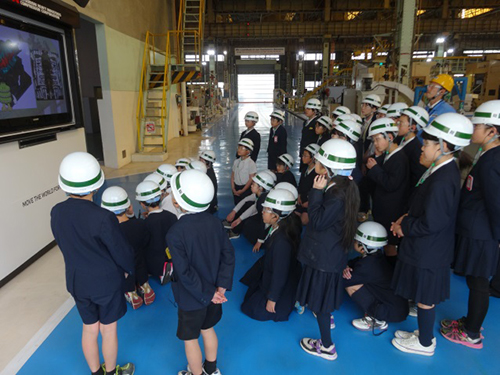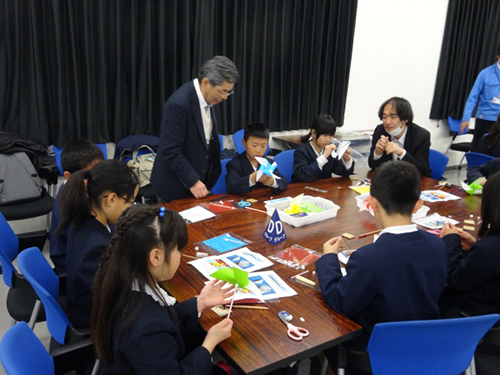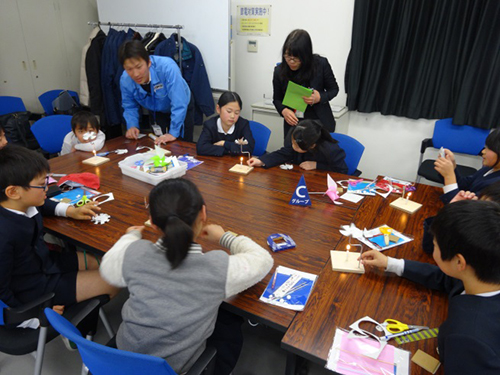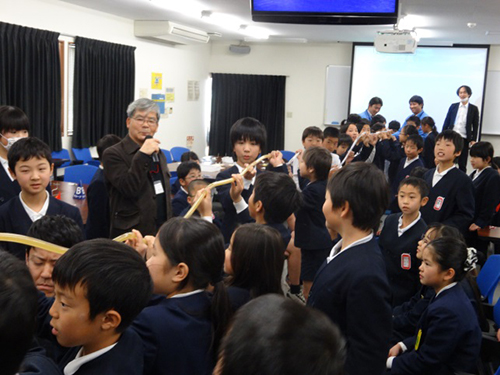 ---
About MHI Group
Mitsubishi Heavy Industries (MHI) Group is one of the world's leading industrial groups, spanning energy, smart infrastructure, industrial machinery, aerospace and defense. MHI Group combines cutting-edge technology with deep experience to deliver innovative, integrated solutions that help to realize a carbon neutral world, improve the quality of life and ensure a safer world. For more information, please visit www.mhi.com or follow our insights and stories on spectra.mhi.com.