On February 19, as part of the MHI Group's activities in educating students of the next generation, an employee from MHI's Corporate Communications Department participated in a career education class at Shimizudai Elementary School in Shinagawa-ku, Tokyo. The class was targeted at students in the school's fifth and sixth grades.
Shinagawa-ku's "Dream Job" is a program created to introduce students attending local schools to various careers by inviting speakers who work at actual companies. By giving children an opportunity to hear directly about real job careers, the program is designed to arouse their interest and instill a positive attitude toward working in the future. For the class on February 19, Shimizudai Elementary School had requested to have someone from MHI give a presentation concerning its aerospace business. In response, a member of the Corporate Communications Department spoke about the duties involved in publicizing MHI's rocket launches.

The MHI employee was one of six "Dream Teachers" who gave presentations that day, the others including a kindergarten teacher, health care facility manager, venture business operator, and makeup artist. Before an audience of approximately 30 fifth and sixth graders, they took turns talking about what their jobs entail and what personal satisfaction they get from what they do, and they also offered the students advice useful for choosing a career in the future.

After the six introductory talks, the children divided into small groups and went around to hear more from each Dream Teacher, giving them a chance to learn in greater detail and ask questions. When the students gathered around the employee from MHI, he told them how launch vehicles are put together and how they are launched. He also explained how each launch involves many employees doing different jobs—from people in sales, to engineers, to workers who perform manufacturing. The children listened very attentively, and we hope they came away with a sense of how interesting it is for many people to strive together toward realizing the success of a project.

The MHI Group is committed to inspiring the future under its CSR Action Guidelines. Going forward, it will continue to undertake activities to support the next generation, such as science classes and internships, for a wide range of age groups, from elementary school children to graduate school students.
Related news: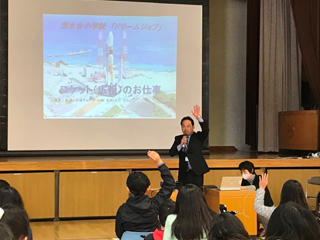 Explaining how rocket launches are publicized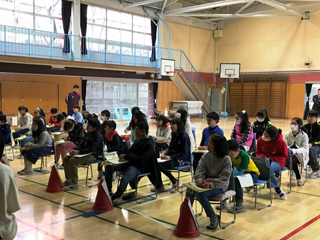 The students took notes and listened attentively.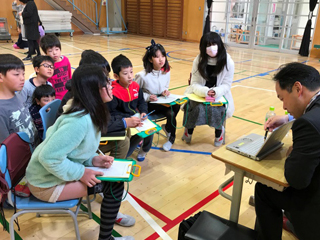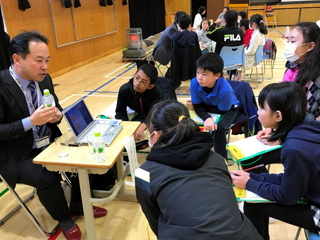 The students were enthralled hearing how rockets are structured and how they fly.
---
About MHI Group
Mitsubishi Heavy Industries (MHI) Group is one of the world's leading industrial groups, spanning energy, smart infrastructure, industrial machinery, aerospace and defense. MHI Group combines cutting-edge technology with deep experience to deliver innovative, integrated solutions that help to realize a carbon neutral world, improve the quality of life and ensure a safer world. For more information, please visit www.mhi.com or follow our insights and stories on spectra.mhi.com.