MHI Group Employees Serve as Volunteers at Shiki Theatre Company's "Theater of the Heart" Performances in Sagamihara
Since fiscal 2013, in line with its CSR Action Guidelines and its commitments to "create a more harmonious society" and "inspire the future," the MHI Group has supported the Shiki Theatre Company's "Kokoro no Gekijo" (Theater of the Heart) musical productions aimed at cultivating a richness of spirit among children of the next generation from its local communities. Group employees, as well as their family members, regularly assist as volunteers at the troupe's performances near their workplaces.
On May 15 and 16, "Gamba's Great Adventure" was performed at the Sagamihara Civic Hall, and four performances were enjoyed by a total of 3,917 junior high school first graders from 25 schools in Sagamihara City. Three Group employees assisted as volunteers, helping to usher the young guests to their seats and providing guidance. Going forward, we will continue to support these activities by dispatching volunteers to performances to be held in various places from Hokkaido to Kyushu, starting from this performance.

The MHI Group is strongly committed to continue actively supporting children of the next generation.
Related "Kokoro no Gekijo" (Theater of the Heart) news: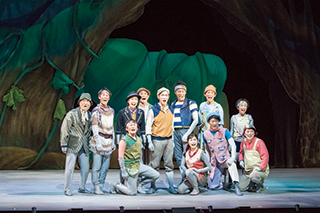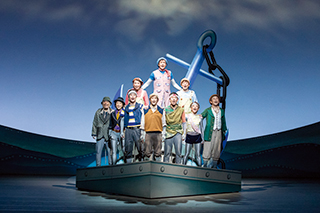 "Gamba's Great Adventure" performance
---