Forum Held in Yangon, Myanmar, to Share Knowhowin Municipal Solid Waste Management, Based on Tokyo's Example
On September 10 (Thu), Mitsubishi Heavy Industries, Ltd. (MHI) and Mitsubishi Heavy Industries Environmental & Chemical Engineering Co., Ltd. (MHIEC), a Group company, co-hosted a forum on municipal solid waste management in Yangon, Myanmar, a country undergoing robust economic development. Organized by the MHI Group together with the Myanmar Engineering Society, the forum – titled the "Fourfold Forum on Municipal Solid Waste Management in Yangon" – aimed to address the topic of solid waste management in Yangon's vast urban context, an issue expected to have serious social implications in the years ahead.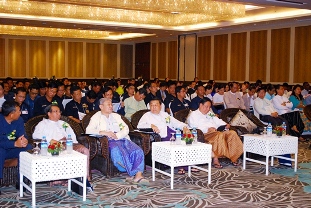 The keynote speaker was Dr. Ichiro Sakata, Director of the Policy Alternatives Research Institute of The University of Tokyo. A speech was also presented by a representative of the authority in charge of cleaning activities in metropolitan Tokyo, with support from the Japan International Cooperation Center (JICE).


The forum was held in liaison with the Yangon City Development Committee, an autonomous body that oversees development issues in Yangon. More than 150 individuals attended the forum, including members of Yangon's Pollution Control and Cleansing Department as well as representatives of local universities and business corporations. Representatives of the Embassy of Japan in Myanmar, the Japan International Cooperation Agency (JICA) and the Japan External Trade Organization (JETRO) also participated.


The September forum marked the first of four such events to be held through June 2016. The series is designed to convey Tokyo's approach to waste management, including related technologies, the legal framework and the metropolis's past experience with waste issues, to individuals involved in cleaning operations in Myanmar. The second forum is scheduled for December 10, again in Yangon.


Through programs like this series of forums, going forward the MHI Group intends to continue undertaking various activities that will make positive social contributions, aiming to share future value with stakeholders of every kind worldwide.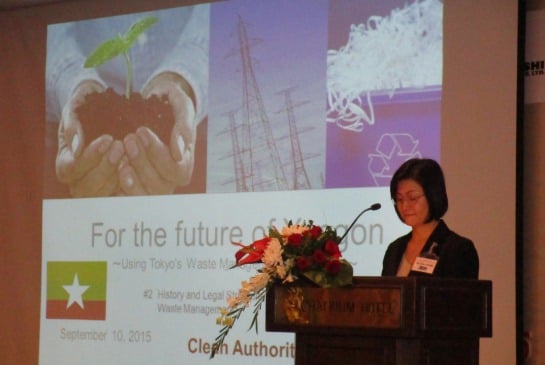 Keiko Aoyama spoke on behalf of the Clean Authority of Tokyo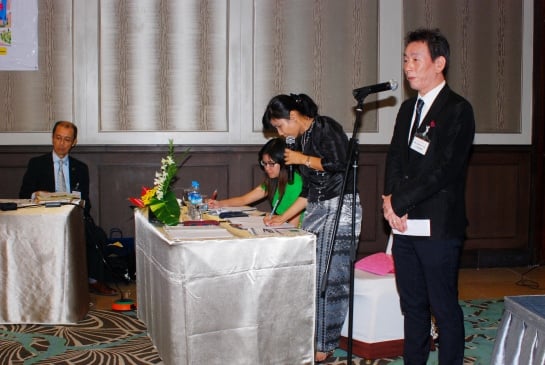 Shinichiro Uryu, Manager of Corporate Social Responsibility Group, made a closing address
---