MHPS-IND, A Group Company of Mitsubishi Hitachi Power Systems, Performs CSR Activities at a mentally/physically challenged Support Center in India
On Saturday, September 5, representatives of Mitsubishi Hitachi Power Systems India Private Limited (MHPS-IND), a Group company of Mitsubishi Heavy Industries, Ltd. (MHI) and Mitsubishi Hitachi Power Systems, Ltd. (MHPS), visited Navachethana Trust, a facility to support the needs of mentally/physically challenged located in Bengaluru (Bangalore), in India's Karnataka state.
Enabling the disabled to achieve self-reliance is a vital social challenge in India, and Navachethana Trust is playing a significant role by currently accommodating around 80 students, especially those from impoverished backgrounds, providing them with self-help support and education. Since last year MHPS-IND has been supporting the organization in line with the MHI Group CSR (corporate social responsibility) Action Guidelines calling for "close ties with society" and building "a bridge to the next generation."


September 5 coincided with India's "Teachers Day," a day for expressing appreciation for the diligent work regularly performed by the country's educators, and the visit by MHPS-IND was undertaken to convey gratitude to Navachethana Trust's teaching staff. Approximately 30 members took part from MHPS-IND, including Chairman & Managing Director Masayuki Kubo and Senior Vice President D. Sundar. A ceremony was held at which MHPS-IND contributed funds to support the with respect to food, clothing, student's fee etc., and the members from MHPS-IND actively interacted with the students and teachers, staff. The students gave the visitors a hearty welcome expressed through dancing and singing, making the occasion memorable one for MHPS-IND.


This was the second time staff from MHPS-IND visited Navachethana Trust, and the company plans to continue its CSR activities in the years ahead.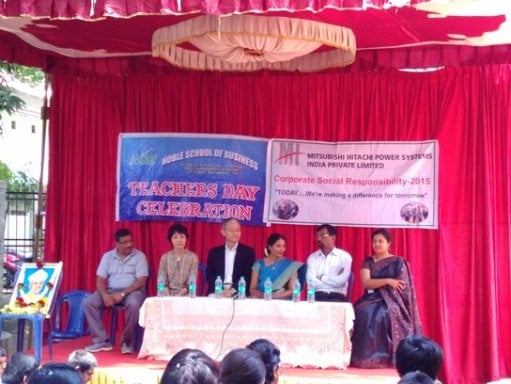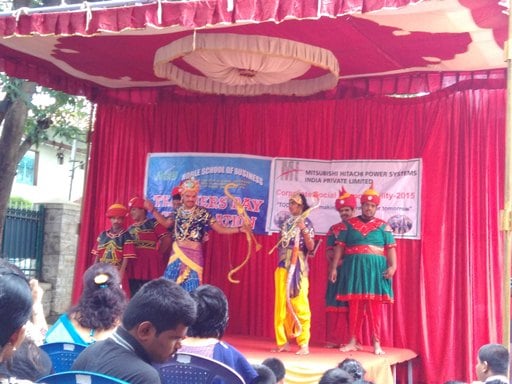 ---