MHI Invests in Syzygy Plasmonics to Advance Hydrogen Production and CO2 Utilization
-- Syzygy's Proprietary Technology Uses Light instead of Combustion to Power Industrial Processes, Accelerating Decarbonization in the Chemical Industry --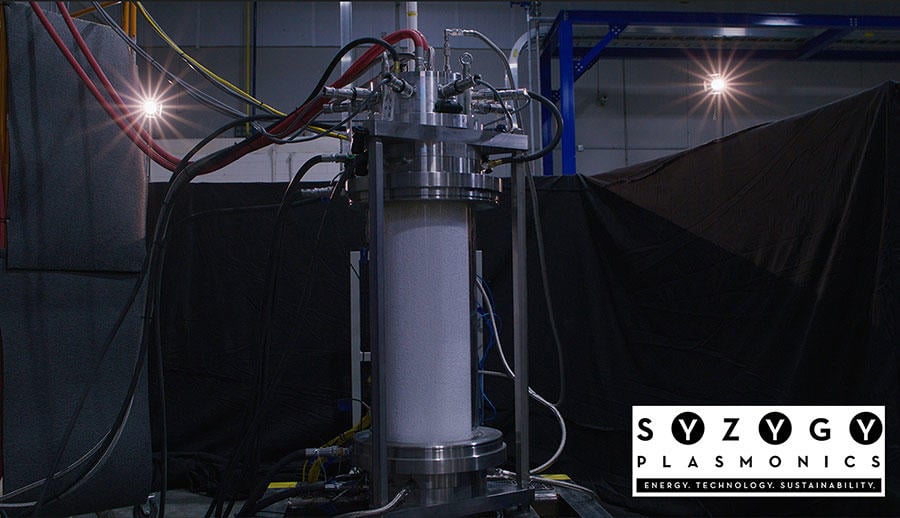 Tokyo, Japan, October 10, 2023 - Mitsubishi Heavy Industries, Ltd. (MHI) announced today that it has invested in Syzygy Plasmonics, Inc. (Syzygy), a startup company headquartered in Houston, Texas, that is developing photocatalytic technology for hydrogen production and CO2 utilization solutions. The investment has been executed through Mitsubishi Heavy Industries America, Inc. (MHIA).
Founded in 2018 to commercialize a radical new technology developed at Houston's Rice University, Syzygy builds reactors that use light instead of combustion to electrify chemical manufacturing and power a cleaner, safer world. When powered with renewable electricity, this tunable technology is designed to reduce both cost and emissions associated with many different chemical reactions.
Syzygy's solutions enable manufacturers to produce zero-emissions hydrogen from ammonia and low-emissions hydrogen from a combustion-free form of steam methane reforming. They also provide efficient means for converting methane and captured CO2 into sustainable fuels and methanol.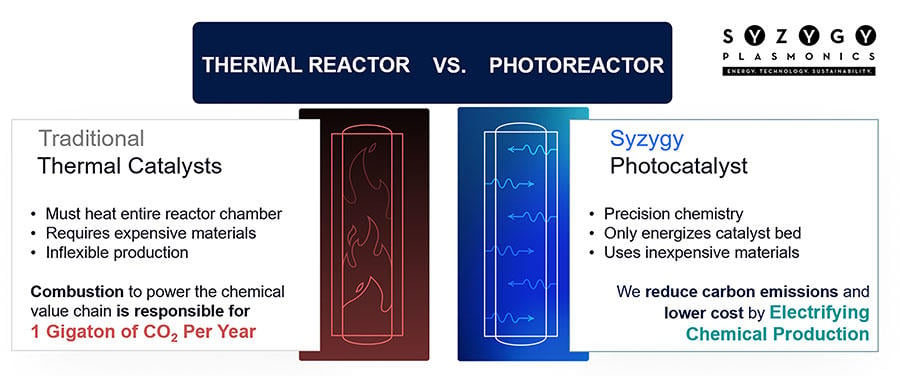 By collaborating with and investing in partners with innovative technologies, MHI Group is working to build a hydrogen ecosystem and a CO2 ecosystem that can contribute to the realization of a decarbonized society. Through this investment, Mitsubishi Heavy Industries will support Syzygy's efforts to develop innovative alternative technologies that will lead to the diversification of both ecosystems.
About Syzygy Plasmonics
Syzygy Plasmonics is a deep-decarbonization company. It builds reactors that use light instead of combustion to electrify chemical manufacturing and power a cleaner, safer world. Utilizing technology licensed from Rice University and novel engineering, Syzygy is commercializing a universal photocatalytic reactor platform. For more information visit plasmonics.tech.
---
About MHI Group
Mitsubishi Heavy Industries (MHI) Group is one of the world's leading industrial groups, spanning energy, smart infrastructure, industrial machinery, aerospace and defense. MHI Group combines cutting-edge technology with deep experience to deliver innovative, integrated solutions that help to realize a carbon neutral world, improve the quality of life and ensure a safer world. For more information, please visit www.mhi.com or follow our insights and stories on spectra.mhi.com.