・ MHI finances hydrogen that can be produced by low-temperature water vapor, formed from available industrial heat as a decarbonization solution for industrial plants.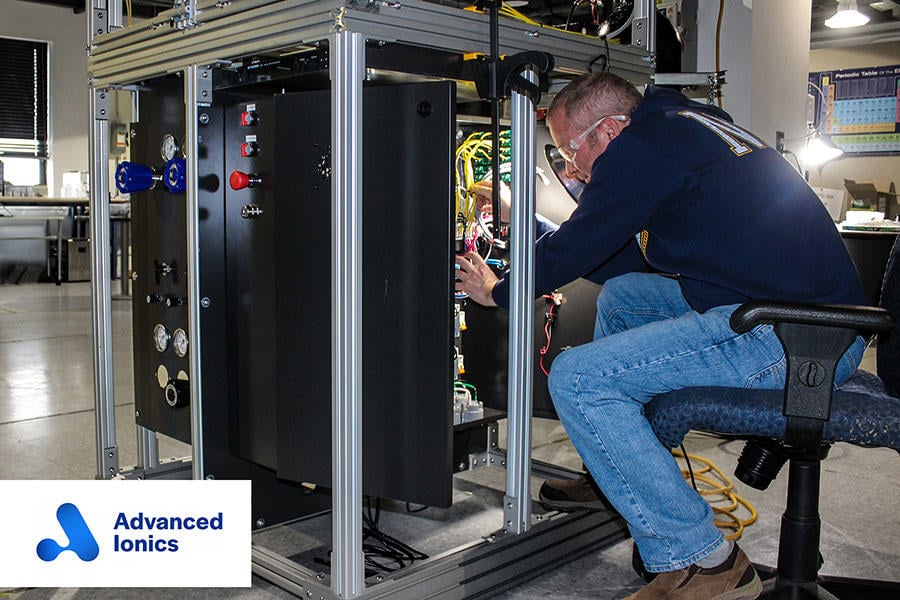 Tokyo, August 17, 2023 - Mitsubishi Heavy Industries, Ltd. (MHI) announced today that it has invested in Advanced Ionics, Inc., a high efficiency, low-temperature water vapor electrolysis technology startup company headquartered in Milwaukee, Wisconsin. The investment has been executed through Mitsubishi Heavy Industries America, Inc. (MHIA), which joins a consortium of investors, including bp. Ventures (bp), Clean Energy Ventures (CEV) and others.
Advanced Ionics is developing a water vapor electrolyzer that utilizes low-temperature water vapor (from 100°C) to produce hydrogen with more than 30% less power consumption than typical water electrolyzers. Since the low-temperature water vapor used can be produced using available industrial heat, it is expected to be used as a highly efficient, locally produced, and locally consumed decarbonization solution in steel, ammonia production, oil refineries, and other plants that have available industrial heat and use hydrogen. It also has the potential for future application in highly efficient hydrogen production using heat and power from nuclear, geothermal and solar thermal power plants.
Mitsubishi Heavy Industries Group is committed to building a business that contributes to realizing a decarbonized society while investing in and collaborating with various partners with innovative technologies. This investment will help Advanced Ionics to accelerate the demonstration for commercialization and accelerate' the development of future innovative alternative technologies that will lead to the diversification of the hydrogen value chain. Going forward, MHI will continue to enhance and diversify its solutions portfolio, providing its customers with alternative decarbonization technologies to reach their net zero goals.
About bp Ventures
bp Ventures is a venture capital subsidiary of bp p.l.c., a British oil and gas company, and Clean Energy Ventures is a venture capital firm in Boston, U.S., that invests in venture companies working to realize a decarbonized society.
About Advanced Ionics
Advanced Ionics is developing a new type of electrolyzer that utilizes low-temperature steam (100°C~), which does not belong to the existing class of current water electrolyzers (alkaline, etc.). And It is a start-up that has garnered attention and related awards due to the uniqueness of its technology.
For more information, please visit https://advanced-ionics.com/
---
Tags: hydrogen,carbon neutral,energy transition
About MHI Group
Mitsubishi Heavy Industries (MHI) Group is one of the world's leading industrial groups, spanning energy, smart infrastructure, industrial machinery, aerospace and defense. MHI Group combines cutting-edge technology with deep experience to deliver innovative, integrated solutions that help to realize a carbon neutral world, improve the quality of life and ensure a safer world. For more information, please visit www.mhi.com or follow our insights and stories on spectra.mhi.com.