Mitsubishi Power Receives Order for Two Gas Turbines for 1,600MW Class GTCC Power Plant in Uzbekistan
-- State-of-the-Art M701JAC Turbines to Boost Generation Efficiency and Help Reduce CO2 Emissions --
・ Contribution to Uzbekistan government's roadmap for carbon neutrality in the power sector by 2050, with commercial operation scheduled to start in 2026.
・ In addition to supplying the gas turbines, Mitsubishi Power will dispatch technical advisers to support installation and commissioning, and has signed a long-term service agreement (LTSA).
Tokyo, July 10, 2023 - Mitsubishi Power, a power solutions brand of Mitsubishi Heavy Industries, Ltd. (MHI), has received an order for two M701JAC gas turbines, the latest model in its mainstay air-cooled J-Series, for a 1,600-megawatt (MW) class natural gas-fired GTCC (gas turbine combined cycle) power plant, which will be one of the largest power facilities, being developed in the Syrdarya region of the Republic of Uzbekistan. The equipment supply agreement has been signed with Harbin Electric International Company Limited, the Chinese contractor for the project. Commercial operation is scheduled to start in 2026.
The GTCC power plant is located about 150 km south of Tashkent, the capital of Uzbekistan and will be built, owned, and operated by a project company, Enersok FE LLC (Enersok), owned by the French electric utility EDF (Électricité de France), Qatari power company Nebras Power QPSC, Japanese trading company Sojitz Corporation, and Japanese energy firm Kyuden International Corporation. The electricity produced by the plant will be sold to Uzbek state-owned power company JSC National Electricity Grid of Uzbekistan for a duration of 25 years.
The Uzbek government's roadmap for carbon neutrality in the power sector by 2050 calls for the enhancement of high-efficiency, low-carbon power generation infrastructure, with measures prioritizing the replacement or modernization of existing gas-fired power plants. This project replaces the existing aged gas-fired power plant with state-of-the-art, high-efficiency combined cycle power plant, which is consistent with the energy policy of the Uzbek government.
In addition to supplying two next-generation high-efficiency gas turbines as the core equipment for this project, Mitsubishi Power will dispatch technical advisers to support installation and commissioning, and provide support for reliable operation under a long-term service agreement (LTSA).
The J-series gas turbine, including the air-cooled JAC series adopted for this project, has surpassed two million operating hours, and is recognized for its high performance and reliability. Purchase contracts have been steadily increasing in Japan and overseas, with the cumulative number of orders reaching 109 units.
Chancel Regis, General Director of Enersok, said: "The Syrdarya II power plant will contribute to the steady and sustainable economic development of Uzbekistan by providing reliable, and low-cost energy. We look forward to working with Mitsubishi Power, which has a proven track record in this country and advanced technologies, for the successful completion of this project."
Mitsubishi Power has received orders for 12 large frame gas turbines, including the F and JAC-series, for seven projects in Uzbekistan, representing a market share for large frame gas turbines in the country of more than 80%. In addition, as a company that supports the country's diverse power and heating needs, Mitsubishi Power has supplied a wide range of equipment, including a series of orders for its H-25 series of small and medium-sized gas turbines for an urban distributed natural gas-fired cogeneration (combined heat and power) facility being developed in Tashkent. Mitsubishi Power also helps ensure high reliability through appropriate maintenance based on long-term maintenance contracts, contributing to a stable energy supply for Uzbekistan.
Going forward, Mitsubishi Power will make a concerted effort as a corporate group to further focus its resources into promoting adoption of high-efficiency, environmentally friendly GTCC power generation equipment, contributing to the stable supply of electric power indispensable to economic development worldwide, and helping to achieve a sustainable, decarbonized society.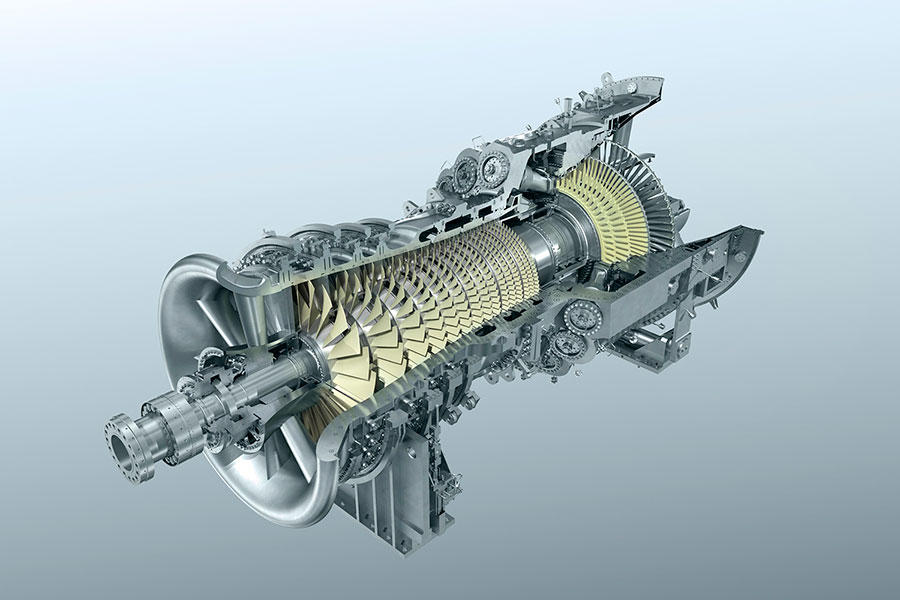 ---
Tags: Gas Turbines,GTCC,Uzbekistan
About MHI Group
Mitsubishi Heavy Industries (MHI) Group is one of the world's leading industrial groups, spanning energy, smart infrastructure, industrial machinery, aerospace and defense. MHI Group combines cutting-edge technology with deep experience to deliver innovative, integrated solutions that help to realize a carbon neutral world, improve the quality of life and ensure a safer world. For more information, please visit www.mhi.com or follow our insights and stories on spectra.mhi.com.