Mitsubishi Power Begins Commercial Operation of Fifth M701JAC Gas Turbine in Thailand GTCC Power Plant Project
-- The Plant is Owned by a Joint Venture Between Gulf Group and Mitsui & Co., Ltd., Having a Total Project Output of 5,300MW --
・ Fifth of eight M701JAC units at the Ultra-large-scale 5,300MW GTCC Power Plant Project across two plants in Rayong and Chonburi
・ Despite challenges presented by the COVID-19 pandemic, all parties collaborated effectively to ensure timely completion of the work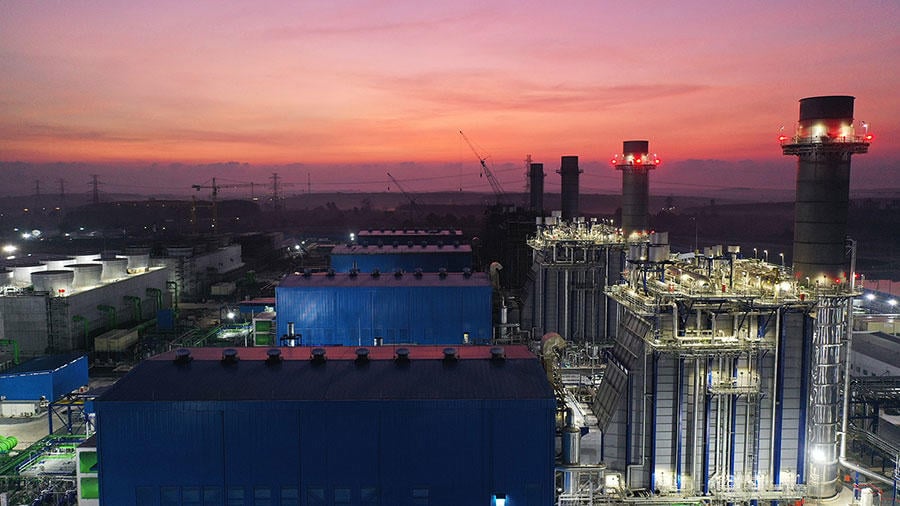 Tokyo, April 19, 2023 – Mitsubishi Power, a power solutions brand of Mitsubishi Heavy Industries, Ltd. (MHI), has commenced operation of the first M701JAC unit at a natural gas-fired power plant project in Rayong Province, Thailand, on 31 March 2023 – marking the completion of the fifth of eight M701JAC gas turbines to be delivered as part of a full turnkey 5,300MW contract secured by Mitsubishi Power in 2018.
Located approximately 130 km southeast of the capital city of Bangkok, the Rayong plant is owned and operated by Gulf PD Company Limited(Note), a joint venture project by Gulf Energy Development PCL, one of the largest independent power producers in Thailand, and Mitsui & Co., Ltd. Power generated at these plants will be sold to Thailand's state power company Electricity Generating Authority of Thailand (EGAT), contributing to more reliable and efficient energy production in Thailand.
This milestone is part of a turnkey contract signed in 2018 for the construction of two gas turbine combined cycle (GTCC) thermal power generation facilities in Chonburi and Rayong provinces, each with four M701JAC gas turbine units providing an output of 2,650 MW. Mitsubishi Power has delivered five of the gas turbines within the contract delivery period, and the two plants are expected to be in commercial operation by October 2024. All four units of the Chonburi power plant commenced commercial operation in October 2022 and have exceeded 25,000 actual operating hours (AOH), demonstrating the reliability of the state-of-the-art JAC gas turbines.
The overall project encompasses two GTCC power generation plants, each with four power trains comprising a gas turbine, steam turbine, heat recovery steam generator, and generator. Despite the disruptions caused by the COVID-19 pandemic during the peak construction period, the project has progressed in line with the initial schedule as a result of the close collaboration, ingenuity and efforts of everyone concerned.
The achievement was commemorated with a completion ceremony in the Rayong facility, and was graced by Mr. Ryo Takubo, Mr. Boonchai Thirati, Deputy CEO of Gulf Energy Development PCL, and Mr. Junta Sasaji, Managing Director of Mit-Power Capitals (Thailand) Limited, a Mitsui subsidiary company.
Gulf Energy Development PCL expressed their appreciation for Mitsubishi Power's construction and engineering capabilities: "We extend our sincere appreciation to Mitsubishi Power for their immense effort in commencing the operation of the first gas turbine unit of the Rayong power plant as scheduled, despite challenging circumstances coming off post-COVID-19. We recognize that executing this project is a complex undertaking, but we have full confidence in the team's abilities to rise above the obstacles and complete the entire fleet on time. We look forward to continued collaboration with Mitsubishi Power and other partners to ensure the success of this project."
Ryo Takubo, President and Managing Director of Mitsubishi Power (Thailand) Ltd., said: "The successful delivery of the first unit within the contract period is a testament to the collective expertise gained during the construction of the Chonburi power plant, and the unwavering commitment of Gulf Energy Development, Mitsubishi Power, and all involved parties to work together as a unified team. As we move forward with the remaining units, we will continue to work closely with our partners to contribute to the supply of stable power for the people of Thailand."
Moving forward, Mitsubishi Power will continue its full-fledged effort to complete the Rayong power plant, while also focusing on further promoting the widespread adoption of JAC Series gas turbines in order to ensure the stability of electric power essential for economic development around the world, and contribute towards reducing the environmental impact of power generation.
The power plant in Chonburi Province is operated by Gulf SRC Company Limited.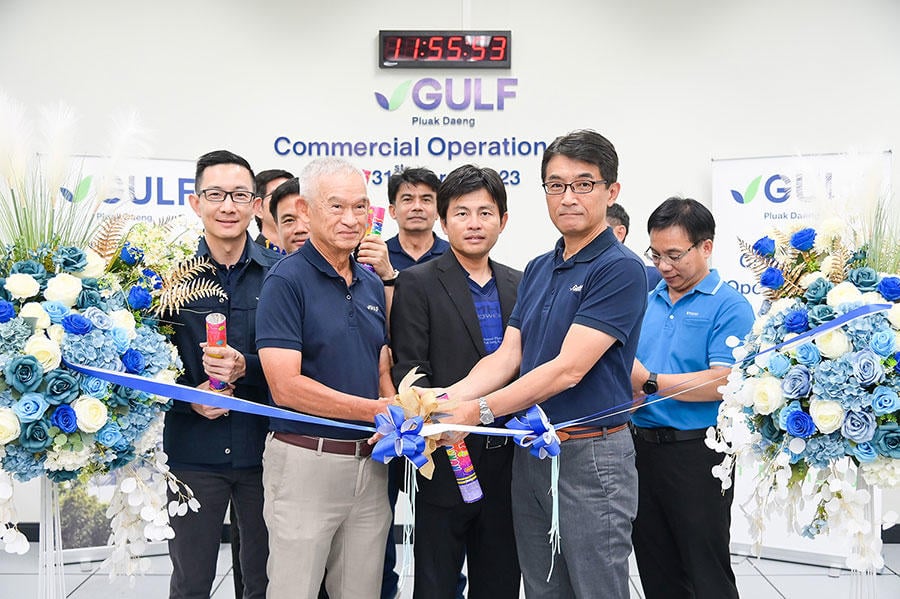 ---
Tags: Thailand,GTCC,MITSUI,Thermal power
About MHI Group
Mitsubishi Heavy Industries (MHI) Group is one of the world's leading industrial groups, spanning energy, smart infrastructure, industrial machinery, aerospace and defense. MHI Group combines cutting-edge technology with deep experience to deliver innovative, integrated solutions that help to realize a carbon neutral world, improve the quality of life and ensure a safer world. For more information, please visit www.mhi.com or follow our insights and stories on spectra.mhi.com.