MHI Thermal Systems Develops Electric-Driven Transport Refrigeration Units with Heat-Pump Heating System for Domestic EV Trucks
-- Units Can Operate on Vehicle's Power Supply Alone, with High-Efficiency Operation Reducing Carbon Emissions and Saving Energy --
・ Heat-pump system enables simultaneous heating and cooling operations; multi-system answers need for simultaneous transport of products requiring multiple temperatures
・ With their ability to combine with diverse power supplies, the new units are targeted at EV trucks under development by domestic automakers
Tokyo, March 30, 2023 – Mitsubishi Heavy Industries Thermal Systems, Ltd. (MHI Thermal Systems), a part of Mitsubishi Heavy Industries (MHI) Group, has developed a new electric-driven transport refrigeration unit exclusively for electric vehicles (EVs), the TEJ35AM, which is equipped with a heat-pump heating function. Sales of the new unit will be launched for use in production model EV trucks made by domestic automakers. In contrast to conventional systems in which the transport refrigeration unit is powered by the vehicle's engine or a dedicated refrigerator engine, the TEJ35AM features an electric drive system that enables operation driven by electric power from the EV alone.
The adoption of heat-pump heating, in which ambient heat is used for the heating operation, enables the TEJ35AM to perform heating and cooling operations simultaneously. With this dual capability, the heating mode prevents cargo freezing when the outside temperature is low, and the cooling mode prevents food and other cargo from deteriorating in quality when the outside temperature is high. The unit also features a multi-system that enables multiple temperature settings appropriate to the specific cargo volume or type. This enables the TEJ35AM to accommodate diverse transport modes, including simultaneous transport of products requiring multiple temperatures, to meet the needs of convenience stores and the like. Furthermore, because the refrigeration unit can be operated under all vehicle operating conditions – when running, stopped or charging – the temperature inside the cargo room can be kept stable at all times, ensuring safe transport of food items.
The TEJ35AM saves energy through the adoption of a high-efficiency heat-pump system which not only cuts energy consumption but also reduces carbon emissions, and in this way it responds to the needs of automakers undertaking development of EV trucks as a contribution to the quest for a carbon neutral society. Going forward, availing of the ability to combine the unit with various power supplies, the TEJ35AM will be promoted for installation in EV trucks, whose proliferation is one target of the Government's "Green Growth Strategy."
In the years ahead, MHI Thermal Systems will continue focusing on the development of technologies and products that will contribute to reducing CO2 emissions and saving energy – not only in the transport refrigeration units business, but also its businesses in thermal engineering targeting enhanced energy efficiency in plants of all kinds, large-scale refrigerators for expansive spatial cooling, air-conditioners to create comfortable spaces of all kinds, and automotive air-conditioners. In these and other ways, the Company will dedicate its resources to the realization of optimal thermal solutions to meet the diverse needs of its customers.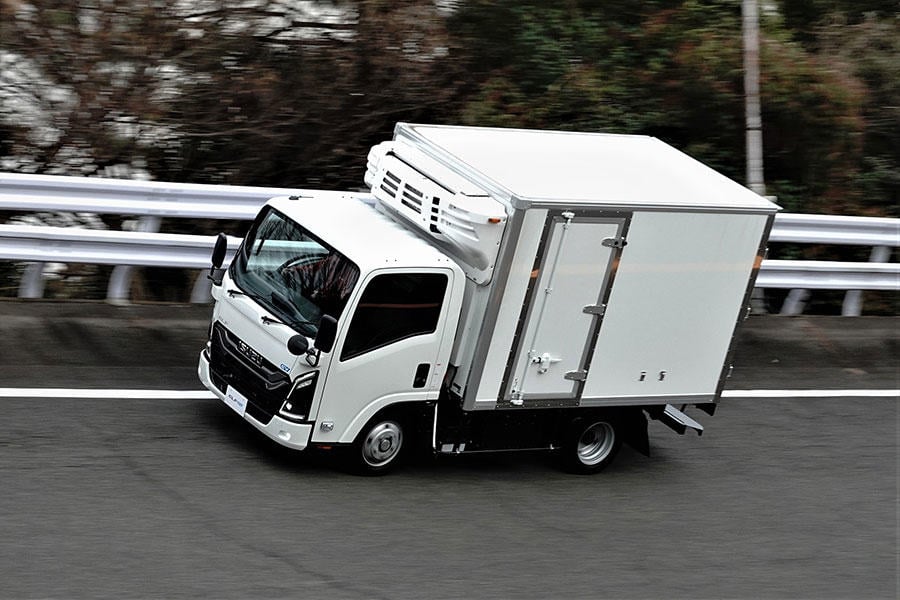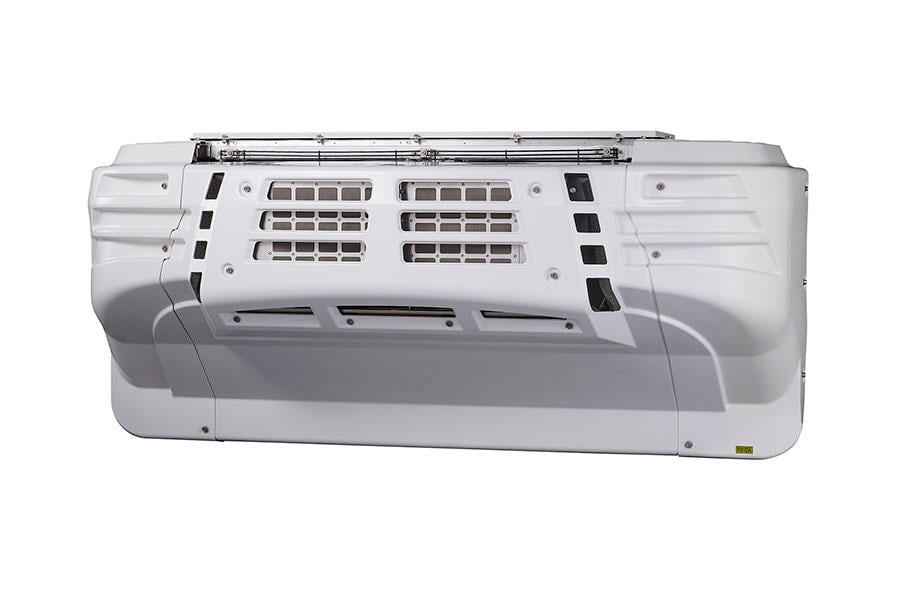 TEJ35AM Electric-Driven Transport Refrigeration Unit with Heat-Pump Heating Function
---
Tags: air conditioner,transport refrigeration units
About MHI Group
Mitsubishi Heavy Industries (MHI) Group is one of the world's leading industrial groups, spanning energy, smart infrastructure, industrial machinery, aerospace and defense. MHI Group combines cutting-edge technology with deep experience to deliver innovative, integrated solutions that help to realize a carbon neutral world, improve the quality of life and ensure a safer world. For more information, please visit www.mhi.com or follow our insights and stories on spectra.mhi.com.