Japan Airlines Co., Ltd.
Mitsubishi Aircraft Corporation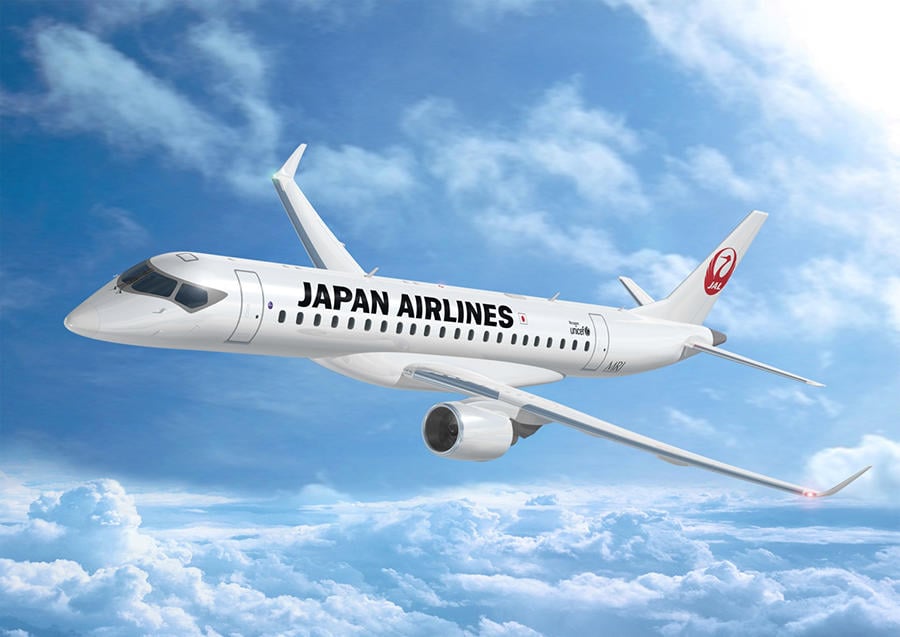 TOKYO, August 28, 2014 –
Japan Airlines Co., Ltd. (JAL) and Mitsubishi Aircraft Corporation signed a Letter of Intent (LOI) to order thirty-two Mitsubishi Regional Jet (MRJ) aircraft, as the next-generation regional jet for the JAL Group. JAL plans to deploy the MRJ on domestic routes from 2021, operated by J-AIR, the group's 100% owned regional airline subsidiary.
Mitsubishi Aircraft has made steady progress on the development of the MRJ, Japan's first passenger jet, which is scheduled first delivery in 2017. As a network carrier that also operates regional jets, the JAL aims to contribute to the birth of this passenger jet that Japan boasts to the world, by not just operating the MRJ, but also providing comprehensive support.
Equipped with newly-developed Geared Turbofan engine, the MRJ will achieve significantly lower operating costs than current regional jets. JAL will operate the MRJ as the core aircraft on its regional routes, and remains committed to improving products and service quality from the passengers' point of view and developing more convenient networks. The MRJ will support JAL explore a new era of air travel.
About MRJ
Mitsubishi Regional Jet is a family of 70~90-seat next-generation aircraft featuring the Pratt & Whitney's revolutionary PurePower® engine and stateof-the-art aerodynamics to drastically reduce fuel consumption, noise, and emissions, while offering top-class operational benefits, an outstanding cabin designed for heightened passenger flying comfort, and large overhead bins.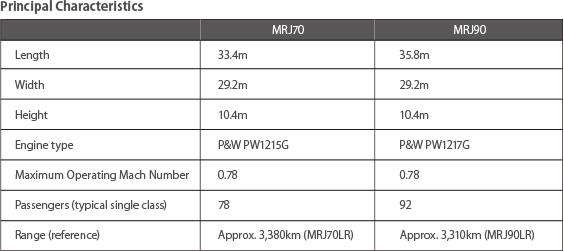 ---
About MHI Group
Mitsubishi Heavy Industries (MHI) Group is one of the world's leading industrial groups, spanning energy, smart infrastructure, industrial machinery, aerospace and defense. MHI Group combines cutting-edge technology with deep experience to deliver innovative, integrated solutions that help to realize a carbon neutral world, improve the quality of life and ensure a safer world. For more information, please visit www.mhi.com or follow our insights and stories on spectra.mhi.com.